Delain – chystaný album + Live Blu-Ray!
13.12.2018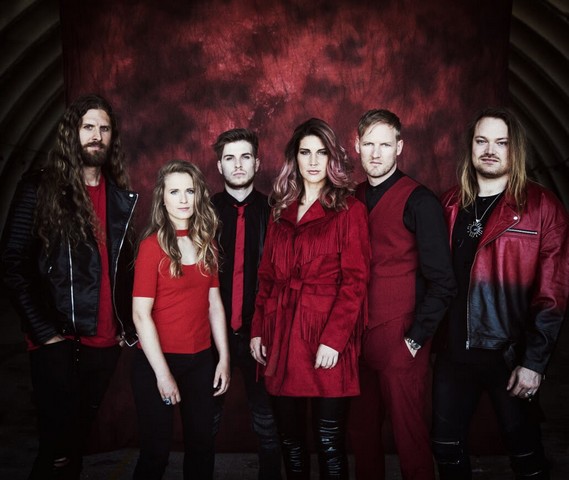 Holandskí symfonici Delain vydajú 22. februára 2019 špeciálny album Hunter's Moon. Bude sa skladať z dvoch diskov. CD1 bude zahŕňať 4 nové štúdiové skladby. Druhým diskom bude Blu Ray obsahujúci 10 live skladieb zachytených na koncertoch kapely v rámci vypredaného európskeho turné Danse Macabre (2017).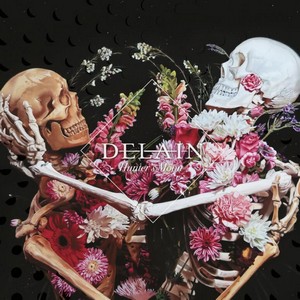 Nové skladby:
Masters Of Destiny
Hunter's Moon
This Silence Is Mine
Art Kills
Live From Utrecht:
Hands Of Gold – Live (feat. George Oosthoek)
Danse Macabre – Live
Scarlet – Live
Your Body Is A Battleground – Live (feat. Marco Hietala)
Nothing Left – Live (feat. Marco Hietala)
Control The Storm – Live (feat. Marco Hietala)
Sing To Me – Live (feat. Marco Hietala)
Not Enough – Live
Scandal – Live (feat. Marco Hietala)
The Gathering – Live (feat. Marco Hietala)
Linky:
https://www.facebook.com/delainmusic
https://www.delain.nl
Zdroj: Napalm Records Promotion Team, foto: Sandra Ludwig
Raven – chystaný live album
11.12.2018
Kultová britská NWOBHM kapela Raven vydá 18. januára nový live album Screaming Murder Death From Above: Live In Aalborg. Daný album zachytáva koncert kapely v novembri 2017 v dánskom Aalborgu.
Tracklist:
Destroy All Monsters
Hell Patrol
All For One
Hung Drawn And Quartered
Rock Until You Drop
A.A.N.S.M.M.G.N.
Tank Treads (The Blood Runs Red)
Faster Than The Speed Of Light
On And On
Break The Chain
Crash Bang Wallop
Linky:
http://www.ravenlunatics.com/
https://www.facebook.com/ravenbandofficial
Zdroj: Steamhammer / SPV
Bullet Holes – nový videoklip
12.12.2018
Bratislavski hard rockeri Bullet Holes zverejnili videoklip k singlu Predstavy.
Linky:
http://www.bulletholes.sk/
https://www.facebook.com/bulletholesband/
Zdroj: https://www.facebook.com/bulletholesband/
Ramchat – čerstvo zverejnená pieseň Spanšteli sme!, LP Nepočaria!, nové EP a tričko Jastrab
11.12.2018
Pagan metalisti RAMCHAT z Martina uverejnili na svojom YouTube kanály svoj nový song Spanšteli sme! (https://www.youtube.com/watch?v=9Vuq9GG1UBI). Jedná sa o B stranu z chystaného limitovaného vinylového EP Jastrab, ktoré má vyjsť o týždeň. Ak máte o túto raritu záujem, píšte rýchlo kapele, lebo zoznam záujemcov sa uzatvára. A stranu s titulnou piesňou Jastrab kapela zverejní začiatkom roka 2019. Elektronickú verziu novej piesne Spanšteli sme! nájdete na BandCamp profile kapely (https://ramchat.bandcamp.com/album/jastrab).
S vinylovou nádielkou RAMCHAT nekončí, lebo majú vonka aj LP ich tretieho albumu Nepočaria!. O vydanie sa postaralo vydavateľstvo Metal Age Productions a z českej strany Pařát. Slovenskí fanúšikovia nájdu LP v Hirax shope (http://www.hiraxshop.sk/hudobne-nosice/cd/shop-78206/ramchat).
Sociálne ladený text čerstvo zverejnenej piesni Spanšteli sme! z Hiraxovho pera reže do živého: "Spanšteli sme, zleniveli, každá blbosť nás vykoľají. Ego, prachy všetko velí, diamant sa tlakom celí! Vo všetkom sme premúdrelí, v súdení sme majstri zrelí, bez býka krava neotelí, pozor, aby sme nezľudšteli!". Autor sa k textu vyjadril nasledovne: "Bolo už na čase napísať niečo k tejto téme. Iba reflektujeme náladu v spoločnosti. Namiesto toho, aby sme začali držať spolu a viedli konštruktívny dialóg, tápeme, blúdime a hádame sa. A je jedno o akú tému sa jedná."
K spomínanému vinylovému EP skupina vydala aj tričko, ktoré nájdete taktiež v HIRAX Shope (http://www.hiraxshop.sk/tricka/panske-potlacane/shop-78395/ramchat-14). Je to viac ako rok, čo Ramchat prichádza s novým tričkovým motívom a tvrdí, že prechádza na iný štýl grafiky, akú mal doteraz. Zhodnotenie necháme na vás…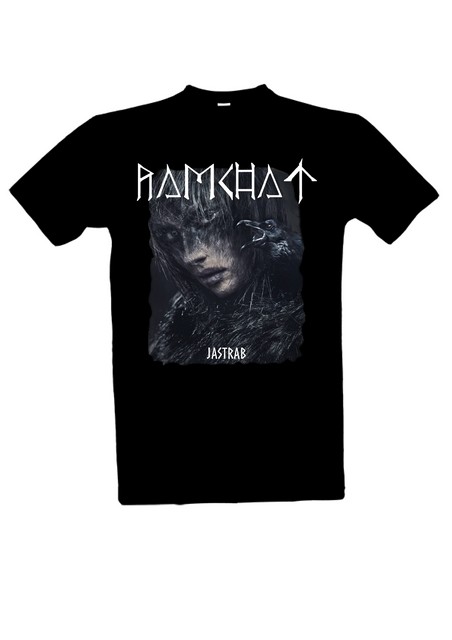 Koncerty RAMCHAT:
15. 12. 2018, 19 hod, Třinec, Brutal Christmass párty, klub Barrocko: Ramchat, Gotterdammerung, Blooody Obsession
25. 1. 2019, 19 hod, Vrútky, RC Mlyn: Ramchat, Depresy, Sorgoth
26. 1. 2019, 19 hod, Trenčín, klub Lúč: Ramchat, Depresy, Coldblooded
09. 2. 2019, 19 hod, Senica, Club 61: Ramchat, Soul Wild Aeon
15. 2. 2019, 19 hod, Košice, klub Colloseum: Ramchat, Depresy, IRIA
16. 2. 2019, 19 hod, Prešov, klub Amfiteáter: Ramchat, Depresy, IRIA
22. 3, 2019, 19 hod, Žilina, klub 12 opíc: Ramchat, Depresy, Sorgoth
Zdroj: Hirax / RAMCHAT
Nové Podujatia
V zoznamoch pribudlo:
Gothoom open air fest; GORGASM, JUST BEFORE DAWN, 1914, ABIGAIL, WOMB OF MAGGOTS, BLODPHEMY, CRANIOTOMY a ďalší…; 18.-20. júl 2019; Revištské Podzámčie
www.metalmania-magazin.eu/festivaly/gothoom-open-air-fest-gorgasm-just-before-dawn-1914-abigail-womb-of-maggots-blodphemy-craniotomy-a-dalsi-18-20-jul-2019-revistske-podzamcie/
Páčil sa ti tento článok?