FLESHGOD APOCALYPSE – reveal lyric video for new single 'Carnivorous Lamb'!

4. April 2019
Italian orchestral-death giants FLESHGOD APOCALYPSE have revealed the next single, 'Carnivorous Lamb,' from the band's forthcoming, highly-anticipated album, »Veleno«, that's due on May 24th from Nuclear Blast Records.
Commenting on the new single, Francesco Paoli says: "How's the saying? Never judge a book by its cover? Well, that's the point of this song. We are constantly surrounded by fake people and opportunists, we can't stand it anymore. We can't stand the hypocrisy and unending lament of these a**holes. It's a strategy. Even the most adorable and inoffensive lamb can become the fiercest of the wolves when something menaces its interests. Lack of foresight and scarce maturity drive these people overwhelmingly; they will be left behind, tasting life for what it is, where their "spoiled" certainties become the deepest doubts of existence and nobody will hear their call anymore."
Links:
http://www.fleshgodapocalypse.com/
https://www.facebook.com/fleshgodapocalypse/
Source of Information: Nuclear Blast
ENFORCER – unleash lyric video for new single, 'Searching For You'!
4. April 2019
Swedish metallers ENFORCER will release their forthcoming studio album »Zenith« via Nuclear Blast.
Today the band have unleashed another track off their new record, which will be released in English as well as in Spanish. Check out the breakneck-paced track 'Searching For You
Vocalist/guitarist Olof Wikstrand states: "Here's something for you speed maniacs. Bang your heads!"
ICYMI:
Watch the recently released album trailer, in which Olof and Jonas update us from the studio about the writing and recording process for »Zenith«, here: https://youtu.be/ZLQkpdSEUwA
More on »Zenith«:
'Die For The Devil' OFFICIAL MUSIC VIDEO: https://youtu.be/LSvSxlOv6F4
'Muere Por El Diablo' OFFICIAL LYRIC VIDEO: https://youtu.be/4aRHfLRHnw4
Links:
http://www.enforcer.se/
https://www.facebook.com/enforcerofficial/
Source of Information: Nuclear Blast, foto: https://www.metal-archives.com/
Onsetcold Unleash their 5th Single "Let Me Die"
3. April 2019
Experimental metal act Onsetcold is proud to release their 5th single "Let Me Die" via Wormholedeath.
Links:
http://www.facebook.com/onsetcold
Source of Information: WormHoledeath Press
CELLAR DARLING – 'The Spell' featured in new video game OUTWARD!
2. April 2019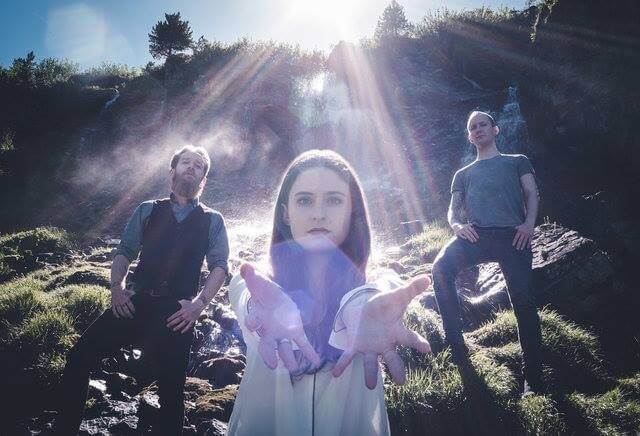 After recently entering the German charts at #66, heavy progressive rock trio CELLAR DARLING has teamed up with game developers Deep Silver in celebration of their recently released open world role playing game OUTWARD. Now they reveal a trailer of the new game which features the title track of CELLAR DARLING's new album »The Spell«.
The haunting 'The Spell' fits perfectly to OUTWARD's setting as it weaves a dark fairytale for the modern era, told through heavy yet intricate, progressive folk rock which compliments the original style and immersive story telling of the game. While mixing rock, heavy metal, folk, classical, and progressive influences, the band uses a hurdy-gurdy and a traverse flute, which matches perfectly the enchanting distinctive world and experience of OUTWARD.
OUTWARD is an open world RPG that you can play alone or with friends, either online or in split-screen. More than just an open world RPG, the game allows co-op play and adds a new spin on the beloved RPG genre by putting players in the shoes of not a typical hero but a simple adventurer. Combining story telling elements that differ with each play through with survival elements, players can expect failure. But failing might not be the end of their journey but merely another spin on their personal epic story! A unique new magical system, thrilling combat and mastering the challenge of survival in a world full of dangers are key elements of this fantasy RPG.
Links:
http://www.cellardarling.com/
https://www.facebook.com/cellardarlingofficial/
Source of Information: NUCLEAR BLAST, photo: Merlin Sutter