Rhapsody of Fire – new single
14. February 2019
New album The Eighth Mountain by Italian symphonics Rhapsody of Fire will be released as soon (date of released: 22. February)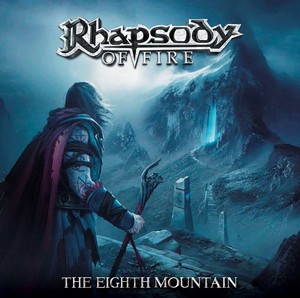 Tracklist:
Abyss of Pain
Seven Heroic Deeds
Master of Peace
Rain of Fury
White Wizard
Warrior Heart
The Courage to Forgive
March Against the Tyrant
Clash of Times
The Legend Goes On
The Wind, the Rain and the Moon
Tales of a Hero's Fate
This day band published lyric video for single Master Of Peace.
Links:
https://www.rhapsodyoffire.com/
https://www.facebook.com/rhapsodyoffire/
Source of Information: https://www.facebook.com/afmrecords/
Cellar Darling – announce premiere epic new single & video for 'Death' and a live Q&A for their fans!
14. February 2019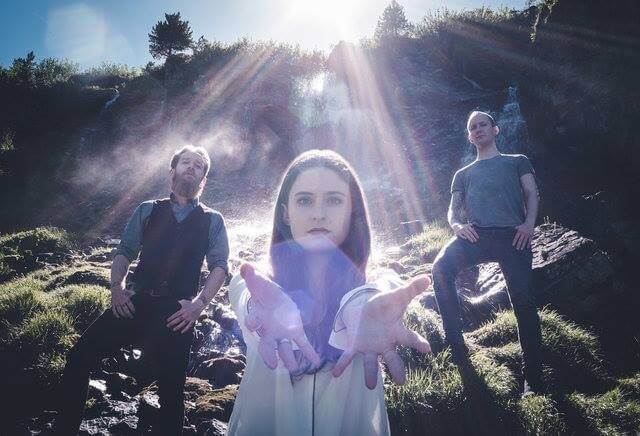 On March 22nd, Switzerland's CELLAR DARLING will release their new concept masterpiece»The Spell«, which tells the story of a girl who falls in love with death. With the two previous singles, 'Insomnia' and 'The Spell', the fans could already see the band taking a turn towards heavy progressive rock while still not neglecting their folk roots.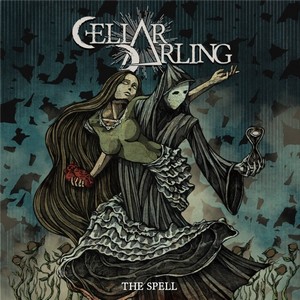 Tracklist:
Pain
Death
Love
The Spell
Burn
Hang
Sleep
Insomnia
Freeze
Fall
Drown
Love Pt. II
Death Pt. II
This Friday, February 15th, the trio consisting of Anna Murphy, Merlin Sutter and Ivo Henzi will reveal another chapter of »The Spell« – their third single called 'Death'.CELLAR DARLING once again surprise with the incredible variety in their music: an enormous, sweeping chorus that goes straight under the skin, bone-crushing riffs that do the song's name justice, and a doomy instrumental section that quotes BLACK SABBATH and features an epic flute solo.
In addition, the band will be available for an online Q&A meeting with their fans right after the premiere, at the same link in the YouTube comment section. Drummer Merlin Sutterstates:
"We will be hanging out in the comments section for one hour, where we'll try to answer as many of your questions as possible — a chance for you to find out more about the song, the video, and the album!"
And stay tuned, Darlings: On March 8th, the band will unveil their 4th single, 'Drown', which has been chosen by hundreds of fans in an online voting.
Pre-orders for CELLAR DARLING's sophomore concept album »The Spell« are available now and you can get the album as 2 CD-digibook (featuring 13 songs + an audiobook ofAnna Murphy telling the story behind the concept), black vinyl or digitally via this link:
http://nblast.de/CDTheSpell
The first two music videos, created by Costin Chioreanu, can be watched here:
'The Spell': https://youtu.be/nnLvaHHBJOc
'Insomnia': https://youtu.be/QeXDYjDV2mw
Links:
http://www.cellardarling.com/
https://www.facebook.com/cellardarlingofficial/
Source of Information: NUCLEAR BLAST/Anne Swallow
Sisters of Suffocation – new videoclip
13. February 2019
Sisters of Suffocation published videoclip for song The Machine from their upcoming album Humans Are Broken. Date of release is 1. March.
Links:
https://www.facebook.com/pg/sistersofsuffocation
https://www.youtube.com/channel/UC4k04ffrDND-43MgSPC1VGQ
Source of Information: Napalm Records Promotion Team
MANEGARM – Upcoming Album Fornaldarsagor Out On April 26!
12. February 2019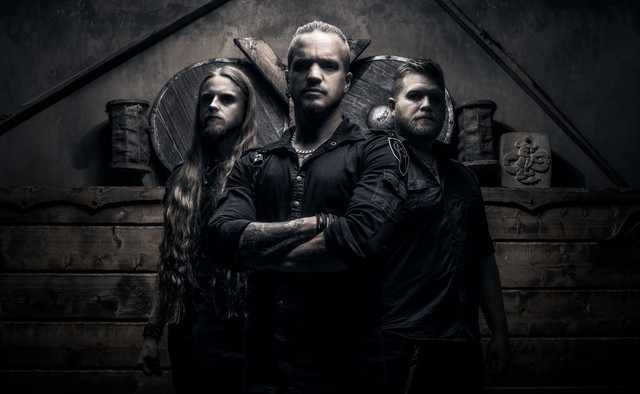 Swedish Viking metallers have already announced album title, artwork, track listing & release date of their upcoming studio record. Find all details as overview below and join the journey through long-lost ancient times. Fornaldarsagor turns out to be the most multi-faceted and uncompromising piece of concept art the Swedes forged so far and will feed the flames of heathen fires for a long, long time…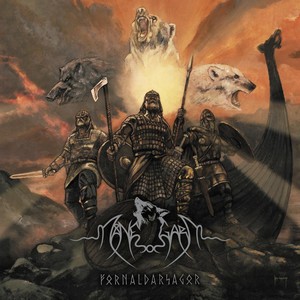 MANEGARM's new album Fornaldarsagor out on April 26th will contain eight furious tracks, that breathe new life into sagas and tales from a pre-christianized, pagan era that made Scandinavia into what it is today – and those sagas have now been wrapped in exciting viking metal. MANEGARM give furious details to all tracks via their socials! Head over to their facebook to get deep insights to each and every track individually! Special versions will also include two exclusive bonus tracks – available digitally and with the strictly limited CD Deluxe Box. Take a look at the full track listing below and make sure to check out all available formats and special bundles:
Tracklist:
Sveablotet
Hervors arv
Slaget vid Bråvalla
Ett sista farväl
Spjutbädden
Tvenne drömmar
Krakes sista strid
Dödskvädet
Bonus tracks
(Don't need) Religion (Motorhead cover)
Day star, son of dawn (Re-recorded old song from 1995, never released before)
Links:
https://www.facebook.com/Manegarmsweden
https://www.manegarmsweden.com
https://www.napalmrecords.com
https://www.facebook.com/napalmrecords
Source of Information: Napalm Records Promotion Team, Photo: Jens Ryden
Páčil sa ti tento článok?