Rage pod hlavičkou SPV
15.4.2019
Power metaloví Rage sa vrátili do stajne známeho vydavateľstva SPV/Steamhammer. 20. januára 2020 vyjde pod jeho hlavičkou už 25. album tejto kapely. Jeho pracovný názov je zatiaľ Wings of Rage. Prvý singel bude vonku v septembri tohto roka, ďalší uzrie svetlo sveta pred Vianocami.
Linky:
http://www.rage-official.com/
https://www.facebook.com/RageOfficialBand
https://www.youtube.com/channel/UC_ETohsfT1X0H1pbWdFxq3w
Zdroj: https://www.facebook.com/RageOfficialBand
Freedom Call – nová zostava, chystaný album
12.4.2019

Nemeckí melodici Freedom Call koncom minulého roka šokovali fanúšikov, keď od nich odišli dlhoročný basák Ilker Ersin a bubeník Ramy Ali.
Dnešný deň predstavili nových členov, ktorí doplnia zostavu.
,,…Sme nesmierne radi, že môžeme oznámiť nových členov kapely. Chvíľu to trvalo pretože sme nehľadali iba úžasných hudobníkov ale aj srdečných kolegov a dokonalých priateľov a kamošov pre silné spoločenstvo, ktorí sa k nám prípoja počas nekonečných turné po svete teraz i v budúcnosti.
Srdečne vítame:
Francesca Ferraru – basa (člena kapely Vexillum)
Timmiho Breidebanda – bicie (Ex-At Vance, Ex-Bonfire)
A srdečne ďakujeme naším predošlým členom Ramymu a Ilkerovi za úžasný čas a prajeme im všetko dobre do budúcnosti v ich nových projektoch…" – uviedli na svojom webe
Kapela chystá nový album a veľké turné.
Linky:
http://www.freedom-call.net/
https://www.facebook.com/FreedomCallOfficial/?fref=ts
Zdroj: http://www.freedom-call.net/, Foto: Ingo Spörl
Fulci – chystaný album
11.4.2019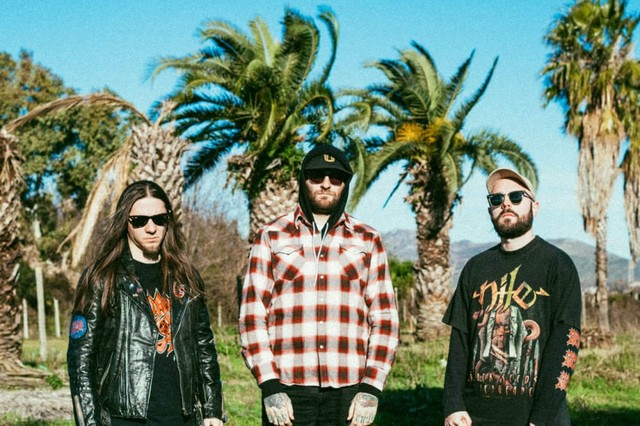 Talianski detah metalisti Fulci vydajú 31. mája album Tropical Sun. Jeho koncept je založený na kultovom filme Zombi 2.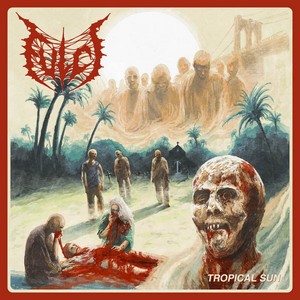 Tracklist:
Voodoo Gore Ritual (instrumental)
Tropical Sun
Apocalypse Zombie
Splatter Fatality
Matul Tribal Cult
Legion Of The Resurrected
Palms By The Cemetery
Witch Doctor (instrumental)
Genetic Zombification
Eye Full Of Maggots
Church Of The Undead
Blue Inferno
Immortality Virus (instrumental)
March Of The Living Dead (instrumental)
Trailer:

Linky:
https://www.facebook.com/fulciband/
https://instagram.com/fulcislam
https://www.facebook.com/timetokillrecords/
http://www.timetokill-records.com/
Zdroj: Anubi Press
Skupina KARPINA odpáli na Štupel Feste novú verziu skladby "Dr. Fico" !
17.4.2019
Bratislavská skupina KARPINA predstaví 18. apríla na Štupel Feste naživo novinku "Biomatky". Okrem obnovenej zostavy si pripravila aj ďalšie chuťovky. Na koncerte v bratislavskom MMC odpáli novú verziu legendárnej piesne Dr. Fico. Karpina nezostane dlžná svojej povesti recesistickej kapely a na Štupel Fest si pozvala aj Pala Lászla, reálnu postavu, podľa ktorej vznikla kultová skladba kapely.
Na Štupel Feste KARPINA odpremiéruje novinku "Biomatky" a predstaví novú verziu už legendárnej skladby "Dr. Fico". Autorom nového textu je Peter Deák.
"Pieseň "Dr. Fico" vznikla už v roku 2006 na vtedy aktuálnu politickú situáciu. V pôvodnom texte sa spieva, že od júla tu vládne Dr. Fico. Ďalej sa v texte spieva o Mečiarovi a Slotovi, ktorí už dávno nie sú v politike. Tento text za tých 13 rokov už zostarol a nie je dávno aktuálny. Preto sme sa rozhodli, že ho prerobíme na súčasnú politickú situáciu. Detaily zámerne prezrádzať nebudem, pretože aktuálna verzia piesne Dr. Fico vzor 2019 odznie na našom koncerte a je to jedno z prekvapení, ktoré pre našich fanúšikov pripravujeme," hovorí Peter Deák.
Jedna z najstarších piesní skupiny KARPINA sa volá "Palo Lászlo". Skladba vznikla na základe reálne žijúcej osoby z Bratislavy, ktorá má za sebou veľmi pestrý životný príbeh.
"Palova životná cesta je pretkaná alkoholom a to je hlavný dôvod jeho neuveriteľných príhod. Palo Lászlo už raz v dávnej minulosti navštívil ako hosť náš koncert. Pamätám si, že mnohí ľudia vtedy neverili vlastným očiam, a až keď ho videli naživo, uverili v jeho existenciu. Mám pre našich fanúšikov dobrú správu. Podarilo sa mi s Palom skontaktovať a prisľúbil, že príde ako hosť zatancovať do piesne Palo Lászlo. Tak dúfame, že to vyjde, lebo Palo je nevyspytateľný a jeho účasť je vždy neistá," vysvetľuje líder Karpiny Peter Deák.
KARPINA si pripravila pre fanúšikov nový program, ktorý odpáli práve na Štupel Feste. Kapela sa predstaví v obnovenej zostave, ktorú tvoria Peter Deák – spev, Peter Guláš – basgitara, Samuel Blecha – gitara, Adam Vajner – gitara, Achilleas Sdoukos – gitara a Viktor Gieci – bicie. Okrem KARPINY na Štupel feste 18. apríla vystúpia skupiny Horkýže Slíže, Plexis, Gulerváč a Partyzáni.
 Nápad na benefičný koncert Štupel Fest vznikol v rámci častých návštev našej partičky na rockových koncertoch a festivaloch. Pri jednej z akcií sme sa dostali k debate na tému prečo ľudia zbierajú plastové vrchnáky – štuple z pet fliaš pre zdravotne postihnuté deti a čo s nimi robia. Po zistení ako tento systém podpory detí funguje, sme sa rozhodli, že zorganizujeme benefičný koncert punk rockových kapiel, z ktorého výnos poputuje k vybraným deťom. Deti sme vybrali na základe finančnej náročnosti rehabilitácií, ktoré musia podstupovať. Radi by sme na akcii dosiahli takú účasť, aby mohlo každé jedno z detí okamžite absolvovať pre neho vhodnú rehabilitáciu," konštatuje jeden z organizátorov Štupel Festu Juraj Bilčík.
Bratislavská kapela KARPINA vznikla v roku 1989 z bývalých členov skupín Zóna A a Mladé rozlety. Pre jej angažované skladby ju v minulosti viackrát cenzurovali. Pozornosť si získala textami pesničiek, no najmä kontroverznou "titulkou" k albumu "Prievidza". Nový klip "Biomatky" si môžete pozrieť tu: https://www.youtube.com/watch?v=xsgKZkGzAfQ Vstupenky na Štupel Fest sa predávajú tu: https://predpredaj.zoznam.sk/sk/listky/stupel-fest/ Viac sa o aktivitách kapely dozviete na: https://sk-sk.facebook.com/karpina
Zdroj: Nora Krchnakova, Foto: Veronika Klimonová