Diviner – chystaný album
24.4.2019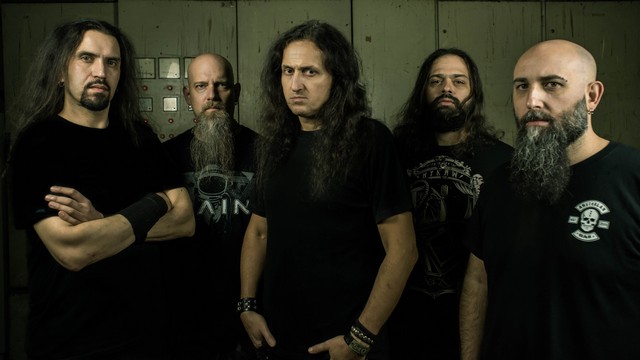 Heavy/power metaloví Diviner vydajú 7. júna druhý album Realms of Time.
Tracklist:
Against The Grain
Heaven Falls
Set Me Free
The Earth, The Moon, The Sun
Cast Down In Fire
Beyond The Border
King Of Masquerade
Time
The Voice From Within
Stargate
Youtube ukážka:

Linky:
http://www.divinerband.com/
https://www.facebook.com/divinermetalband/
Zdroj: Ulterium Records
Scott Stapp – detaily chystaného albumu
23.4.2019
Avizovaný album bývalého speváka Creed Scotta Stappa – The Space Between The Shadows vyjde 19. júla.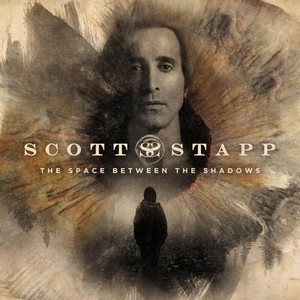 Tracklist:
World I Used To Know
Name
Purpose For Pain
Heaven In Me
Survivor
Wake Up Call
Face of the Sun
Red Clouds
Gone Too Soon
Ready To Love
Bonus track: Last Hallelujah
Bonus track: Mary Crying
Youtube ukážka:

Linky:
https://www.facebook.com/ScottStapp/
Zdroj: Napalm Records Promotion Team
Sabaton – nový videoklip
22.4.2019
Nový album Švédov Sabaton – The Great War vyjde 19. júla. Tento deň ale potešili svojich fanúšikov špeciálnym počinom – digitálnym singlom Bismarck, ku ktorému vznikol tento vysokorozpočtový videoklip.
Linky:
http://www.sabaton.net/
https://www.facebook.com/sabaton/?fref=ts
Zdroj: http://www.youtube.com/
Debut kapely MEOW! je divoký a nepředvídatelný
22.4.2019
Nová pražská formace MEOW!, složená z členů Pipes and Pints, P:N:S nebo Define Me, vydává stejnojmennou debutovou desku, která potěší především fanoušky rané tvorby Billy Talent, AFI či My Chemical Romance. Album pokřtí už 22. května 2019 v Café V lese, kde zazní celá deska včetně singlu Taking Over, ke kterému MEOW! zveřejňují videoklip.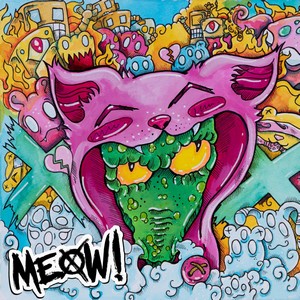 Celkem 9 různorodých skladeb spojuje charakteristický hlas frontmana Ondřeje Pavlů (dřív P:N:S, Tales of Error), nespoutanost bubeníka Lukáše Vincoura (Pipes and Pints, ex-Hanba atp.) a osobitý rukopis kytaristy Tomáše "Cibiho" Cibora. "S Ondrou nás už nenaplňovalo působení v předchozí kapele, a tak jsme se rozhodli udělat kapelu vlastní. Já se ozval Cibimu, Ondra Vincovi, a za chvíli jsme byli ve zkušebně a začali dělat muziku, která nás baví, a které všichni věříme," popisuje vznik kapely baskytarista Tomáš Kašpar.
Debutové album se MEOW! rozhodli nahrávat do Kláštera Broumov po boku Tomáše Frödeho (Imodium). "Jsem rád, že jsem toho mohl být součástí, a těším se na jejich další vývoj. Zatím jsem potkal málo kapel s takovou energií a jasným názorem, jaký mají právě MEOW!," komentuje spolupráci Fröde. "S čistým svědomím musím říct, že je to debut, který může zabodovat i v příštích žánrových cenách Anděl, nejen to bych si za kluky moc přál!" dodává.
Videoklip k singlu Taking Over je natočen v Jizerských horách na chatě, kterou kapela na týden proměnila ve zkušebnu, aby připravila materiál do studia. "To soustředění v nás zanechalo tolik pozitivních emocí, že dáme Jizerským horám v druhém klipu ještě více prostoru," prozrazuje frontman. Do křtu totiž MEOW! vypustí do světa další dva videoklipy, a to ke skladbám #lovesong666 a Light up the Torches.
Album, které na první pohled zaujme výrazným ručně malovaným coverem z ruky norského umělce Floyda Erina Vawtera, vychází na vinylu a v elektronické podobě.
---
Album (Spotify): http://bit.ly/MEOW_on_Spotify
Videoklip "Taking Over": https://youtu.be/tKSkXpGRBeQ
Křest: 22. 5. 2019, Café V lese
Web: www.meowprague.com
E-mail: booking@meowprague.com
Tel: + 420 721 673 123 (Tomáš Cibor)
---
O MEOW!
Koncerty MEOW! se dají přirovnat ke scéně, kdy pětadvacet koček bojuje o jídlo v jedné misce. Energie, emoce, neočekávané zvraty, křik i melodické refrény v hávu moderního punk-rocku. Členy můžete znát z Pipes & Pints, P:N:S a dalších kapel české scény.
Tlačová správa