Zomrel Andre Matos
8.6.2019
Na úvod tu budeme mať smutnú správu. Vo veku 47 rokov zomrel známy brazílsky spevák Andre Matos. Jeho smrť oznámil na fb bubeník Ricardo Confessori (Shaman). Web www.metal-archives.com uvádza, že príčinou smrti bol infarkt.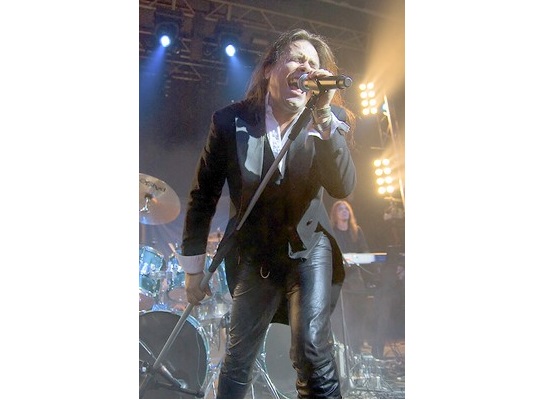 Raúl Ranz, CC BY 2.0, Wikimedia
Andre Matos sa narodil v brazílskom Sao Paule. Medzi prvé formácie v ktorých pôsobil patrili Viper, neskôr sa preslávil hlavne v kapelách ako Angra, Shaman. Okrem iného spolupracoval aj na mnohých projektoch ako Avantasia, Symfonia a podobne.
R.I.P.
Zdroj: metalitalia.com,
Thy Art Is Murder – prvý singel z chystaného albumu
7.6.2019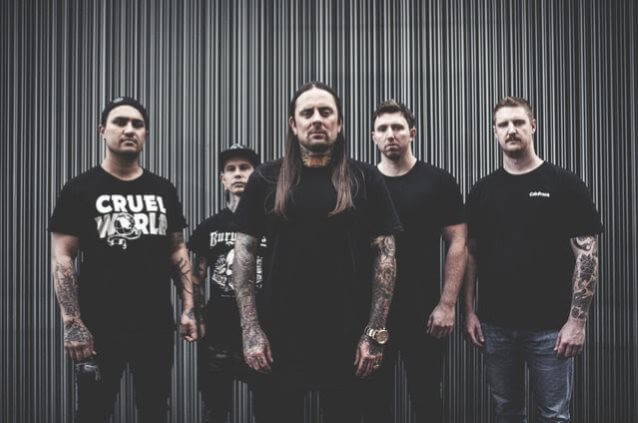 Austrálski deathcoristi Thy Art Is Murder vydajú 26. júla nový album Human Target.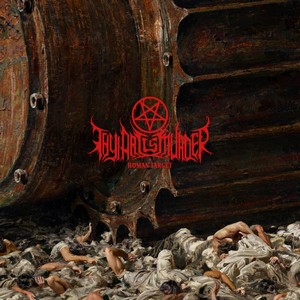 Tracklist:
Human Target
New Gods
Death Squad Anthem
Make America Hate Again
Eternal Suffering
Welcome Oblivion
Atonement
Voyeurs into Death
Eye for an Eye
Chemical Christ
Predstavu o ňom si môžete spraviť z prvého singlu – titulnej skladby:

Linky:
https://www.thyartismurder.net/
https://www.facebook.com/thyartismurder/
Zdroj: Nuclear Blast, Foto: https://www.metal-archives.com/
Twilight Force – singel z chystaného albumu
7.6.2019
,,Švédski elfovia" Twilight Force vypustili do sveta druhý singel z chystaného albumu Dawn of the Dragonstar, debutu so spevákom Alessandrom Contim (Luca Turilli's Rhapsody). V kapele pôsobí pod pseudonymom Allyon. Skladba ma názov Night Of Winterlight.
Linky:
https://www.facebook.com/twilightforce/
Zdroj: Nuclear Blast
Bullet – chystané live CD
3.6.2019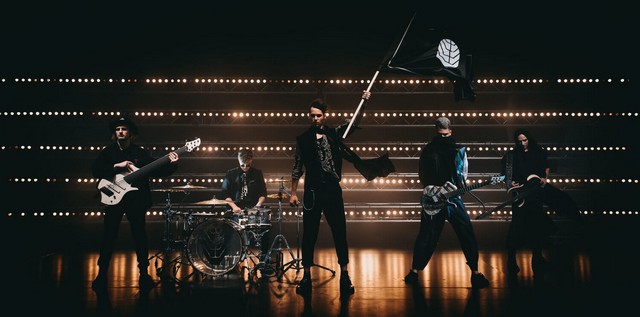 Švédski heavy metalisti Bullet vydajú 5. júla live album Live. Je to mix troch koncertov, ktoré sa odohrali v rámci turné Storm Of Blades (2017) a Dust To Gold (2018)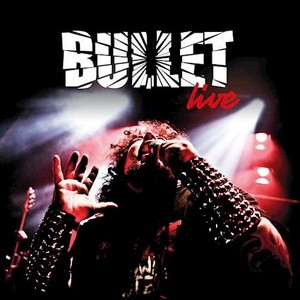 CD1
Uprising
Storm Of Blades
Riding High
Turn It Up Loud
Dusk Til Dawn
Dust To Gold
Rambling Man
Bang Your Head
Hammer Down
CD2
Speed And Attack
Ain't Enough
Rolling Home
Heading For The Top
Stay Wild
Fuel The Fire
Highway Love
The Rebels Return
Bite The Bullet
Linky:
https://www.facebook.com/bulletband/
Zdroj: Steamhammer / SPV
Páčil sa ti tento článok?