Jani Liimatainen v Insomnium, chystaný album    
16.7.2019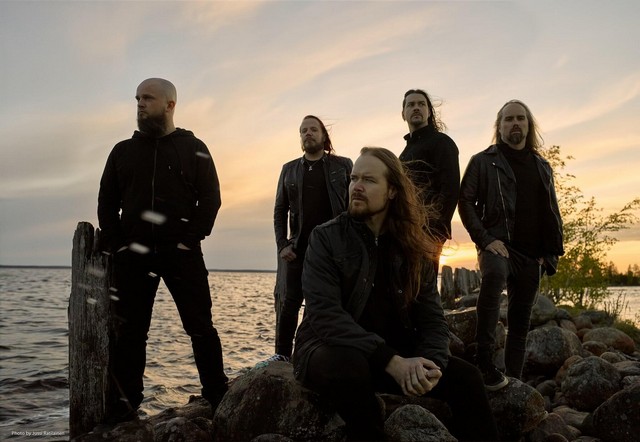 4. októbra fínski melodickí death metalisti Insomnium vydajú nový album Heart Like A Grave. O samotné vydanie sa postarajú Century Media Records.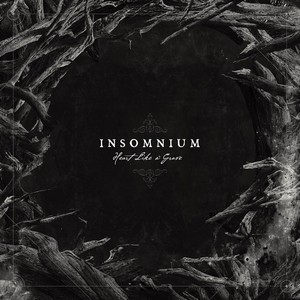 Tracklist:
Wail Of The North
Valediction
Neverlast
Pale Morning Star
And Bells They Toll
The Offering
Mute Is My Sorrow
Twilight Trails
Heart Like A Grave
Karelia
Zostavu kapely posilnil gitarista Jani Liimatainen, známy z pôsobenia v Sonate Arctice.
,,Je to veľká česť pripojiť sa k tejto úžasnej kapele. Už od roku 2015 som cestoval s chlapcami a na konci roka som povedal Villovi, že keď ma bude potrebovať, tak nech sa mi ozve, takže keď ma pozvali aby som sa pridal ku kapele nemusel som dlho rozmýšľať. Teším sa na zdieľanie mnohých ďalších metalových zážitkov s týmito chlapcami a som rád, že ich môžem volať mojimi priateľmi." – uviedol
Linky:
http://www.insomnium.net/
https://www.facebook.com/insomniumofficial/
Zdroj: Blabbermouth
Jukka Nevalainen definitívne opúšťa Nightwish
15.7.2019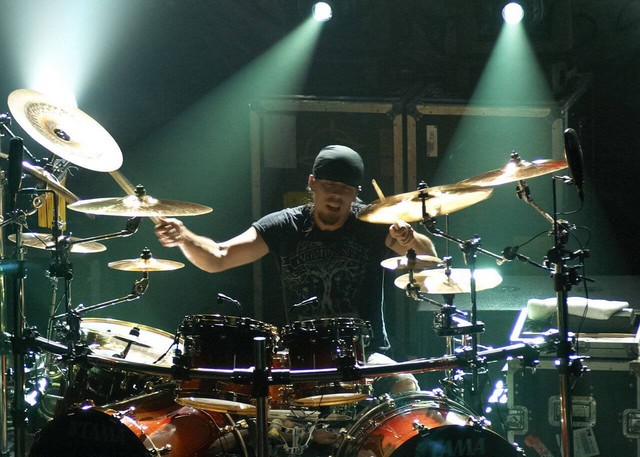 Dlhoročný bubeník Nightwish – Jukka Nevalainen, ktorý pred piatimi rokmi pozastavil svoju muzikantskú činnosť kvôli zdravotným problémom, definitívne opúšťa kapelu. Jeho náhradníkom bude Kai Hahto, ktorý hrá s Nightwish od leta 2014.
,,…Ako som očakával, ukázalo sa že som spravil správnu vec. V týchto dňoch sa cítim fantasticky a nemám už problémy so spánkom. Tiež sa mi zdalo, že viac času sústredím na veci s kapelou, ktoré sa odohrávajú v zákulisí.
Keď som to povedal, rozhodol som sa, že sa nevrátim do kapely. Môj drahý kamarát Kai Hahto si zaujme moje miesto ako člen kapely na plný úväzok. Zo zákulisia sa budem naďalej starať o biznis kapely a veľmi sa teším na ďalšie dobrodružstva v živote. Ďakujem za kapelu, fanúšikov a nádherný čas, ktorý sme strávili." – vyhlásil
Linky:
http://www.nightwish.com/
https://www.facebook.com/nightwish/
Zdroj: Blabbermouth, foto Jukka: wikipedia.org, foto Nightwish: Fafle7429, CC BY-SA 4.0, Wikimedia
Kapela EUFORY chystá pre Vás novinky !
18.7.2019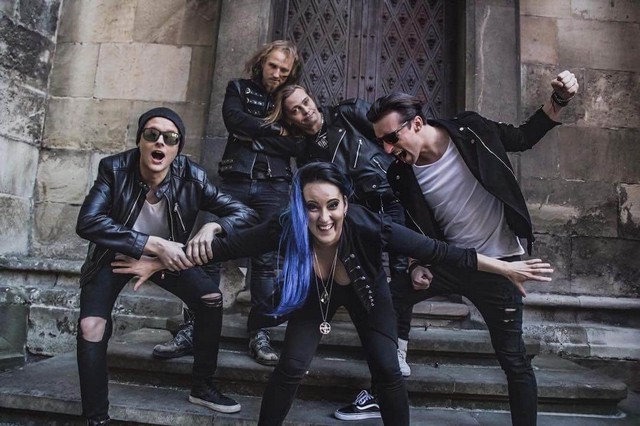 Kapela EUFORY z Martina sa pohybuje pravidelnejšie na pódiách už od roku 2015 .  Za tú dobu už navštívila mňožstvo klubov i festivalov na Slovensku, v Čechách i Poľsku. V ustálenej zostave : Ľuboš Senko – spev, Števo Hodoň – gitara , Miriama Hodoňová – bicie , Peter Drábik – gitara a Adrián Benca – basgitara, vydali zatiaľ 2 albumy – Flying Island Eufory (2015) a Higher and Higher (2018). 
Kapela EUFORY vznikla v roku 2008 . Spočiatku išlo skôr o revival projekt , ktorý by prezentoval skladby Def Leppard. Táto pôvodná myšlienka viedla Miriamu k založeniu kapely EUFORY. Postupne však dostala priestor pôvodná tvorba orientovaná na melodický power metal. Kapela vyhrala súťaž Rock Off 2015 v Košiciach a vyhrala česko-slovenský projekt MUZIKOMAT 2015, organizovaný simultánne v Púchove a Vsetíne. Predstavila sa aj na súťaži Rocková Maturita 2015 , kde získala celkovo 5. miesto a cenu za najlepší spevácky výkon v súťaži.
"Absolvovanie súťaží sme urobili zámerne, aby sme získali spätnú väzbu na našu hru, na našu tvorbu a jej prezentáciu. Získať odozvu od porotcov bola zaujímavá skúsenosť . Niekoľko postrehov sme sa snažili hneď premietnuť do novej tvorby a do novej šou. Zdá sa že sme dobre počúvali. Album Higher and Higher (2018) mal a stále má výborné odozvy od fanúšikov, recenzentov či rádií – a to celosvetovo" , usmieva sa manager kapely Štefan Dibdiak.
Toto leto ešte kapela vystúpi na niektorých festivalových pódiách a na jeseň prejde do klubov. Medzitým pripravuje materiál na nový album a tiež chystá jarné turné 2020.
"Nechajte sa prekvapiť. Najnovšia vec bude z pohľadu fanúšikov EUFORY neočakávaná a verím, že prekvapivá ! Ideme ju nahrávať už v auguste. Ešte neviem kedy a ako ju vypustíme von. Veľmi sa tešíme, že nielen české , ale aj slovenské rádiá hrajú naše veci.
Tento rok sme investovali do zvukovej techniky i autoparku a to všetko sme si potrebovali v priebehu roka dobre odskúšať a pripraviť. Pomôže nám to s prípravou novej šou pre našich fanúšikov", – dodáva Štefan.
EUFORY hrajú melodický power/heavy metal a odohrajú ročne do 40 koncertov na festivaloch , či v kluboch. Každoročne sa zúčastňujú aj projektov s charitatívnym zameraním.
Na konte majú 2 albumy – Flying Island Eufory (2015) a Higher and Higher (2018).
Tlačová správa
Vepra – nové lyric video
17.7.2019
Thrashcoreová smečka z Bohumína – VERPA, založena v roce 1985 – je v plné síle zpět v novém songu PEKLO NA ZEMI. Zde je nekompromisní lyric video.
FB: https://www.facebook.com/verpabohumin/videos/2517523151604945/
YT: https://www.youtube.com/watch?v=IPnqatZV8S0
Odkazy na webové profily najdete zde:
FB – https://www.facebook.com/verpabohumin
BZ – https://bandzone.cz/verpa
Zdroj: Georg C.Amber Tomiczek, agentúra Energie života