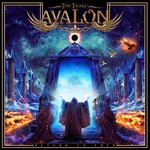 Timo Tolkki, jeden z najslávnejších fínskych muzikantov,  so svojím zoskupením Timo Tolkki's Avalon vydal v roku 2014 platňu Angels of the Apocalypse a zúčastnil sa na nahrávaní niektorých ďalších albumov (Allen – Lande – The Great Divide, Battle of Leningrad). Potom sa však  na dlhšiu dobu stiahol z hudobnej scény. Tento rok potešil všetkých melodikov, keď veľkolepo ohlásil ďalší album T.T.A.
Narozdiel od minulosti sa rozhodol ísť trochu inou cestou. ,,Megahviezdných" spevákov ako napr. Michael Kiske, Fabio Lione tentokrát  k sebe nepritiahol. No aj tak dal dokopy kvalitnú zostavu. Zak Stevens, Anneke van Giersbergen, Todd Michael Hall a ďalší sú toho dôkazom
Otázka bola ale, či Timo dokáže priniesť skladby na rovnakej kvalitatívnej úrovni ako v jeho najlepších časoch. Kvalita predošlých počinov T.T.A. bola pomerne rozpačitá. Už prvé songy – rýchlovka Promises a strednotempová Return to Eden však ukazujú, že to ,,nebude tak zlé".  Obe disponujú správnou dávkou enerigie  a napr. v druhej spomínanej
Timo doslova vyžmýkal zo spevákov maximum. Hlavne z výškara Todda M. Halla, ktorého tu vkusne dopĺňajú Mariangela Demurtas a Zak Stevens. Anneke tu dostane priestor v peknej balade Hear my Call a ešte sa s ňou stretneme v stredne-rýchlej Hear my Call.
Celkovo treba povedať, že oproti predošlým albumom tohto zoskupenia sa hudobné nápady Tima oveľa zlepšili.  Áno, v niektorých piesňach tu cítiť ,,príchuť" jeho starých pôsobísk, trebárs už spomenutá Promises – Stratovarius alebo Give me Hope –  Revolution Renaissance. Je to však v norme a nejedná sa o vykrádanie v pravom slova zmysle.
Timo Tolkki sa tento rok rozhodol ,,vrátiť do raja". Ide na to dobrou cestou, no zatiaľ je len na jeho začiatku.
Lineup:
Timo Tolkki – gitary, basa
Hostia:
Spevy:
Todd Michael Hall (skladby 2, 3, 5)
Anneke van Giersbergen (skladby 4, 8)
Mariangela Demurtas (skladby 3, 9, 12)
Zak Stevens Vocals (skladby 3, 6, 11)
Eduard Hovinga Vocals (skladby 7, 10)
Inštrumentalisti:
Aldo Lonobile – gitary
Andrea Buratto – basa
Antonio Agate – klávesy
Giulio Capone – bicie
Tracklist:
Enlighten (intro)
Promises
Return to Eden
Hear My Call
Now and Forever
Miles Away
Limits
We Are the Ones
Godsend
Give Me Hope
Wasted Dreams
Guiding Star
Rok vydania: 2019
Vydavateľstvo: Frontiers Records
Youtube ukážka:

Linky:
https://www.avalonopera.com/
https://www.facebook.com/avalonopera/
Hodnotenie: 4,5/6