Lamb of God – nový bubeník, chystaný album
19.7.2019
Groove metaloví Lamb of God sa oficiálne rozlúčili s bubeníkom Chrisom Adlerom. Jeho náhradou sa stal Art Cruz, ktorý predtým hrával s kapelami Prong a Winds of Plague. Kapela jeho odchod oznamila začiatkom dňa:
,,Vážení fanúšikovia Lamb of God. Minulý týždeň sme sa vrátili z veľkého európskeho festivalového turné a naše koncertovanie sme zakončili severoamerickým turné so Slayer. Sme nadšení, že si držíme tvorivú energiu a vrhneme sa do nahrávania chystaného albumu
Radi by sme oficiálne privítali Arta Cruza, ktorý s nami na poslednom turné hrával na bicie ako nový bubeník Lamb of God. Art sa k nám prípoji v štúdiu, keď začneme predprodukciu a nahrávanie nového albumu…." – uviedli.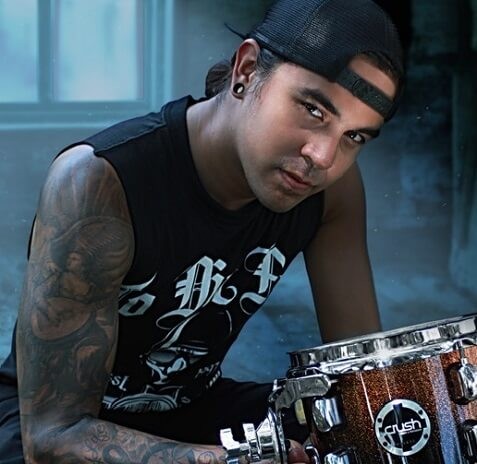 Linky:
https://www.lamb-of-god.com/
https://www.facebook.com/lambofgod/
Zdroj: Blabbermouth, Foto: https://www.metal-archives.com/
Destruction – druhý singel z chystaného albumu
19.7.2019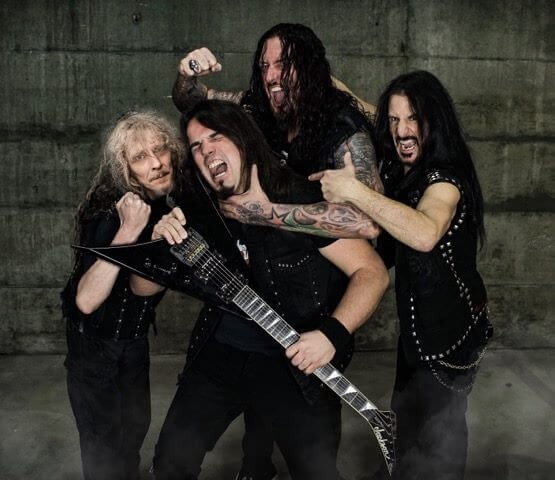 Nemeckí thrasheri Destruction vydajú 9. augusta nový album Born to Perish.
Tracklist:
Born To Perish
Inspired By Death
Betrayal
Rotten
Filthy Wealth
Butchered For Life
Tyrants Of The Netherworld
We Breed Evil
Fatal Flight 17
Ratcatcher
Hellbound
Dnešný deň uzrel svetlo sveta videoklip k druhému singlu – skladbe Betrayal:

Prvý singel Born To Perish – https://youtu.be/lad5XCWmbBo
Linky:
http://www.destruction.de/
https://www.facebook.com/destruction/
Zdroj: https://www.facebook.com/nuclearblasteurope/, Foto: https://www.metal-archives.com/
Burning Witches – singel s novou speváčkou
19.7.2019
Minulý mesiac predstavili Švajčiarky Burning Witches novú speváčku Lauru. Tento deň zverejnili singel Wings of Steel, kde ju môžete počuť.
Linky:
https://www.facebook.com/burningwitches666/
Zdroj: https://www.facebook.com/nuclearblasteurope/?ref=br_rs
Twilight Force – ukážka z chystaného albumu
19.7.2019
Nový album Švédov Twilight Force – Dawn of the Dragonstar a zároveň debut so spevákom Alessandrom Contim (,,Allyon") bude vydaný 16. augusta. Na svete je ďalšia ukážka z neho, tentokrát videoklip k titulnej skladbe:
Predošlá ukážka:
Night Of Winterlight – https://youtu.be/4Z9NPkLrK_I
Linky:
https://www.facebook.com/twilightforce/
Zdroj: Nuclear Blast