Nile – chystaný album
6.9.2019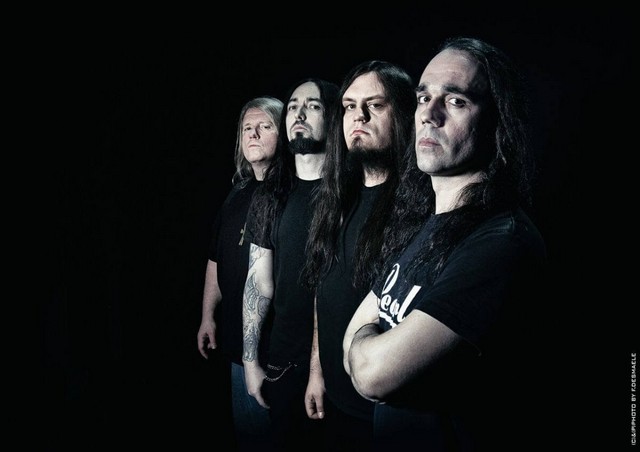 Technickí death metalisti Nile, známi skladbami s tematikou egyptskej mytológie, vydajú 1. novembra  nový album Vile Nilotic Rites.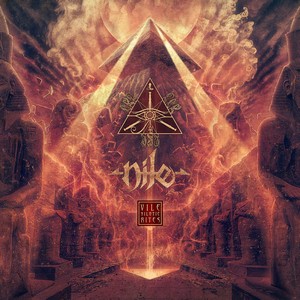 Tracklist:
Long Shadows Of Dread
Oxford Handbook Of Savage Genocidal Warfare
Vile Nilotic Rites
Seven Horns Of War
That Which Is Forbidden
Snake Pit Mating Frenzy
Revel In Their Suffering
Thus Sayeth The Parasites Of The Mind
Where Is The Wrathful Sky
The Imperishable Stars Are Sickened
We Are Cursed
Prvým singlom je skladba Long Shadows Of Dread:

Linky:
https://www.facebook.com/nilecatacombs/
https://www.instagram.com/nile_official/
https://www.twitter.com/nilecatacombs/
https://www.nuclearblast.de/nile/
Zdroj: NUCLEAR BLAST Philipp Adelsberger, Foto: Francesco Desmaele
Sinner – tretí singel z chystaného albumu
6.9.2019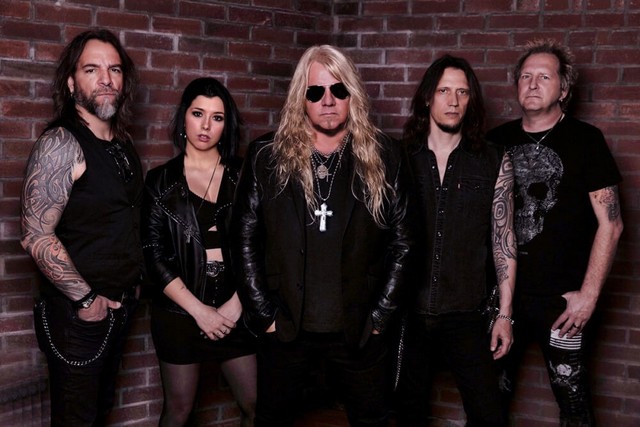 Power metalisti Sinner zverejnili už tretí singel z chystaného albumu Santa Muerte, ktorý bude vydaný 13. september.
Tracklist:
Shine On
Fiesta y copas
Santa Muerte
Last Exit Hell
What Went Wrong
Lucky 13
Death Letter
Craving
The Wolf
Misty Mountain
The Ballad of Jack
Stormy Night
Sorry
Je ním skladba Death Letter, cover verzia piesne bluesového umelca Sona Housea z roku 1965.
Predošlé single:
Fiesta Y Copas: https://www.youtube.com/watch?v=uLkPTtSzMwg
Last Exit Hell: https://youtu.be/xsKhwT08f0M
Linky:
https://www.facebook.com/SinnerBand/
Zdroj: https://www.facebook.com/afmrecords/, foto: https://www.metal-archives.com/
Crystal Viper – zmena coveru albumu
2.9.2019
Poliaci Crystal Viper sa rozhodli zmeniť cover svojho chystaného albumu Tales of Fire and Ice, ktorý bude vydaný 22. novembra. Autorom coveru je slávny belgický umelec Tim Tronckoe, známy zo spolupráce s Nightwish, Epica, Delian…
Tracklist:
Prelude
Still Alive
Crystal Sphere
Bright Lights
Neverending Fire
Interlude
Under Ice
One Question
Tomorrow Never Comes (Dyatlov Pass)
Tears of Arizona
Dream Warriors (Dokken cover)
Linky:
http://www.crystalviper.com/
https://www.facebook.com/crystalviperofficial/?fref=ts
Zdroj: https://www.facebook.com/afmrecords/
Pačess – chystaný album
7.9.2019

Po několikaleté odmlce přichází kytarista Pačess se svým novým materiálem, který nese název Zoigl.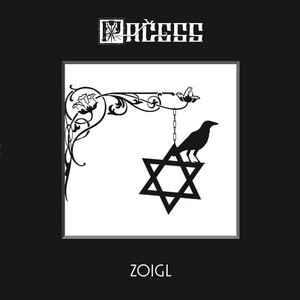 Deska na jejímž nahrávání se vedle Pačessa podílely dvě obrovské persony naší scény, a sice zpěvák Chymus (Isacaarum, Antigod) a bubeník Martin Marthus Škaroupka (Titanic, Crdle Of Filth), vznikl během jara ve studiích Shaark a Davos a obsahuje trojici skladeb a dosud nevídaný bonus v podobě audioknihy celého příběhu. Zoigl textově navazuje na předchozí desku Trapista a opět se jedná o ucelený příběh. Materiál vychází pouze jako limitovaný vinyl, anebo bude k dispozici jako Digital Download. S vydáním desky, take Pačess přetransformoval svůj projekt v regulérní kapelu, která se během měsíců října a listopadu chystá na tour, kde živě celý materiál předvede. Formace v čele s frontmanem Chymusem vyjede na společnou tour s kapelami V.A.R., kteří slaví výročí třiceti let od založení a smrťáky Dysangelium a postupně se objeví v městech Liberec, Praha, Kutná Hora, Pardubice, Ostrava, Hodonín a Brno. Bude se jednat o ojedinělou možnost kapelu vidět. Více informací o desce nebo tour najdete na www.pacess.cz nebo FB stránkách.
Tlačová správa