Agnostic Front – chystaný album, prvý singel
13.9.2019
Newyorská hc legenda Agnostic Front vydá 8. novembra svoj 12. štúdiový album. Jeho názov bude Get Loud!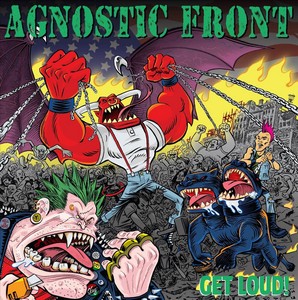 Tracklist:
Spray Painted Walls
Anti Social
Get Loud!
Conquer And Divide
I Remember
Dead Silence
AF Stomp
Urban Decay
Snitches Get Stitches
Isolated
In My Blood
Attention
Pull The Trigger
Dnešný deň zverejnili videoklip k prvému singlu – skladbe Spray Painted Walls:

,,Z našej novej nahrávky Get Loud! sme veľmi nadšení.  Piesne sa mi veľmi páčia, je to skvelý mix toho čo sme urobili počas celej našej kariéry. Išli sme do toho naplno. Zaujmú každého, kto bol s nami od začiatku. Čoskoro sa uvidíme v kotle pri ich live prezentácii" – povedal spevák Roger Miret
Linky:
www.facebook.com/agnosticfront 
 Zdroj: NUCLEAR BLAST Markus Jakob
Wednesday 13 – titulný song z chystaného albumu
13.8.2019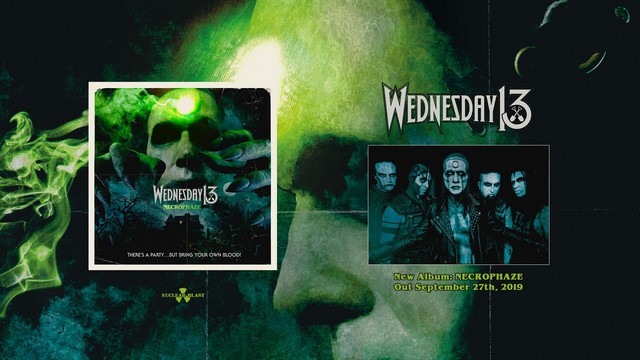 Wednesday 13, bývalý spevák Murderdolls, 27. septembra poteší svojich fanúšikov novým album Necrophaze.
Tracklist:
Necrophaze
Bring Your Own Blood
Zodiac
Monster
Decompose
Be Warned
The Hearse
Tie Me A Noose
Life Will Kill Us All
Bury The Hatchet
Necrophaze Main Theme (End Credits)
Titulný song bude znieť nasledovne:

Predošlé ukážky:
Bring Your Own Blood: https://youtu.be/B1iZ6KHx7KQ
Decompose: https://www.youtube.com/watch?v=mdqrNZOwzzc
Linky:
https://oficialwednesday13.com
https://www.facebook.com/officialwednesday13
Zdroj: https://www.facebook.com/nuclearblasteurope/
Almanac – chystaný album
12.9.2019
Partia okolo Victora Smolskeho – Almanac intenzívne pracuje na treťom albume.
Linky:
https://www.almanac.band/
https://www.facebook.com/AlmanacVS.band/?fref=mentions
Zdroj: https://www.facebook.com/AlmanacVS.band/
Stratovarius – chystaný album
11.9.2019
Stratovarius momentálne v štúdiu makajú na novom albume. Podľa informácií z fb sa na jeho príprave zúčastňuje aj bývali gitarista kapely Timo Tolkki. Koncom júna na svojom fb uviedol, že píše skladby pre nový album Stratovarius. To či sa ku kapele pridá na stálo však neuviedol
Linky:
http://www.stratovarius.com/pages/intro.php
https://www.facebook.com/stratovarius/
Zdroj: https://www.facebook.com/stratovarius/