Temperance – chystaný album
9.10.2019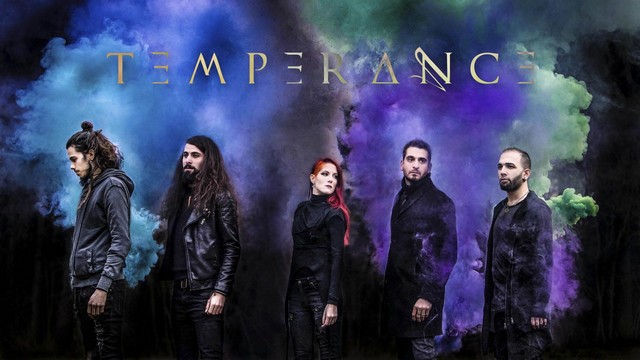 Talianski melodici Temperance sa na ďalší rok vrátia s novým albumom – Viridian. Dátum vydania je stanovený na január.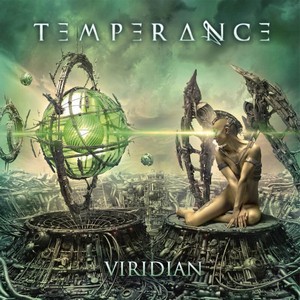 Tracklist:
Mission Impossible
I Am The Fire
Start Another Round
My Demons Can't Sleep
Viridian
Let It Beat
Scent of Dye
The Cult Of Mystery
Nanook
Gaia
Catch The Dream
Linky:
http://www.temperanceband.com
http://www.facebook.com/temperanceofficial/
Zdroj: Napalm Records Promotion Team, Cover: Yann Souetre , Foto: Lisa Berg
Marta Gabriel (Crystal Viper) a Todd Michael Hall (Riot V) – video na podporu prevencie samovrážd
9.10.2019
Speváčka poľských heavy metalistov Crystal Viper – Marta Gabriel spojila sily so spevákom amerických Riot V – Toddom Michaelom Hallom a spoločne natočili videoklip k piesni A Star Is Born, coververzii hitu od Lady Gagy/Bradleyho Coopera.
,,V živote som nahrala veľa piesní, ale táto je veľmi špeciálna. Todd Michael Hall, ktorého poznáte predovšetkým ako speváka Riot V, nie je len môj veľký priateľ a úžasný človek, ale aj neuveriteľne talentovaný spevák. Pred niekoľkými týždňami sme hovorili o tom, aká nádherná je táto pieseň a že by sme ju mohli nahrať. A hádajte čo sa stalo, tu je." – povedala Marta.
,,Som veľmi hrdý na to, ako to znie (špeciálne poďakovanie patrí nášmu producentovi Bartovi Gabrielovi a zvukovému technikovi Rafałovi Kossakowskému), ale predovšetkým dúfam, že to upriami pozornosť na problém, ktorý mnohí ľudia ignorujú… september bol mesiacom prevencie samovrážd, problém sa však na konci mesiaca nevytratil. Môže byť ťažké zbadať, že niekto prežíva vnútorný boj. Naučte sa, ako rozpoznať varovné znaky takejto duševnej krízy, pretože sa to môže stať aj niekomu, kto vám je blízky. Práve vy môžete byť tým, kto im poskytne pomoc, ktorú potrebujú. Žiadajte pomoc. Nie ste sami: https://suicidepreventionlifeline.org/help-someone-else/" – Uviedol Todd Michael Hall.
Linky:
Crystal Viper:
http://www.crystalviper.com/
https://www.facebook.com/crystalviperofficial/?fref=ts
Riot V:
https://www.facebook.com/riotrockcity/
Zdroj: Bart Gabriel
Elysium – chystaný album
10.10.2019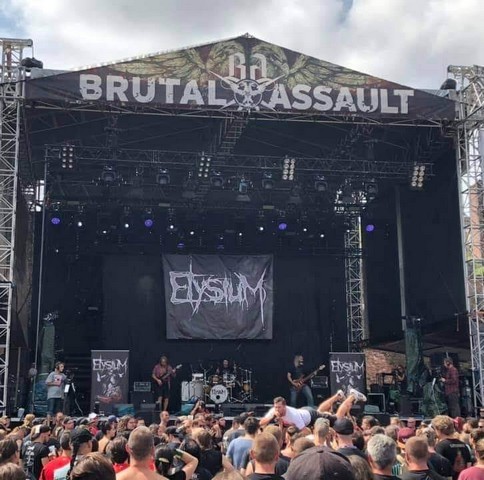 Skupina ELYSIUM má za sebou již dlouhou cestu. Vznikla již v roce 2003 a do současné doby vydala 3 plnohodnotná CD. Odehrála množství koncertů po ČR a několik akcí v zahraničí. Nicméně v roce 2014 se začala psát nová kapitola existence kapely a došlo k výraznému posunu, jak v hudebním směřování, tak v živé prezentaci.
Personální změny na postu bubeníka (ex- BRUTE) a zpěváka (ex-DESPISE), využívání 8 strunných kytar posunuly ELYSIUM z původního technického metalu na pomezí thrashe a deathmetalu k extrémnější podobě v rámci metalu. Stylově se dá nová podoba charakterizovat jako deathmetal techničtějšího rázu s corovými prvky a
znatelným vlastním rukopisem.
Pro prezentaci nové tváře začátkem roku 2016 kapela nahrává 3 skladbové EP "Chapter I: Beginning Of The End" a snaží se ukázat svou novou sílu. Stylový přerod je pro mnohé překvapením, ale dle reakcí převažují pozitivní ohlasy a hlavně na živelný způsob prezentace. V červnu 2019 dochází k vydání plnohodnotného CD pod hlavičkou slovenského vydavatelství Slovak Metal Army. CD obsahuje 9 skladeb na pomezí technického deathu a coru.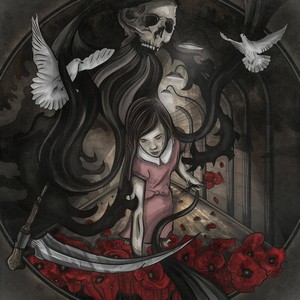 Album bylo nahráno pod taktovkou Dana Frimla a studia The Barn. O grafickou podobu CD se postaral Dahlien Design. Tímto se začala psát nová kapitola v historii kapely. V současné době se kapela věnuje propagaci nového CD formou živého koncertování.
Media:
ELYSIUM official site: www.elysium.cz,
ELYSIUM Facebook: www.facebook.com/elysiumcz
Music: The Path OF No Return (stream CD): Bandcamp Spotify iTunes
Video : Infinitive Reality of Everyday Life (official video): https://www.youtube.com/watch?v=cnxpuEU_Cwk&feature=share
Live video: https://youtu.be/J0njZjH1tYU
https://www.youtube.com/watch?v=uqYBzBmPKzI
https://www.youtube.com/watch?v=vn00N3zwaMk&t=8s
Zdroj: Jaroslav Petrik
End of Scream – nový album
10.10.2019
Česká kapela inštrumentálna kapela End of Scream vydala druhý album Sanctuary. Ich muzika je špecifická tým, že namiesto spevu použivaju dvoje husle.
YouTube:
Survive (2019): https://youtu.be/ykceKAIW0Rc
In the Storm (2019): https://youtu.be/WNmJPIvbLdo
Hesitate (2017): https://youtu.be/VhpLWjJYRfY
Facebook:
facebook.com/endofscream/
Web:
endofscream.com
bandzone.cz/endofscream
Spotify:
https://open.spotify.com/artist/377K7spGSifvxLJuRqz1VR?si=99OQPl8dSjiwirOYpwvEGg
Zdroj: End of Scream