Avatarium – ukážka z chystaného albumu
25.10.2019
Chystaný album doom metalových Avatarium – The Fire I Long For uzrie svetlo sveta 22. novembra.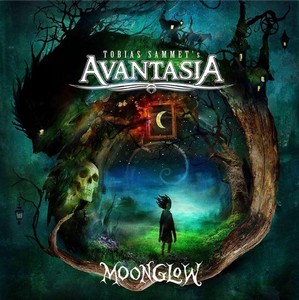 Tracklist:
Voices
Rubicon
Lay Me Down
Porcelain Skull
Shake That Demon
Great Beyond
The Fire I Long For
Epitaph of Heroes
Stars They Move
Dnešný deň kapela zverejnila zaujímavú ukážku – akustické video k skladbe Lay Me Down:

Predošlé ukážky:
Rubicon: https://youtu.be/npPd5f0GZQo
Linky:
https://www.avatariumofficial.com/
https://www.facebook.de/avatariumofficial/
https://www.instagram.com/avatariumofficial/
https://www.twitter.com/_avatarium/
https://www.nuclearblast.de/avatarium/
Zdroj: NUCLEAR BLAST Philipp Adelsberger
Victorius – singlová ukážka z chystaného albumu
25.10.2019
Nemecki power metalisti Victorius 17. januára potešia svojich fanúšikov novým albumom Space Ninjas from Hell.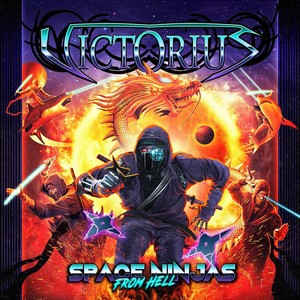 Tracklist:
Tale of the Sunbladers
Ninjas Unite
Super Sonic Samurai
Evil Wizard WuShu Master
Nippon Knights
Shuriken Showdown
Wasabi Warmachine
Wrath of the Dragongod
Astral Assassin Shark Attack
Space Ninjas from Hell
Cosmic Space Commando Base
Shinobi Strike 3000
Prvým singlom je skladba Super Sonic Samurai:

Linky:
http://www.victoriusmetal.net/
https://www.facebook.com/victoriusmetal/
Zdroj: Napalm Records Label
Hollywood Undead – nový singel
25.10.2019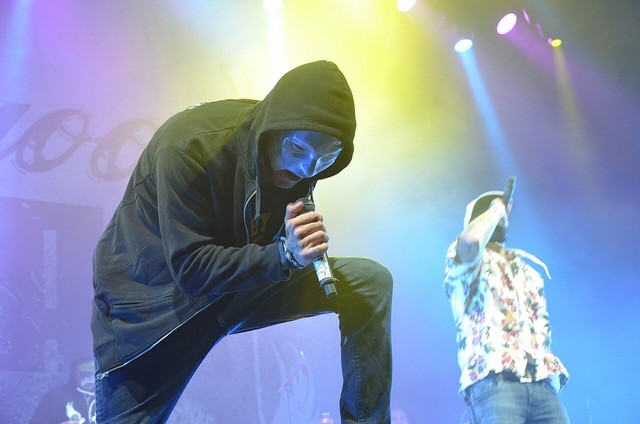 Americkí rap/metalisti Hollywood Undead zverejnili nový singel Already Ded. Daná pieseň sa objaví na chystanom šiestom albume, nástupcovi EPčka Psalms z min. roku. Dátum vydania bude čoskoro oznámený.
Linky:
http://www.hollywoodundead.com
https://www.facebook.com/hollywoodundead/
Zdroj: Blabbermouth , Foto: User:Goroth (Jan Brauer), CC BY-SA 3.0, Wikimedia
Bastard – odchod speváka
26.10.2019
Česká hard rocková formácia Bastard vydala 1994-tom  rovnomenný debut a krátko nato prestala existovať. V roku 2015 sa vrátila na scénu a v 2017-tom prišlo na svet comebackové EP Na Start. Kapela však ma opäť problémy. Spevák Láďa Tomis ohlásil odchod.
Jeho vyjadrenie:
,, Tak a je to tady, protože už se mě na to začínají ptát i lidé přes telefon, dovolím si k tomuto napsat pár řádků.
Jelikož se nám po mém znovuvzkříšení kapely Bastard v r. 2015 ani po třech letech nepodařilo proniknout do první ligy, rozhodli jsme se tuto situaci vyřešit přidáním svěžího větru do plachet v podobě nové muzikantské "posily". Tou se měl stát kytarista P.Škarpa, kterého nevím ani kdo oslovil a do kapely vlastně přivedl a začali se dít věci! Z kapely byl tedy odvolán pasivnější J."Pačes" Dolejš, byť tohoto výborného kytaristu paradoxně považuji za autora nejlepších pecek v novodobém Bastardu. Na jeho místo nastoupil P. Škarpa, který po krátkém učinkování v kapele prohlásil, že můj hlas a projev není dle jeho představ a do jeho tvorby nesedí a tak z kapely jednoduše odešel. Čas pokročil a jelikož jsme před letním turné 2019 byli neúplní a to se neodvratně blížilo, přemluvili mě kluci přes můj kategorický nesouhlas, abych přistoupil na to, že se do kapely vrátí člen, který již má náš repertoár přeci jen nastudovaný a který projevil zájem se zpátky vrátit, čili opět Škarpa. Bylo to pro mě postavené celé na hlavu, ale i proti mé vůli jsem pro dobro celku na to přistoupil. Během turné a i po něm se mu nějakým způsobem podařilo zmanipulovat na svou stranu i zbytek kapely proti mně a ta zřejmě dospěla k názoru, že příčinu k nezískání" Zlatého slavíka" by bylo možné hledat ve mně a změna by jistě prospěla i na postu zpěvovém. (Pamětníci a lidé znalí kapely jistě ví, podle čeho se dá s určitostí poznat, že vrádiu právě vysílají kapelu Bastard). A tak Kapela kula pikle a intriky za mými zády, jak jinak a mé připravované sezazení z pozice"leadera" do poslední chvíle tajila a neměla koule mi to říct do očí, ikdyž jsem se v září na poslední zkoušce, které jsem se zúčastnil narovinu všech zeptal, takže jsem to tak nějak vypátral a vycítil sám. Vztahy v celé kapele jsou a byly už dlouho na takové úrovni, že toto pro mě bylo vlastně osvobozující. Domnívám se, že z jasných indícií vyplývá, že právo vzít si se sebou při mém odchodu jméno i logo kapely, které mi na moji žádost bravurně zhotovil spolužák Michal Vojtek, mám já. Vysvětlím v závorce (V r. 1993 jsem doslova dokopal kluky do studia, sám jsem objížděl s demo nahrávkami rádia a pod mým vedením se nám podařilo stát se hlavní předkapelou kapely KABÁT na turné" Kabát 1994", navázali jsme spolupráci s Monitor E.M.I., jako jediný jsem vedený pod každou skladbou co se týče autorství od vzniku až po současnost a v roce 2015, jak už jsem zmínil jsem kapelu po 22 letech opět znovuvzkřísil). Přesto jsem nabídl zbytku kapely fér řešení a abych nepůsobil jako sobec, navrhl jsem jim, že si každý půjdeme svoji vlastní cestou s tím, že kapelu Bastard vymažeme z mapy a budeme tvořit každý pod jiným jménem aby to nikoho nepoškodilo. Jaký byl můj údiv a překvapení, když jsem nedávno nahlédl do databáze Úřadu průmyslového vlastnictví. Kluci si můj fér návrh očividně vyložili po svém a podali si žádost na registraci ochranné známky Bastard a to tak, že si mé znovuvzkříšené dítě doslova rozčtvrtili a jako žadatele uvedli čtyři svá jména pod sebou – Krečmer, Krochmalný, Jedlička, včetně posledního již výše zmíněného Škarpy, který je v kapele tak krátce, že neumí jméno Bastard snad ani vyslovit. Samozřejmě vše opět za mými zády, bez mého souhlasu !!! (Možno nalézt v databázi ÚPV kýmkoliv). Toto považuji za drzost největšího kalibru a urážku mé práce a snahy na poli jménem Bastard. Tato"Velká kapelní a logová loupež" jistě nevstoupí do dějin kriminalistiky a ani nerozmetá světový"Rock n Roll", ale každopádně bych kapele, kde zbyl už jen jeden ze zakládajících členů a který bezpochyby taky ztratil soudnost, doporučil nechat si vytetovat ochrannou známku na čelo a jako první koncert pro jejich vystoupení bych zvolil"DISNEYLAND". Tady je ještě před závěrem vhodné zmínit, že jako první, ještě před"Pačesem" měl být z kapely propuštěn L.Krečmer, za kterého jsem se postavil s argumentací, že bez dua Tomis-Krečmer už Bastard nebude Bastardem, což jako první pochopil i Jedlička a v tomto mě podpořil a tak L.K. v kapele zůstal, ikdyž sám prohlašoval po mnohých koncertech, že jestli za bicíma bude i nadále M.Krochmálný, který by se měl v kapele věnovat pouze manažerství, dobrovolně kapelu opustí. Proč tam setrval až dodnes je otázkou, na kterou zná odpověď jen on sám. Tak tedy vznikl nový band, složený z výborných kamarádů, kteří se vzájemně ctí a stojí za sebou a kde pro ně pracovat a tvořit bude jistě potěšením.
Závěrem uvádím, že spojení jména Láďa Tomis s kapelou Bastard je už minulostí a všem mým opravdovým známým, kamarádům, fans a nejblžším vinšuju pohodu, štěstí, hodně zdraví a těším se na Vaši podporu v mém dalším hudebním počínání "SHOW MUST GO ON"!
S pozdravem
Láďa Tomis"
Linky:
https://www.bastard-band.cz/
https://www.facebook.com/Bastard-398302733700297/
Zdroj: https://www.facebook.com/lada.tomis