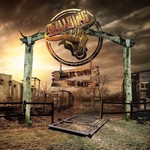 Taliansko sa postupne stáva kľúčovým hráčom na svetovej rockovej scéne. Tamojšia scéna prakticky každý rok vychrlí množstvo kvalitných rock/metalových albumov. V septembri tohto roku vydala svoj debut trio Bullring. Jeho názov bol Break Down The Gate. Nahrávania sa zúčastnili aj hviezdni hostia – Alex De Rosso (Dokken), Luca Princiotta (Doro, Blaze).
Spomínaná banda sa hlási k formáciám ako Black Stone Cherry, Pride & Glory, Black Label Society a Hinder. Muziku charakterizujú hlavne ťažkotonážne riffy, stredné tempo a celkovo veľmi moderný zvuk. Tempá sú väčšinou stredné až stredne rýchle. Je tu aj pár pomalších skladieb, napr. You're Just What You're Fighting For, Violet's Song, Amy And Me. Žeby pokusy o tzv. rádiový hit?  Spevák a basák v jednej osobe Remo Ferrari disponuje zaujímavou farbou hlasu a presvedčivým prejavom. Navyše jeho hlas má tak trochu punkový nádych.
Členovia kapely nás rozhodne nešetrili – dĺžka albumu je presne 51 minút a 10 sekúnd. Samo o sebe to nie je zlé, ale niektoré zo spomínaných ,,rádiových hitov" mohli vyhodiť.  Platňa by tak mala väčšiu údernosť.
Každopádne Break Down The Gate je skvelým štartom tejto kapely. Zaujme milovníkov moderného rocku, ale aj tradičných rock/metalistov.
Lineup:
Remo Ferrari – spev, basa
Dave Pola – gitary
Luca Ferraresi – bicie
Hostia:
Alex De Rosso (Dokken) – sólová gitara v You're Just What You're Fighting For
Luca Princiotta (Doro, Blaze) – sólová gitara v Snatch Your Tongue
Tracklist:
Are You Shining?
You're Just What You're Fighting For
My Darkest Shadow
Violet Song
Dirty Paradise
Fear Killing Anthem
Jackhammer
Amy And Me
You Cannot Hurt Me
I'll Snatch Your Tongue
I'm Too Old
Idea4
Rok vydania: 2019
Vydavateľstvo: Street Symphonies Records
Youtube ukážka:

Linky:
https://www.bullringband.com
https://www.facebook.com/bullringband
http://www.burningmindsgroup.com/street-symphonies
https://www.facebook.com/streetsymphonies
Hodnotenie: 5/6