Nightwish začali pracovať na novom albume
31.10.2019
Floor Jansen potvrdila, že Nightwish začali pracovať na novom albume. Ten bude vydaný v jari budúceho roka pod vydavateľstvom Nuclear Blast. Bude to druhý album s touto speváčkou.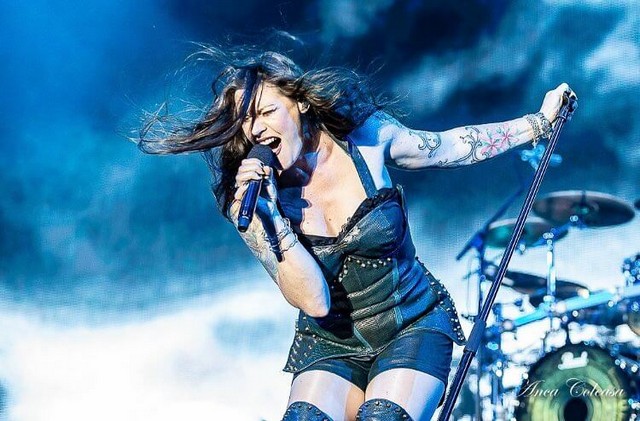 "Robím veci, o ktorých som si nemyslela, že by som mohla robiť. Keď prišli prvé nápady, povedala som si, 'Ehm, OK, musím si to preštudovať'. Bola to pre mňa naozaj výzva. Nie je to len o tom, že to musia zvládnuť členovia kapely – vyskytnúť sa mohlo čokoľvek. A potom uvidíme, či to dokážeme urobiť alebo nie, a ako tomu dať dobrý zvuk. Je to tiež o tom, kam sa posunula kapela, kam som sa posunula ja a moja kreativita. Je to veľmi príjemný proces. Skúšame celé týždne a týždne, všetko si prechádzame – skutočne sa snažíme všetko doladiť – a potom to nahráme. A je to skutočne skvelý spôsob práce. Skvele to fungovalo pri 'Endless Forms Most Beautiful', a tak isto sme to urobili aj teraz." – uviedla Floor.
Linky:
http://www.nightwish.com/
https://www.facebook.com/nightwish/
Zdroj: Blabbermouth, Foto Nightwish: Fafle7429, CC BY-SA 4.0, Wikimedia, Foto Floor: Anca Coleasa 
Obscrua – zmluva s Nuclear Blastom
30.10.2019
Vydavateľstvo Nuclear Blast oznámilo, že uzavrelo zmluvu s nemeckou progresívnou death metalovou formáciou Obscura. Daná kapela funguje od roku 2002 a zatiaľ vydala 5 štúdiových albumov. Debutový album vydaný pod Nuclear Blastom sa bude volať Diluvium a uzrie svetlo sveta buď vo februári alebo v marci budúceho roka.
Linky:
https://www.realmofobscura.com/
https://www.facebook.com/realmofobscura/
https://www.twitter.com/realmofobscura/
https://www.instagram.com/realmofobscura/
https://www.youtube.com/realmofobscura/
https://www.nuclearblast.de/obscura/
Zdroj: NUCLEAR BLAST Philipp Adelsberger, Foto: Christian Martin Weiss
(0) – zmluva s Napalm Records
29.10.2019
,,Najtajnejšia dánska kapela" (0) uzavrela zmluvu s vydavateľstvom Napalm Records. Známy je iba ich žáner – progresívny/drone metal. Na fotkách sa zobrazujú s rozmazanými tvárami a ich členovia vystupujú iba pod týmito pseudonymami:
 (FJ) – spev
 (JU)  – gitara
 (MA)  – gitara
 (MC) – basa
 (JK)  – bicie
Linky:
http://parentes0parentes.com/?
https://www.facebook.com/0BandOfficial/
Zdroj: Napalm Records
Saints Trade – zmluva s Art of Melody Music
28.10.2019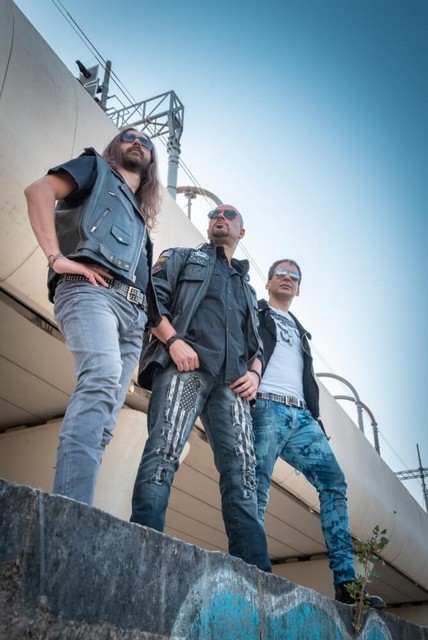 Talianski rockeri Saints Trade podpísali zmluvu s vydavateľstvom Art of Melody Music na vydanie nového albumu Time To Be Heroes.
Saints Trade vznikli v roku 2009 v Bologni ako projekt. Neskôr začali koncertovať po celom Taliansku. V roku 2011 menších zmenách zostavy vystúpili na britskom festivale Fleetwoodstock. Prvý mini album A Matter of Dreams nahrali v roku 2012. Plnohodnotný full album Robbed in Paradise uzrel svetlo sveta v júny 2014. Nový album začali tvoriť v marci tohto roku. Čoskoro budú známe ďalšie info.
Súčasná zostava:
Santi Libra – spev
Claus – gitara
Andrea Sangermano – basa
Joana Lachkova – bicie
Videoklip k piesni California z platne Robbed in Paradise:

Linky:
http://www.saintstrade.com/
https://www.facebook.com/saintstrade
Zdroj: Atomic Stuff