King Diamond – prvá nová skladba po 12-tich rokoch
8.11.2019
Masquerade Of Madness je názov novej skladby Kinga Diamonda, prvej po 12-tich rokoch. Bude súčasťou chystaného albumu Institute, ktorý bude vydaný na budúci rok pod hlavičkou vydavateľstva Metal Blade Records. Opäť to bude koncepčný album – jeho príbeh sa bude zaoberať psychiatrickou liečebňou zo začiatku 20-tych rokov. Podľa Kingovho vyjadrenia však jeden album na vyrozprávanie tohto príbehu nestačí a je možné, že sa v budúcnosti dočkáme aj jeho pokračovania.
Linky:
https://www.kingdiamondcoven.com/
https://www.facebook.com/kingdiamond/
Zdroj: Blabbermouth, Foto: https://www.metal-archives.com
Crystal Viper – singlová ukážka z chystaného albumu
7.11.2019
Crystal Viper zverejnili videoklip k skladbe Bright Lights, druhému singlu z chystaného albumu Tales Of Fire And Ice. Ten vyjde 22. novembra.
Tracklist:
Prelude
Still Alive
Crystal Sphere
Bright Lights
Neverending Fire
Interlude
Under Ice
One Question
Tomorrow Never Comes (Dyatlov Pass)
Tears of Arizona
Dream Warriors (Dokken cover)
Prvý singel:
Still Alive: https://youtu.be/00IoqYoaoDs
Linky:
http://www.crystalviper.com/
https://www.facebook.com/crystalviperofficial/?fref=ts
Zdroj: Bart Gabriel
Running Wild – chystané EP
5.11.2019
Parta okolo Roya Kaspareka ohlásila nový materiál. Bude to však len 4 skladbové EP. Jeho názov bude Crossing The Blades a vyjde 6. decembra.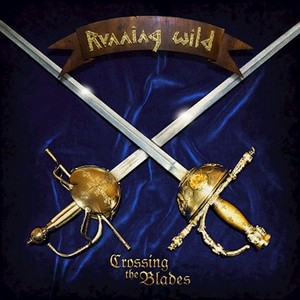 Tracklist:
Crossing The Blades
Stargazed
Strutter
Ride On The Wild Side
Ukážka:

Linky:
http://www.running-wild.net/
https://www.facebook.com/runningwildmusic
Zdroj: Steamhammer / SPV
Smrť Timiho ,,Grabbera" Hansena
4.11.2019
A budeme tu mať aj smutnú správu z okruhu Kinga Diamonda. Jeden z pôvodných členov kapely Mercyful Fate, ktorý taktiež pôsobil v Kingovej kapele v rokoch 1985-1987, dánsky basák Timi ,,Grabber" Hansen, podľahol vo svojich 61 rokoch rakovine.
R.I.P.
Zdroj: https://www.kerrang.com/the-news/timi-grabber-hansen-bassist-of-mercyful-fate-dead-at-61/, Foto: reprofoto Youtube/Almost Human