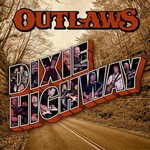 Outlaws – southern rocková skupina, ktorá sa promenáduje na americkej scéne už viac ako 45 rokov. Ich pôvodnou muzikou bolo country, no postupom času zapojili do skladieb aj prvky bluesu, rocku a boogie. Nový album Dixie Highway je symbolom spojenia Chicaga a Miami.
Je to cesta, ktorá spájala tieto typické americké mestá, tvorí základ americkej diaľnice. Základ piesní na tejto platni stojí na americkom country, ale rock dodáva tejto muzike tú správnu príchuť.
Texty o divokom západe a americkom dobrodružstve je to pravé orechové – skôr pre fanúšika country. Toho zaujme aj spev. Samozrejmosťou budú zaujímavé gitarové riffy. Spájanie týchto štýlov do jedného musí každý poslucháč posúdiť sám.
Nie som priaznivcom southern-rocku no niektoré piesne si viem živo predstaviť v amerických seriáloch a filmoch. Tvorba ma osobne veľmi nezaujala, ale predsa každý má iné gusto.
Lineup:
Henry Paul – gitary, spev
Steve Grisham – gitary, spev
Dale Oliver – gitary
Randy Threet – basa, spev
Monte Yoho – bicie, perkuse
Tracklist:
Southern Rock Will Never Die
Heavenly Blues
Dixie Highway
Overnight From Athens
Endless Ride
Dark Horse Run
Rattlesnake Road
Lonesome Boy From Dixie
Showdown (Instrumental)
Windy City's Blue
Macon Memories
Macon Memories
Rok vydania: 2020
Vydavateľstvo: SPV/Steamhammer
Youtube ukážka:

Linky:
https://www.OutlawsMusic.com/
https://www.facebook.com/outlawsmusic/
Hodnotenie: 3,5/6