Trenčianska skupina VOLUME pomohla zakúpiť polohovateľnú posteľ
Už po tretíkrát sa trenčianska rocková formácia Volume rozhodla pomáhať tým, ktorí to najviac potrebujú. Vďaka charitatívnemu koncertu sa im podarilo vyzbierať až 780 eur na polohovateľnú posteľ.
---
"Hudba má spájať, hudba má pomáhať" to je heslo, ktorým sa skupina Volume riadi počas príprav charitatívnych koncertov z vlastnej dielne. Počas posledného podujatia tohto typu sa trenčianski rockeri rozhodli podporiť neziskovú organizáciu StarDOS. "V minulosti sme darovali finančné prostriedky trenčianskemu útulku pre psy  následne na to aj Neurologickému oddeleniu Fakultnej nemocnice v Trenčíne," povedal spevák a frontman kapely Majo Krátky s tým, čiastka, ktorú skupina doposiaľ darovala, presiahla hranicu 3,5 tis. eur.
"Ďakujeme skupine Volume, ktorej slogan Hudba má spájať, Hudba ma pomáhať aj tentokrát pomohol ďalšej rodinke skvalitniť a zdôstojniť život," uviedli zástupcovia neziskovky StarDOS, ktorá sa venuje starostlivosti o seniorov.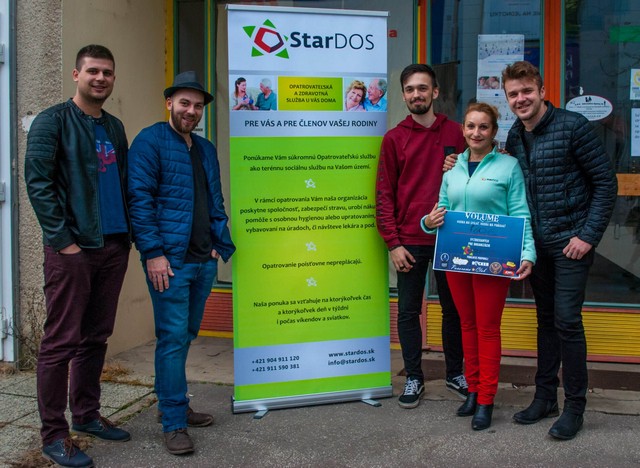 +421 902064139
PR