Papa Roach vydali nové EP
25.12.2020
Kalifornskí alternatívni rockeri Papa Roach vydali nové päťskaldbové EP 20/20. To obsahuje 5 nanovo nahratých skladieb
Vypočuť si ho môžete na oficiálnom YouTube kanále kapely.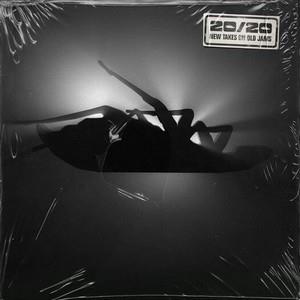 Tracklist:
Scars (Español) (2020)
Last Resort (2020)
Scars (2020)
Getting Away With Murder (2020)
Between Angels And Insects (2020)
Kapela v marci 2021 vydá výberovku hitov Greatest Hits Vol. 2 – The Better Noise Year. Bude obsahovať 12 piesní vydaných medzi rokmi 2010 až 2019, tri predtým nevydané remixy a dva predtým nevydané akustické záznamy.
Linky:
http://www.paparoach.com/
https://www.facebook.com/paparoach
https://www.youtube.com/channel/UCeekxg1vju_sjIK9KjJJLYg
Zdroj: Blabbermouth, Foto: Ciell, Creative Commons Attribution-Share Alike 3.0, Wikimedia
Geoff Tate pracuje na druhom albume Sweet Oblivion
24.12.2020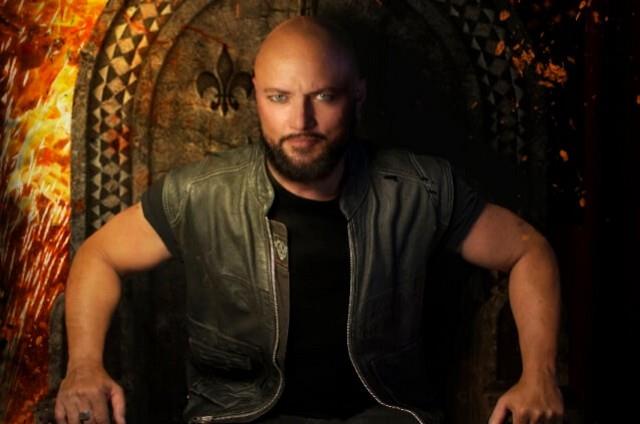 Bývalý spevák legendárnych Queensrÿche – Geoff Tate pracuje na druhom albume projektu Sweet Oblivion. Podobne ako ich rovnomenný debut aj tento album vyjde pod hlavičkou Forntiers Records. Producentský dohľad bude mať Aldo Lonobile (Secret Sphere, Archon Angel, Timo Tolkki 's Avalon).
Rovnomenný debut tohto zoskupenia vyšiel v roku 2019. Geoff Tate sa obklopil talianskymi muzikantmi – basákom/gitaristom Simonem Mularonim (leaderom progresívnych DGM, Lione/Cont), klávesakom Emanuelem Casalim (Astra, DGM) a bubeníkom Paolom Caridim (Hollow Haze).
Linky:
https://www.facebook.com/SweetOblivionGeoffTate
Zdroj: Blabbermouth, Foto: https://www.metal-archives.com/
BAJONET – Kult kurev 2CD-DIGIPACK
23.12.2020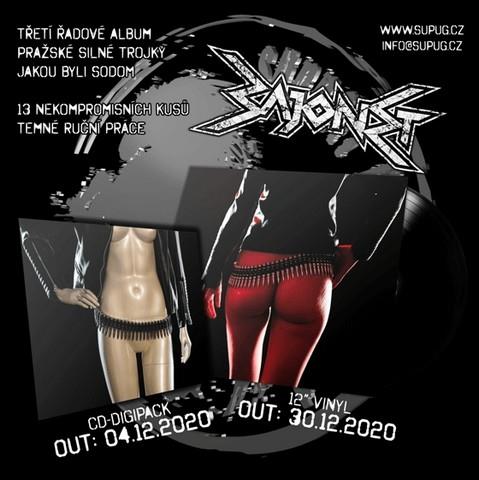 Není mnoho kapel na světě, které o svých deskách mohou prohlásit, že se staly kultovními ještě před samotným vydáním. Bajonet do této společnosti ale rozhodně patří!!!
Dámy a pánové, Kult kurev je Vám konečně plně k dispozici!!!
Výpravné 2CD digipackové balení včetně rozkládacího bookletu v limitované sérii 330 ks.
KRUH KRVE (CD1)
Intro (2:58)
 Zaostale vypráskanej kov (1:09)
Píči kyseliny (1:51)
Matička válka (1:28)
Pytle krve a sraček (2:14)
Stínadla (0:50)
Uveďte mrtvé (1:52)
KRUH HOVEN (CD2)
Archanděl Krematorsk (3:59)
Řeka chcanek (1:19)
Kult kurev (2:38)
Francouzká sekyra (0:57)
Rekrucifikace (1:28)
Outro (1:54)
použité dialogy a úryvky:
Path of Glory (Píči kyseliny)
Signum Laudis (Stínadla)
La Femme Nikita (Kult kurev)
Bathory – Raise The Dead (Francouzská sekyra)
– K r u h k r v e –
hudba a text: Bajonet
hudba: Venom, Sepultura, Slayer, Kreator, Bathory (Zaostale vypráskanej kov)
mix a master: Martin Roženek, GM Recording Studio (gmstudio.cz)
– K r u h h o v e n –
hudba a text: Bajonet
mix a master: Otyn, DAVOS records (davosrecords.cz)
nahráno: DIY
grafika: Bajonet /bajonet.com/
foto: Nitro Temnot /mrytych.cz)
písmo: Werke, JAKUB SPURNÝ (spurnej.cz)
BAJONET:
Máma Teror – kytara, zpěv
Studna Strachu – basa, zpěv
Thomas von Krchov – bicí, zpěv
hosté:
Vojtěch "Zakk" Černý – sólo Píči kyseliny
Nitro Temnot – sólo Kult Kurev, sbory
Tomáš "Trollmas" Kofroň – sólo Francouzská sekyra
Samo "Los" Mižičko – sólo Rekrucifikace
Web: http://www.bajonet.com/
Facebook: https://www.facebook.com/bajonet/
Bandzone: https://bandzone.cz/bajonet
Bandcamp: https://bajonet1.bandcamp.com/
Tlačová správa
EXORCIZPHOBIA – Digitotality CD-DIGIPACK
23.12.2020
Žijeme v digitální době. Spousta z nás si už ani nedokáže představit, že existuje i jiný svět. Ten mimo hranice sociálních sítí a virtuální reality, které jsou ovládány nenasytnými korporacemi. Ten opravdu reálný, skutečný, hmatatelný. Je tu ale naděje. Parta nadšenců ze staré školy, jenž dokáže ukázat krásy reálného světa v plné parádě a donutit lidi vypnout a užít si úplně obyčejný svět bez přítomnosti virtuální reality. Říkají si Exorcizphobia a tato "banda mosh z Krkonoš" letos slaví už patnáctý rok na scéně. A na oslavu je potřeba si pořádně zapařit. Ideálně s novým albem "Digitotality", které ukazuje kapelu na vrcholu své formy a ve zřejmě nejlepší sestavě za celou její historii!!!
"Vše šlo až podezřele hladce. Myslím, že máme super chemii, jak po hudební, tak osobní stránce. Doufám, že je to z nahrávky cítit," vzkazuje fanouškům principál Exorcizphobie Tomáš "Skoří" Skořepa.
Letošní rok byl a stále je hodně poznamenaný koronavirovou epidemií a při minimálním koncertním vytížení tak mají kapely hodně času na skládání nového materiálu. Nápady na "Digitotality" se ale Skořímu honily v hlavě už delší dobu.
"Myšlenku hrubého konceptu jsem měl v hlavě už někdy po turné k About Us Without Us v roce 2018. Songy se tvořily v průběhu celého loňského roku až do začátku jara toho letošního. Nahrávali jsme na přelomu července a srpna ve vyškovském Davosu pod taktovkou mistra Otyna," vypráví.
Zmiňované předchozí album přijala veřejnost s nadšením a všichni si přejí, aby podobných poct dosáhla i novinka.
"Dá se říct, že nové album je koncepční, jednotlivé věci tvoří soudržný celek. Řekl bych, že Digitotality je temnější a má větší tah na branku než předchůdce. Zároveň je ale dost pestré a troufám si tvrdit, že i při delší stopáži některých skladeb nebude nudit," má jasno Skoří.
Desires Of The Flesh
Corporate Dance
Digitotality
Profit At All Cost
Correct Opinions
Ancient Deception
Oumuamua (instrumental)
Perception Is The Key
Music by Tomáš Skořepa and Exorcizphobia
Lyrics by Tomáš Skořepa and Ladislav "Munky" Valnoha
Recorded at Davos studio, July 2020
Produced by Jindřich Otyn Tománek and Tomáš Skořepa
Artwork by Pen n Ink Designs
Designed by Lukáš Prskavec
Photo by Jan Erben
EXORCIZPHOBIA:
Tomáš Skořepa – zpěv, kytara
Ondřej Šíma – kytara
Aleš Kostka – basa
Tomáš Kejkrt – bicí
Bandcamp: https://exorcizphobia.bandcamp.com/
Last.fm: https://www.last.fm/music/Exorcizphobia
Facebook: https://www.facebook.com/EXORCIZPHOBIA/
Bandzone: http://bandzone.cz/exorcizphobia
Tlačová správa