Max Cavalera rozbehol nový projekt
29.1.2021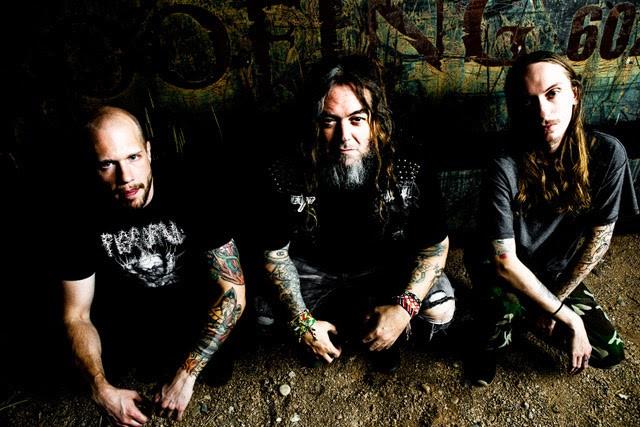 Vydavateľstvo Nuclear Blast ohlásilo podpísanie zmluvy s Go Ahead and Die. V danom zoskupení spojili svoje sily Max Cavalera s jeho synom Igorom Amadeom Cavalerom a bicmanom Zachom Colemanom.
Ich muzikou je mix death/thrash metalu obohatený o prvky v štýle Celtic Frost a punkové elementy.
Max komentoval: ,,Jedinečná spolupráca medzi otcom a synom, ktorá priniesla starú školu s novými prvkami. Inšpirovali ma chorobné riffy a drsné texty od Igora a brutálne Zachovo (Black Curse, Khemmis) bubnovanie. Extrémna doba si vyžaduje extrémnu hudbu!"
,,Sme nadšení možnosťou podpísať zmluvu s Nuclear Blast. Pre túto kolosálnu nahrávku sú skvelou voľbou. G.A.A.D. prinesie extrémne rýchlu energiu poháňanú nenávisťou, akú už dlho nebolo počuť." – dodal Igor.
Čoskoro sa dozviete ďalšie info
Lineup:
Max Cavalera – spev, gitary
Igor Amadeus Cavalera – basa, gitary, vokál
Zach Coleman – bicie
Zdroj: NUCLEAR BLAST – Leoni Dowidat, Foto: Jim Louvrau
Rob Zombie – druhý singel z chystaného albumu
29.1.2021
Rob Zombie zverejnili druhý singel The Eternal Struggles Of The Howling Man, ktorý pochádza z jeho chystaného albumu Lunar Injection Kool Aid Eclipse Conspiracy. Ten bude vydaný 12. marca.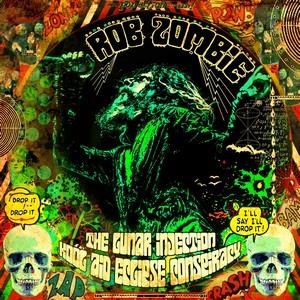 Tracklist:
Expanding the Head of Zed
The Triumph of King Freak (A Crypt of Preservation and Superstition)
The Ballad of Sleazy Rider
Hovering Over the Dull Earth
Shadow of the Cemetery Man
A Brief Static Hum and Then the Radio Blared
18th Century Cannibals, Excitable Morlocks and a One-Way Ticket On the Ghost Train
The Eternal Struggles of the Howling Man
The Much Talked of Metamorphosis
The Satanic Rites of Blacula
Shower of Stones
Shake Your Ass-Smoke Your Grass
Boom-Boom-Boom
What You Gonna Do with That Gun Mama
Get Loose
The Serenity of Witches
Crow Killer Blues
Prvý singel:
The Triumph of King Freak (A Crypt of Preservation and Superstition): https://youtu.be/0WULTU6zl2E
Linky:
https://robzombie.com
https://instagram.com/robzombieofficial
https://twitter.com/RobZombie
https://facebook.com/RobZombie
https://youtube.com/user/robzombie
Zdroj: NUCLEAR BLAST Leoni Dowidat
Einherjer – druhý singel z chystaného albumu
26.1.2021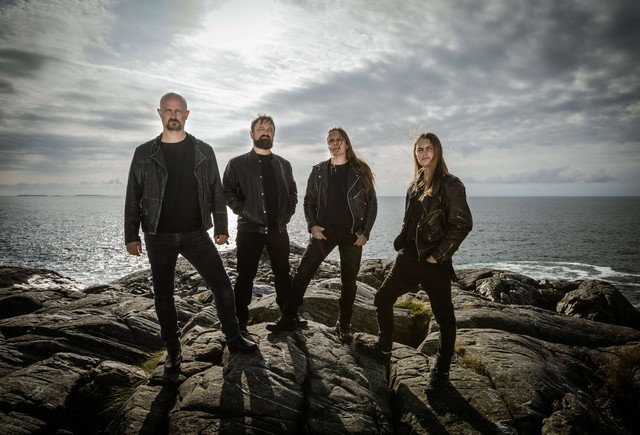 Pionieri Viking metalu, Nóri Einherjer, nás 26. februára potešia novým albumom North Star. Názov kapely je moderná nórska verzia staro islandského slova Einherjaru, čo znamená "Tí, ktorí bojujú sami" alebo "Tí, ktorí patria do armády".
Tracklist:
The Blood And The Iron
Stars
West Coast Groove
Ascension
Higher Fire
Echoes In Blood
Listen To The Graves
Chasing The Serpent
Dnešný deň zverejnili už druhý singel – The Blood And The Iron:
Prvý singel:
Stars: https://www.youtube.com/embed/tSIu0pRU1Rc
Linky:
http://einherjer.com/
https://www.facebook.com/einherjerofficial/
https://instagram.com/einherjerofficial
https://einherjer.bandcamp.com/
Zdroj: Napalm Records, Foto: Jørgen Freim,
Minority Sound – nový singel
26.1.2021
Minority Sound vydali novej singel Cyberdosed.
Jak už název napovídá jedná se o jakousi tečku za úspěšným albem "Toxin" z roku 2019. Toto album se věnovalo především závislostem a toxickým lidem a činům. Je ale jedna závislost a jedno toxické prostředí, které kapela na Toxinu vynechala: Závilost na informacích v digitální pustině internetu, kde se pravda a lež nenápadně slévají v jedno. Prostředí, které bylo vytvořeno jako studnice lidských vědomostí a které nás paradoxně uvrhává do zmatku a nevěděmosti. Zákeřný svět jedniček a nul, kde snadno ztratíte hlavu, důstojnost, i svou lidskou podstatu.
Linky:
http://www.minoritysound.com/
https://www.facebook.com/minoritysound/
https://minoritysound.bandcamp.com/
https://www.youtube.com/user/minoritysoundczech
Zdroj: Minority Sound