Vírus Covid-19 stále trápi celý svet. O tom, ako sú na tom s očkovaním slovenskí metaloví hudobníci už pravdepodobne máte predstavu.

Ale čo tí zahraniční?
Roger Taylor:
Spievajúci bubeník Roger Taylor (Queen),  13. februára na svoj Instagram napísal ,,Každý, kto bude mať možnosť, by mal dostať vakcínu. Tí, ktorí to odmietnu a následne ochorejú, ohrozia ďalších, nemôžu očakávať služby od našej NHS. Prosím, zaočkujte sa."
Youtube ukážka:
Linky:
http://www.queenonline.com/
https://www.facebook.com/Queen
Geezer Butler:
Geezer Butler, slávny basák Black Sabbath, dostal 12. februára druhú dávku vakcíny.  Na Instagram zverejnil foto ľavej ruky, ktorá ma na tvári masku a športovú nálepku s textom ,,Dostal som vakcínu proti COVID-19." Do sprievodného titulku napísal – ,,Druhá fáza očkovania je ukončená. Môžem teraz  isť do Anglicka?
Minulú jeseň Butler pre austrálsky Wall of Sound povedal, že prestávku kvôli pandémii využil na to, aby začal pracovať na novej knihe.
Youtube ukážka:
Linky:
http://www.blacksabbath.com
https://www.facebook.com/BlackSabbath/
Ozzy Osbourne:
Aj samotný Ozzy Osbourne má už za sebou očkovanie. V talkshow Loose Women uviedol, že 12. februára dostal prvú dávku vakcíny. Jediný vedľajší účinok čo cítil boli bolesti v ruke.
Uviedol, že je rád, že to ma za sebou a že po aplikovaní dávky sa mu uľavilo.
Ďalej dodal, že sa bojí o svoju manželku. ,,Nie je toho veľa čo by som mohol urobiť. Len dúfam a modlím sa aby jej nebolo skutočne zle, alebo ešte hrošie."
Youtube ukážka:
Linky:
http://www.ozzy.com/
https://www.facebook.com/ozzyosbourne
Alice Cooper: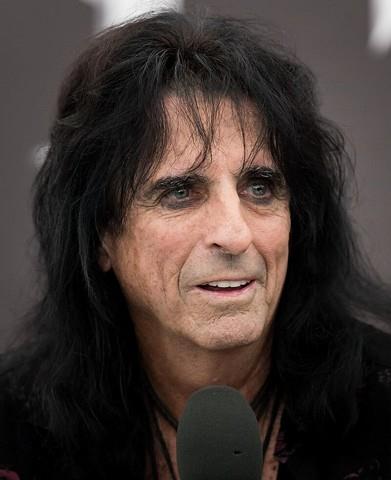 Podľa AZCentral očkovanie už ma za sebou aj Alice Cooper. Okrem neho bola zaočkovaná aj jeho manželka. 73 roční spevák vo svojom videu povedal, že vakcínu dostali v zariadení v Phoenixe.
O obavách z vírusu povedal: ,,Nebojím sa. Ale musíš brať ohľad na všetkých. Nikdy nevieš, aké zdravotné problémy má tvoj sused."
Youtube ukážka:
Linky:
http://www.alicecooper.com/
https://www.facebook.com/AliceCooper/
https://www.youtube.com/channel/UCJQa4Ah9-Qf36bl1JhkAaYA
Titulná Foto: www.wikipedia.org; Foto Roger Taylor:Raph_PH, CC BY 2.0, Wikimedia; Foto Geezer Butler: Stefan Brending, CC BY-SA 4.0, Wikimedia;  Foto Ozzy: F darkbladeus, Wikimedia; Foto Alice: Sven Mandel, CC BY-SA 4.0, Wikimedia