Go Ahead and Die (Max Cavalera a syn) zverejnili druhý singel z chystaného albumu
16.4.2021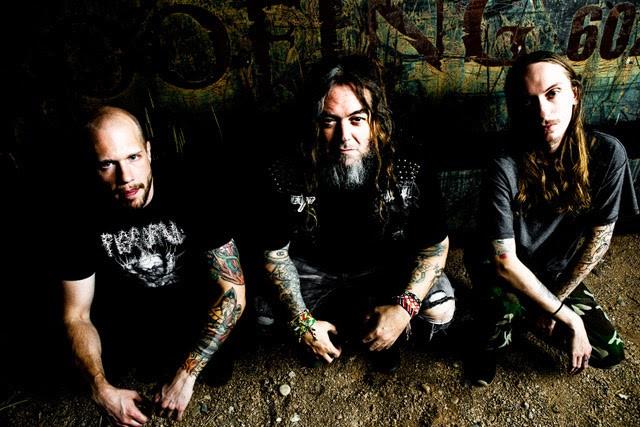 Začiatkom roka oznámil Max Cavalera nový projekt so svojím synom Igorom Amadeom Cavalerom – Go Ahead and Die.
,,Jedinečná spolupráca medzi otcom a synom, ktorá priniesla starú školu s novými prvkami. Inšpirovali ma chorobné riffy a drsné texty od Igora a brutálne Zachovo (Black Curse, Khemmis) bubnovanie. Extrémna doba si vyžaduje extrémnu hudbu!" – povedal.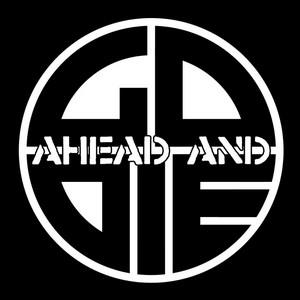 Rovnomenný debut bude obsahovať tieto skladby:
Truckload Full Of Bodies
Toxic Freedom
I.C.E. Cage
Isolated/Desolated
Prophet's Prey
Punisher
El Cuco
G.A.A.D.
Worth Less Than Piss
(In The) Slaughterline
Roadkill
Dnešný deň zverejnili videoklip k druhému singlu – skladbe Toxic Freedom:
O jeho obsahu Max povedal: ,,Toxic Freedom je o policajnej korupcii, policajnej brutalite a rasizme zo strany polície. Je to vidieť cítiť na celom svete. Hovoríme o autorite zabíjajúcej menšiny."
Prvý singel:
Truckload Full Of Bodies: https://youtu.be/HjCMyT4Bsm4
Lineup:
Max Cavalera – spev, gitary
Igor Amadeus Cavalera – basa, gitary, vokál
Zach Coleman – bicie
Linky:
www.facebook.com/GoAheadAndDieBand/
www.twitter.com/GAADband/
www.instagram.com/GoAheadAndDieBand/
Zdroj: NUCLEAR BLAST – Fabienne Zwicker, Foto: Jim Louvrau
Destruction – zmluva s Napalm Records
14.4.2021
Napalm Records oznámili uzavretie zmluvy s ďalšou veľkou kapelou. Tentokrát je to najslávnejšia nemecká thrash metalová formácia– Destruction.
Destruction pôsobia od roku 1983. Pôvodne začali pod názvom Knight of Demon. Už debutovým EP-čkom Sentence of Death v 1984-tom získali status kultu. Posledný počin Born To Perish vydali v 2019-tom.
Podrobnosti o jeho nástupcovi sa dozviete čoskoro.
Linky:
https://www.destruction.de/
https://www.facebook.com/destruction/
https://www.instagram.com/destruction_official/
Zdroj: Napalm Records Press, Foto: Line Hammett
Melissa – chystaný album
17.4.2021
Česká acoustic/medieval kapela Melissa chystá nový album. Posledný A Due part II. vyšiel v roku 2019. Na ňom budete počuť aj zaujímavých hostí, ako napr. harfistov Pavlu Novotnú a Matta Diesela, ale napr. aj bubeníka Martina Vajgla (Olympic).
Jeho vydanie môžete podporiť aj na startovaci:
https://www.startovac.cz/projekty/melissa-a-nove-album/?fbclid=IwAR0HSA8VpN8rd0rX551oFk7vXh6YA2pO3TxUIbQ748Rs-JnLlCEvxd1lHjg
Linky:
https://melissamusic.cz/
https://www.facebook.com/melissa.officialsite/
https://bandzone.cz/melissakutnahora
https://www.youtube.com/channel/UCIfIK1CQvra37aVG1Jsn4vA?view_as=subscriber
https://www.vivala.cz/alba/225670/melissa-taverna?fbclid=IwAR1wRIsXJ3Sgx38CiBsy_lViF8PUH-nBPWrAhkw4hZP5k0ECmdJgvbt1nkg
Zdroj: Petr Kohoutek
Rosa Nocturna – reedícia prvých albumov
15.4.2021

Koncom roka Česi – Rosa Nocturna vydali albumovú novinku Andělé a bestie. No a dnešný deň ohlásili vydanie dvojalbumu V tmách & Zapomenuté příběhy, čo je vlastne reedícia ich prvých dvoch albumov. Prvý vyšiel ako EP v roku 2010, druhý v 2016-tom.
V tmách:
Zapomenuté příběhy:
Linky:
https://www.rosanocturna.cz/
https://www.facebook.com/RosaNocturnaBand/
https://www.youtube.com/channel/UCh018nFMYdbh2gXhjUeU8bw
https://bandzone.cz/rosanocturna
https://rosanocturna.bandcamp.com/
Zdroj: Tonda Buček