Legenda Massacre ohlásili zmluvu s Nuclear Blast a nový album
20.4.2021
Death metalová legenda z Floridy – Massacre ohlásila zmluvu s gigantom Nuclear Blast. Pod ich hlavičkou vydajú chystaný, v poradí štvrtý, štúdiový album. Svetlo sveta by mal uzrieť v jeseni tohto roku.
,,Najprv by som chcel poďakovať Nuclear Blast za podpísanie zmluvy s Massacre. Byť súčasťou metalovej rodiny NB bol boj dlhodobý sen a to, že podpísali zmluvu s mojou kapelou si cením ešte viac. Mám veľa plánov do budúcnosti…" – povedal spevák Kam Lee.
Massacre začali svoju činnosť v 80-tych rokoch. Po niekoľkých demáčoch vydali debutový album From Beyond (1991). Spolu s bandami ako Death, Obituary, Six Feet Under patria medzi najväčšie legendy amerického death metalu.
Linky:
http://www.massacremetal.com/
https://www.instagram.com/massacre_band_official/
https://massacre3.bandcamp.com/
Zdroj: NUCLEAR BLAST – Arne Jamelle
7days – reedícia prvých dvoch albumov
20.4.2021
Vydavateľstvo Ulterium Records ohlásilo znovuvydanie prvých dvoch albumov Švédov 7days – The Weight of the World (Rivel Records – 2006) a Into Forever (Liljegren Records – 2010). Obe vyjdú 28. mája v remixovanej a remastrovanej podobe.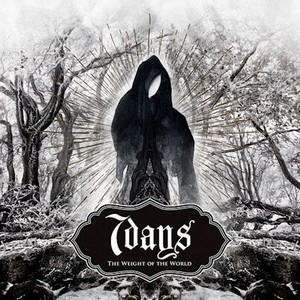 Tracklist The Weight of the World:
Redeemer
Confession
The Darkest Winter
Fall Again
Where Are You
The Weight of the World
Save Me
With You Forever
Wisdom Calls (Veni Domine cover)
Tracklist Into Forever:
Through Dark and Light (instrumental)
Into Forever
The Innocence in Me
You Hold the Key
Enter a Dream
Crossing (instrumental)
We Cry No More
Under the Sun
Scattered Mind
Final Wisdom
What Matters
Kapela 7days vznikla v roku 2004. Založil ju gitarista Markus Sigfridson, neskôr známy z Darkwater, Harmony. K nemu sa pridali aj ľudia ako spevák Thomas Vikström (ex Candlemass, Therion), basák Andreas Passmark (Royal Hunt, ex. Narnia, Harmony) a bicman Daniel Flores (The Murder of My Sweet, Mind's Eye)
Linky:
https://7daysmetal.bandcamp.com/
https://www.sigfridsson.net/7days/default.html/
Zdroj: Ulterium Records
Gotthard – nový bubeník
19.4.2021
Dlhoročný bubeník švajčiarskych hard rockerov Gotthard – Hena Habegger sa rozhodol opustiť kapelu. Vo svojom statuse uviedol, že dôvodom boli rodinné povinnosti. Ako otec dvoch malých detí sa už nemohol kapele naplno venovať.
Jeho nástupcom sa stal Flavio Mezzodi.
Linky:
https://www.gotthard.com/
https://www.facebook.com/gotthard/
https://www.twitter.com/gotthard/
https://www.nuclearblast.de/gotthard/
https://www.instagram.com/Gotthard_band/
Zdroj: https://www.facebook.com/gotthard/
Trick or Treat – chystaný album
19.4.2021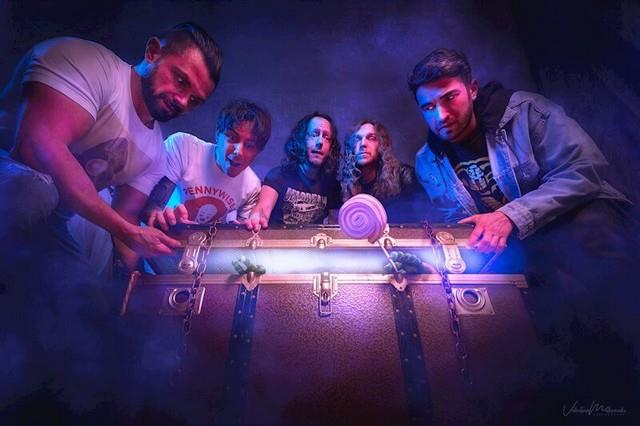 Talianski melodici Trick or Treat vydajú 21. mája nový počin The Unlocked Songs. Ako názov napovedá, nebude to plnohodnotný album. Na ňom nájdete nevydané songy, remixy, covery a iné rarity.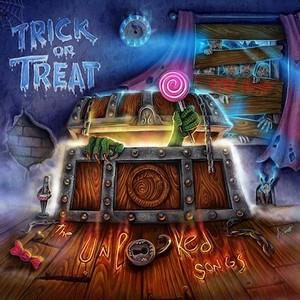 Linky:
http://www.trickortreatband.com/
https://www.facebook.com/trickortreatband
https://www.youtube.com/channel/UCKOIyPjjpG4zaTyk1jotsuw
Zdroj: Scarlet Records