Rhapsody of Fire vydali nové EP
4.6.2021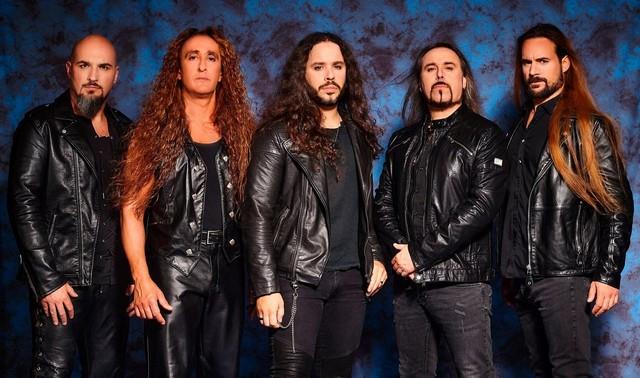 Rhapsody of Fire vydali nové EP – I'll Be Your Hero. Spomínané EP je nasledovníkom The Eighth Mountain (2019), debutového albumu úplne novej zostavy tejto talianskej formácie. Celé to zastrešilo vydavateľstvo AFM Records.
Daná EP platňa obsahuje aj dve úplne nové skladby. Podľa slov kapely sa tento rok dočkáme aj úplne nového albumu.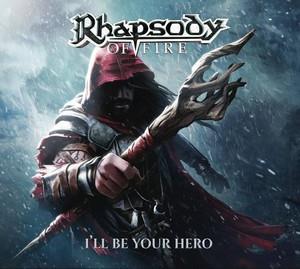 Tracklist:
I'll Be Your Hero (Single version)
Where Dragons Fly (Re-recording)
Rain of Fury (Live)
The Courage to Forgive (Live)
The Wind, the Rain and the Moon
Sin un adiós
Senza un addio
La force de me battre
Autorom coveru je Alex Charleux.
Dôkazom jeho kvality je aj lyric video k titulnej skladbe:
Linky:
https://www.rhapsodyoffire.com/
https://www.facebook.com/rhapsodyoffire/
https://www.instagram.com/rhapsodyoffireofficial/
Zdroj: https://www.facebook.com/afmrecords/
The Slow Death – chystaný album
2.6.2021
Austrálska death/doom metalová kapela The Slow Death 27. augusta vydá albumovú novinku Siege.
Tracklist:
Tyranny
Famine
Pestilence
Ascent of the Flames
Linky:
https://www.facebook.com/theslowdeath
https://theslowdeathdoom.bandcamp.com/
Zdroj: Transcending Obscurity Records, Foto: https://lnk.sk/arwd
SOLFERNUS – reedice debutního alba
31.5.2021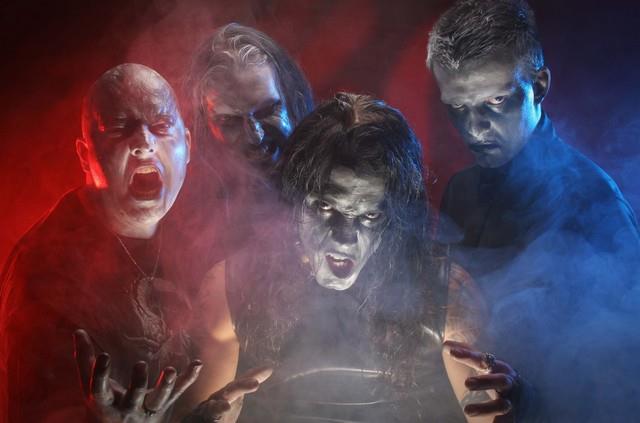 Brněnský Hellgang SOLFERNUS chystá na červenec reedici první dlouhohrající desky "Hysteria in Coma" (2005). Vydání je realizováno ve spolupráci nezávislých vydavatelství Lava Productions (CZ), Godz Ov War Productions (Polsko), Azermedoth Records (Mexiko), Satanath Records (Rusko) a Slovak Metal Army (SR).
Samotný disc je obohacen o bonus v podobě vůbec první studiové nahrávky SOLFERNUS, kterou je EP "Diabolic Phenomenon" z roku 2003. Pětapadesát minut řádně agresivního Black Metalu je tedy hlavním obsahem plnobarevného digipacku, který bude možné objednat přímo u kapely a výše uvedených firem.
SOLFERNUS "Hysteria in Coma" videoklip
https://www.youtube.com/watch?v=FfQyIjNuUtU
FB SOLFERNUS
https://www.facebook.com/SOLFERNUS-322352119065/
Zdroj: Igor Hubik
MetalGate se noří do blackmetalové historie. Vydává knihy Black Metal: Evoluce kultu a Black Metal: Předehra ke kultu
31.5.2021
Více než 400 stran strhující historie jednoho z nejkontroverznějších metalových subžánrů nabízí kniha Black Metal: Evoluce kultu, jejíž autorem je Dayal Patterson. První dějství čtyřdílné ságy vychází v těchto dnech vůbec poprvé v českém překladu, a to díky vydavatelství MetalGate, které tak pokračuje v obohacování tuzemského knižního trhu o metalovou literaturu. A aby toho nebylo málo, jako dodatek ke zmíněné publikaci zároveň vychází od téhož autora kniha rozhovorů nazvaná Black Metal: Předehra ke kultu.
Black Metal: Evoluce kultu mapuje žánr vskutku důkladně. Velká pozornost je věnována klasickým kapelám jako Venom, Mercyful Fate, Bathory, Celtic Frost, Master´s Hammer, Mayhem, Darkthrone či Emperor. Autor se nebojí ani komerčnější větve, kterou prezentují Cradle Of Filth a Dimmu Borgir, stejně tak hlubšího undergroundu.
Postupně se prokousává až k dnešním kapelám (respektive aktuálním v době vydání). Kniha ale není jen sondou do historie zmíněných spolků, žánru se věnuje komplexněji, takže nechybí připomínka různých událostí, zajímavostí a tak dále. Vše doprovází raritní fotografie či ukázky z dobového tisku.
Kniha Black Metal: Předehra ke kultu je postavena, jak bylo zmíněno, na rozhovorech. "Předehra ke kultu prohlubuje to, co muselo být v prvním díle mnohdy bráno pouze zkratkovitě. Zároveň evokuje punc undergroundového fanzinu, který zejména k počátkům blackmetalové subkultury neodmyslitelně patří. Je tedy jak samostatným dílem, tak nedílnou součástí svazku předcházejícího," popisuje Ondřej Šmejkal z vydavatelství MetalGate.
Česká vydání zmíněných knih vychází v nové grafické podobě z dílny Tomáše Františka Hanzla. Autorem obálek je Ondřej Šmejkal, který také stojí za překladem Předehry ke kultu. Evoluci kultu přeložil Michal Smolka.
Knihy lze zakoupit na www.metalgate-eshop.cz, kde jsou stále k dostání i předešlé publikace z dílny MetalGate. Řeč je například o trilogii Kniha kovu, která se zabývá historií českého metalu, biografii Necrococka pod názvem Dělníci kovu: Necrocock či biografiích kapel Forgotten Silence a Rotting Christ.
Knihy Black Metal: Evoluce kultu a Black Metal: Předehra ke kultu vydává MetalGate ve spolupráci s nakladatelstvími Cult Never Dies a Feral House.
Trailer ke knihám: https://youtu.be/S83C4bGvPAA
Ukázka z Evoluce kultu: https://metalgate.cz/cz/records/1421-ukazka-z-black-metal-evoluce-kultu
Ukázka z Předehry ke kultu: https://metalgate.cz/cz/records/1427-ukazka-z-black-metal-predehra-ke-kultu
Tlačová správa