Enslaved vydajú v októbri nové EP
6.8.2021
Nóri Enslaved tento rok nadviažu minuloročný album Utgard. 1. októbra vydajú štvorskladbové EP Caravans to the Outer Worlds.
Tracklist:
Caravans to the Outer Worlds
Intermezzo I: Lonnlig. Gudlig.
Ruun II – The Epitaph
Intermezzo II: The Navigator
Prvým singlom je skladba Caravans to the Outer Worlds:
Ivar Bjørnson uviedol:
,,Toto je príbeh, ktorý treba porozprávať a hudba, ktorú je potrebné počuť. Kto sme, aby sme si kládli otázky? Po Utgarde sa cesta vyčistila sama a my sme po nej išli. Minulosť, prítomnosť a budúcnosť sa spojili v tomto EP, ktoré pre nás znamená obrovský skok."
Linky:
http://enslaved.no/
https://www.facebook.com/enslaved/
https://www.instagram.com/enslavedofficial/
Zdroj: NUCLEAR BLAST – Arne Jamelle
Watain – zmluva s Nuclear Blast, príprava nového albumu
5.8.2021
Vydavateľstvo Nuclear Blast ohlásilo uzavretie zmluvy so známou švédskou black metalovou kapelou Watain. Tá momentálne nahráva nasledovníka ich posledného počinu Trident Wolf Eclipse. Termín jeho vydania je stanovený na jar 2022.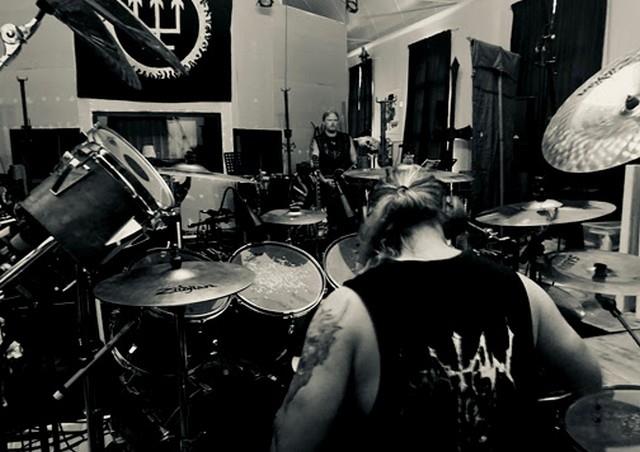 Linky:
http://www.templeofwatain.com/
http://www.facebook.com/watainofficial/
http://www.instagram.com/watainofficial/
Zdroj: NUCLEAR BLAST – Arne Jamelle
ALIA TEMPORA uvádí letní singl z Mexika
4.8.2021
Česká melodicmetalová kapela ALIA TEMPORA připravila pro své fanoušky řádně osvěžující letní video ke skladbě "Por Siempre". Nádherné scenérie v něm doplňuje duet zpěvačky Markie Morávkové s mexickým zpěvákem Mariem del Rio Escobedem.
Skladbu ALIA TEMPORA prezentuje ve španělské verzi nejen díky geografickému kontextu, ale také pro dokreslení mexických krás – starobylých staveb a průzračného moře.
"Po dlouhém a úzkostném období minulého roku se svět pomalu otevírá a my cítíme naději, kterou chceme fanouškům předat spolu s připomínkou toho, jaké to bylo dřív. Proto jsme naše singly 'Asking' a 'Por Siempre' oživili a doplnili o pozitivní a svěží letní nádech," uvádí sama kapela, která v Mexiku absolvovala v minulosti nejeden koncert.
"Videoklip k singlu 'Por Siempre' jsme natáčeli během našeho turné v Mexiku v pyramidovém komplexu Teotihuacan a na diamantové pláži v Acapulcu spolu s naším dlouholetým přítelem Mariem del Riem Escobedem, který je zároveň autorem španělského překladu textu 'Por Siempre' a naším hostujícím členem na cestách," dodává zpěvačka Markie Morávková.
Příběh písně vypráví o milostné dvojici, kterou spaluje vášeň, žárlivost, ale také pýcha. Vše směřuje k tragickému konci, který se ovšem nekoná, protože dvojici naplní dva podstatní, neviditelní andělé – čas a trpělivost. Odměnou jim je nalezená harmonie, vnitřní mír a zářná budoucnost.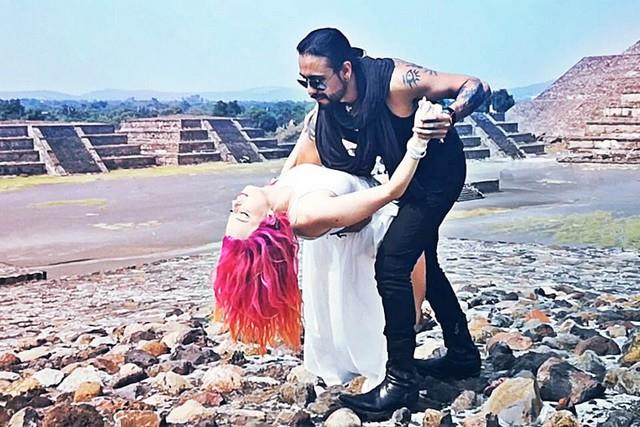 ALIA TEMPORA je EDM/melodic metalová kapela z Brna s velkou fanouškovskou základnou v západní Evropě a USA. Svou hudbou oslavuje jedinečnost každého člověka a potenciál, který se v každém z nás skrývá.
V současné době pilně pracuje na novém albu, které vyjde pod hlavičkou vydavatelství Smile Music.
Linky:
www.aliatempora.com
www.facebook.com/aliatemporaofficial
www.instagram.com/aliatemporaofficial
www.youtube.com/AliaTemporaOfficial
Zdroj: Smile Music Records
Členom kapely VOLUME jeden život nestačí
3.8.2021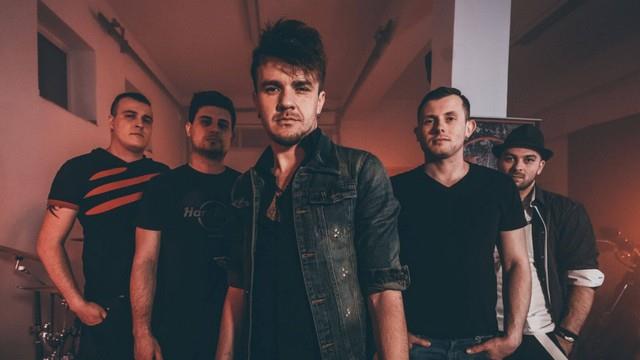 Dlho očakávaný, poctivo pripravený, kvalitný a nadupaný. Taký je nový album trenčianskej rockovej skupiny Volume, ktorý nesie názov Jeden život nestačí. Prípravy naň zabrali kapele dva roky, dizajn vytvoril maliar vystavujúci svoje diela po celom svete.
Pol roka príprav, rok nahrávania a pol roka postprodukcie. Tak by sa dalo stručne charakterizovať posledných 24 mesiacov v živote trenčianskej rockovej formácie Volume.
"Nechceli sme do sveta vypustiť nič neúplné či nič, s čím by sme neboli všetci na 100% spokojní. Myslím, že sa nám to podarilo a nový album spĺňa vizuálne i zvukovo všetky naše predstavy," neskrýva nadšenie Majo Krátky, frontman skupiny.
Gitarové melodické riffy, energické sóla, ale aj rockové balady tvoria unikátny celok, na ktorý sú členovia kapely Volume patrične hrdí.
Čerešničkou na torte je spolupráca s gitaristom Desmodu Rasťom Tomanom, a to v piesni Hľadaj so mnou. O vizuálnu stránku albumu sa postaral Mário Dohňan, umelec, ktorého diela môžete nájsť v galériách po celom svete.
"Svoj vlastný príbeh tak rozprávajú nielen texty, ale aj celkový "look" albumu," dodal Majo.
Skupina Volume prešla počas spomenutých dvoch rokov viacerými zmenami
"Na post sólového gitaristu nastúpil Mišo Koštialik, do produkčného tímu sa pridal Rasťo Getta a zmena nastala aj na mieste basového gitaristu. Spoločne tvoríme skutočne silný celok, ktorého cieľom je dokázať vám, že Jeden život nestačí," uzavrel Majo s tým, že o všetkých ďalších novinkách bude skupina včas informovať.
Linky:
http://www.volumeband.sk/index.php
https://www.facebook.com/volumetn/
http://bandzone.cz/volumetn
Zdroj: Volume