Sabaton odhalili detaily chystaného albumu
15.8.2021
Jedna z najpopulárnejších metalových kapiel súčasnosti, Švédi Sabaton, zverejnili názov a ďalšie podrobnosti pripravovanej platne. Album sa bude volať The War To End All Wars.
Kapela uviedla: ,,Takmer dve desaťročia spievame o historických bitkách z celého sveta. Uplynuli dva roky od vydania nášho posledného počinu The Great War, koncepčného albumu, ktorý rozpráva príbehy o prvej svetovej vojne. Od tej doby sme rozmýšľali o ďalšej kapitole nášho rozprávania príbehov. Bude to znova švédska história? Americká občianska vojna? Príbeh Napoleona alebo možno krížové výpravy?…"
Pokračujú: ,,Opäť sa zameriame na začiatok 20. storočia. Ponúkame vám vojnu, ktorá ukončila všetky vojny…"
Ako bude znieť chystaný album?
Joakim Brodén v najnovšom rozhovore pre kanadský The Metal Voice povedal: ,,Je to typický Sabaton. Vždy sme boli skôr evoluční. Sabaton nie je revolučná kapela. Na všetkých našich albumoch nájdete aj nejaké prekvapenie, ale nikdy to nie je úplná zmena…"
Čoskoro sa dozviete ďalšie info.
Poslednou nahrávkou kapely bol singel Kingdom Come (cover Manowar):
Linky:
http://www.sabaton.net/
https://www.facebook.com/sabaton/?fref=ts
https://www.youtube.com/channel/UCjQhd1APsd5NQhiVZV7GYzg
Zdroj: https://skr.sk/ap4dA
NorthTale – nová verzia Follow Me
13.8.2021
V auguste 2019 power metalisti NorthTale vydali úspešný debut Welcome To Paradise. Krátko nato nastali veľké zmeny v zostave. Odišiel spevák Christian Eriksson a nahradil ho Brazílčan Guilherme Hirose.
Dnešný deň kapela vydala singel, skladbu Follow Me, kde budete počuť Guilhermeho hlas.
Linky:
https://northtale.net/site/
https://www.facebook.com/NorthtaleOfficial/
https://www.instagram.com/northtaleofficial/
https://www.youtube.com/channel/UCU44-9mcogZgj5UGrf5bOKw
Zdroj: NUCLEAR BLAST Fabienne Zwicker
Kissin' Dynamite – ukážka z chystaného albumu
11.8.2021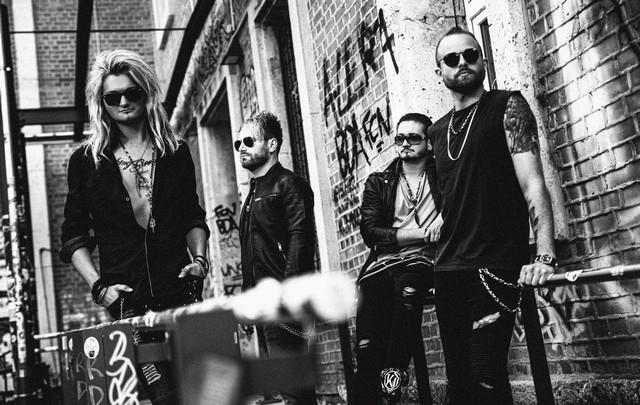 Nemeckí heavy metalisti Kissin' Dynamit vydajú 21. januára 2022 album Not The End Of The Road, debut pod vydavateľstvom Napalm Records.
Tracklist:
Not the End of the Road
What Goes Up
Only the Dead
Good Life
Yoko Ono
Coming Home
All for a Halleluja
No One Dies a Virgin
Gone for Good
Defeat It
Voodoo Spell
Scars
Predstavu o ňom si môžete spraviť z videoklipu k titulnej skladbe:
Linky:
https://www.kissin-dynamite.de/
https://www.facebook.com/Kissindynamiterocks/
https://www.instagram.com/kissin_dynamite/
Zdroj: Napalm Records, Foto: Holger Fichtner & Patrick Schneiderwind
Shadecrown – druhý singel z chystaného albumu
13.8.2021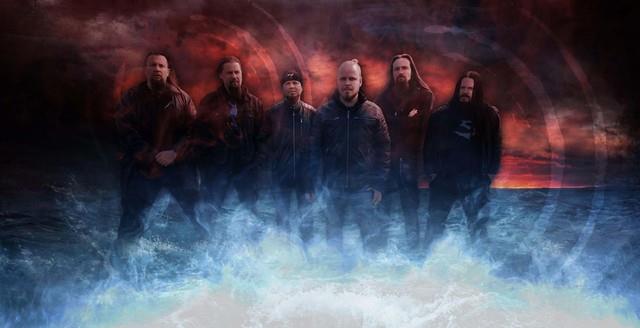 Fínski melodický death/doom metalisti Shadecrown 17. septembra potešia svojich fanúšikov novým albumom Solitarian.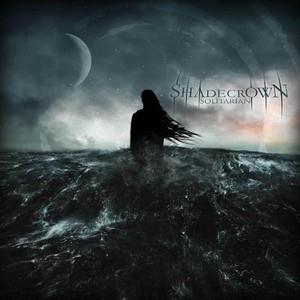 Tracklist:
The Awakening
Dark Heart Replica
Momentary Trails
Slivers
The Loss
Aeon's Still
Crestfallen
Solitarian
Druhým singlom je skladba Silvers:
Prvý singel:
The Awakening: https://youtu.be/FpR3vmJjRuk
Linky:
http://www.facebook.com/shadecrownband
http://www.twitter.com/Shadecrownband
https://spoti.fi/2Uoahu1
https://www.instagram.com/shadecrownband
https://shadecrown.bandcamp.com
Zdroj: Inverse Records, Foto: Susanna Ossi, Cover: Saku Tammelin