Momentálne najväčším problémom svetovej rock/metalovej scény je vírus COVID 19. Viacero hudobníkov absolvovalo očkovanie proti nemu, mnohí z nich sa podelili o svoju skúsenosť.
Medzi nimi boli aj títo
Legendárny spevák Iron Maiden – Bruce Dickinson nedávno oznámil, že aj on bol ,,COVID pozitívny". Jeden člen jeho domácnosti bol pozitívne testovaný na túto nákazu, Bruce začal pociťovať zimu a tak sa dal otestovať. A mal pozitívny výsledok.
 ,,Ach do prdele. Trochu som kýchal. Niekoľko dní som sa cítil omámený, trochu ako pri chrípke a to bolo všetko. Mám 63 rokov a nepochybujem, že ak by som nebol zaočkovaný, mal by som vážne problémy".
No zároveň uviedol, že od návštevníkov koncertov by sa nemalo vyžadovať očkovanie a označil to za osobnú voľbu.
Verí, že každý sa dá zaočkovať: ,,Osobne si myslím, že ľudia mali dať očkovať kvôli vlastnému zdraviu a nie len kvôli koncertom"
Youtube ukážka:
Linky:
http://www.ironmaiden.com/
https://www.facebook.com/ironmaiden
https://www.instagram.com/ironmaiden/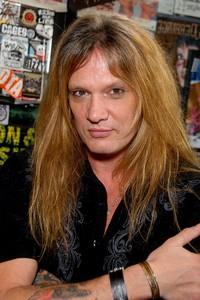 V relácii CNN – New Day povedal: ,,No vďaka Bohu za vakcíny. V marci som dostal dávku J&J [Johnson & Johnson]. Pokiaľ viem, bol som jeden z prvých ľudí. Som spevák a o COVIDE som počul, že útočí na pľúca. A spev je na pľúca dosť náročný…"
Taktiež uviedol: ,,Som veľmi zmätený z toho, ako bude vyzerať jeseň pokiaľ ide o zábavný priemysel. Nie som doktor. Ale bolo mi povedané, že budem 90 dni chránený.
Fanúšikom, ktorí odmietajú očkovanie odkázal: ,,Počúvajte vedu. Som veľmi unavený z toho, že sa na Twitteri hádam o tom, že dva plus dva sú štyri a obloha je modrá."
Youtube ukážka:
Linky:
http://www.sebastianbach.com/
https://www.facebook.com/sebastianbach
https://www.instagram.com/sebastianbach/
https://www.youtube.com/user/DAMNOCRACY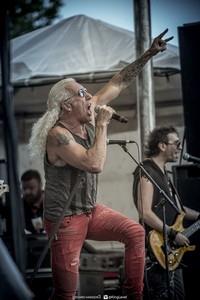 Známy Dee Snider na Twiteri uviedol, že správy o tom, že sa nakazil COVIDOM boli pravdivé. No keďže bol očkovaný, tak to rozdýchal bez väčších problémov
,,Pre všetkých, ktorí to čítajú, prekonal som COVID. Ale bol som úplne očkovaný, preto moje príznaky boli mierne" – odkázal fanúšikom.
Ďalej dodal: ,,Všetky príznaky zmizli od troch dni. Teraz sa cítim úplne dobre. Očkujte sa."
Youtube ukážka:
Linky:
https://www.deesnider.com/
https://www.facebook.com/facedeesnider/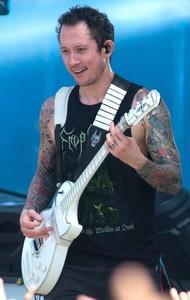 Aj spevák Trivium – Matt Heafy a jeho rodina dostali COVID. Podľa vlastných slov cítil iba niečo ako mierne prechladnutie.
No jeho otec, ktorý nebol očkovaný ma vážne príznaky. Zotavil sa, no ma problémy so srdcom, pečeňou.
O sebe povedal: ,,Našťastie, kvôli očkovaniu to prebieha ako mierne prechladnutie. Môj otec však ochorel bez vakcíny a asi 12 týždňov sa zotavuje s problémami so srdcom, pľúcami a pečeňou.
Youtube ukážka:
Linky:
https://www.trivium.org/
https://www.facebook.com/Trivium/
https://www.instagram.com/triviumband/
https://www.youtube.com/trivium/
Foto: Titulný obrázok – Chairman of the Joint Chiefs of Staff, CC BY 2.0, Wikimedia, 
Bruce Dickinson: adels, CC BY 2.0, Wikimedia; Sebastian Bach: Toglenn, CC BY-SA 3.0, Wikimedia; Dee Snider: Kinglevel, Edvard Hansson, CC BY-SA 4.0, Wikimedia, Matt Heafy: Selbymaym CC BY-SA 4.0, Wikimedia