Gus G. zverejnil tretí singel z chystaného sólo albumu
27.8.2021
Grécky gitarový virtuóz Gus G. je známy hlavne z kapely Firewind a samozrejme zo spolupráce s Ozzym Osbournom. No má za sebou aj niekoľko sólo počinov.
8. októbra vydá pod hlavičkou AFM Records ďalší, tentokrát inštrumentálny album Quantum Leap.
Podobne ako v prípade iných umelcov, nápady na skladby vznikali v súvislosti s celosvetovou pandémiou.
,,Ako umelec môžete v dnešnej dobe spraviť čokoľvek, čo sa vám páči a existuje na to publikum. Inštrumentálna hudba možno nie je veľmi predávaná, ale každý človek môže počúvať čokoľvek a ja nie som obmedzovaný…" – povedal.
,,Som gitarista, no nemám rád inštrumentálne gitarové albumy. Klasika je klasika, ale málokedy sa k ním dostanem, pretože po tretej skladbe vyzerajú ako nekonečné gitarové sólo, v ktorom znie všetko rovnako. Tomu som sa chcel na Quantum Leap vyhnúť a myslím, že sa to podarilo."  – ďalej dodal.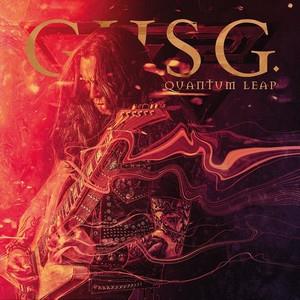 Tracklist:
CD1:
Into the Unknown
Exosphere
Quantum Leap
Chronesthesia
Enigma of Life
Judgement Day
Fierce
Demon Stomp
Night Driver
Not Forgotten
Force Majeure (feat. Vinnie Moore)
CD2:
Fearless
Mr. Manson
Letting Go
Cold Sweat
Force Majeure
Money for Nothing
Thrill of the Chase
Pozrite si videoklip k tretiemu singlu Enigma of Life:
Predošlé single:
Exosphere: https://youtu.be/KpxztOs4Nrg
Fierce: https://youtu.be/3p_FlovRU3Y
Linky:
https://www.gusgofficial.com/
https://www.facebook.com/officialgusg/
https://www.instagram.com/gusgofficial/
https://www.youtube.com/user/FireTV/
Zdroj: https://lnk.sk/wcl9
Moonspell – reedícia Darkness And Hope
27.8.2021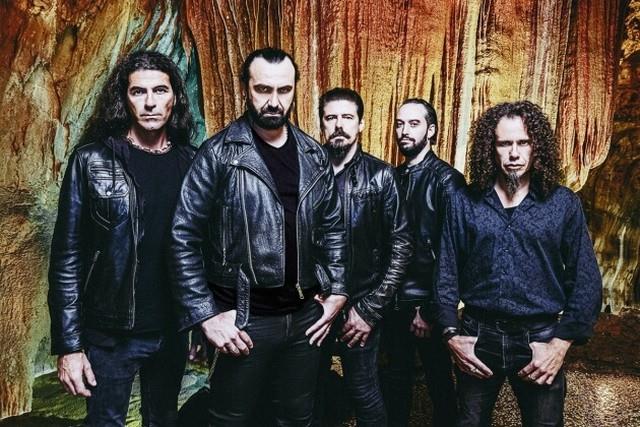 Kultový album portugalských Moonspeell – Darkness And Hope (2001, Century Media Records) tento rok oslávi dvadsiate výročie.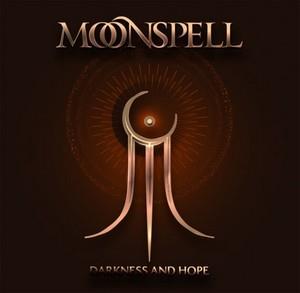 Tracklist:
Darkness and Hope
Firewalking
Nocturna
Heartshaped Abyss
Devilred
Ghostsong
Rapaces
Made of Storm
How We Became Fire
Than the Serpents in My Arms
Os Senhores da Guerra (Madredeus cover)
Ukážka:

Keďže bude čoskoro vypredaný, kapela pristúpila k jeho reedícii. 3. decembra t. r.. Celé to zastrešia Napalm Records.
Spomínaná reedícia bude obsahovať aj nejaké bonusy – covery od Ozzyho Osbournea Mr. Crowley, Love Will Tear Us Apart od Joy Division a MadreDeus – The Warlords v portugalčine (Os Senhores da Guerra).
Linky:
https://www.moonspell.rastilho.com/
https://www.facebook.com/moonspellband/
https://www.youtube.com/user/MoonspellYT
Zdroj: ALL NOIR – Mona Miluski, Foto: Rui Vasco
Sabaton – nový singel
25.8.2021
Okrem príprav na vydanie nového albumu, Švédi Sabaton sa venujú aj ďalším aktivitám. Najnovšie vydali nový singel pre hru World of Tanks.
V samotnom videoklipe budete môcť vidieť aj umelkyňu Tinu Guo, ktorá sa postarala o hru na čelo.
Linky:
http://www.sabaton.net/
https://www.facebook.com/sabaton/?fref=ts
https://www.youtube.com/channel/UCjQhd1APsd5NQhiVZV7GYzg
Zdroj: NUCLEAR BLAST – Leoni Dowidat
Volání fanoušků vyslyšeno! Blackmetaloví NĀV vydávají úspěšné album Arcizlo na vinylu
23.8.2021
Debut Smrtci měl výbornou odezvu. Druhé album Arcizlo z roku 2020 pak potvrdilo, že na blackmetalové scéně řádí další velmi zajímavá kapela, která se rychle dere mezi tuzemskou elitu. Nahrávku nyní vydávají jihočeští NĀV také na vinylu!
"Vinyl je nejspíš nejklasičtější formát, zároveň je ale těžké dosáhnout na jeho výrobu. Obě alba jsme proto vydali na kazetách a doufali, že třeba později někdo projeví zájem o vydání LP," líčí kytarista a zpěvák Ivarg.
"Prvním impulsem pro LP edici Arcizla byl Balda z The Barakos, který nám řekl, že by část vydání zainvestoval.
Slovo dalo slovo, přičemž jsme brzy na to oslovili i MetalGate a Naše desky. Obě vydavatelství souhlasila, že do toho půjdou také. Domluva všech stran byla bez komplikací, je radost s nimi spolupracovat."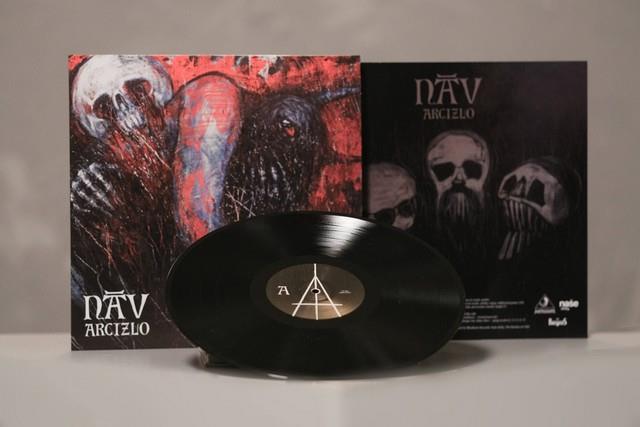 Z výše uvedeného vyplývá, že vinylové verzi na svět pomohly hned tři spolupracující labely: MetalGate, Naše desky a The Barakos.
"Vzhledem ke kvalitám Arcizla bylo jen otázkou času, kdy se tento titul, který fyzicky vyšel pouze na MC, dočká další inkarnace. Album posbíralo pochvalné kritiky široko daleko a jednoznačně potvrdilo, že se NĀV na pouhých dvou deskách podařilo dostat mezi to nejlepší, co český black metal momentálně nabízí," říká Ondřej Šmejkal z labelu MetalGate.
Že nahrávka měla vynikající odezvu, potvrzuje i Ivarg: "Slyšel jsem a četl jen samou chválu, což nám dělá velkou radost. I čtvrté místo v anketě Břitva ve svém žánru potěšilo. Hudba sice není sport, ale jako ocenění naší práce to opravdu zahřeje."
Album bylo natočeno během roku 2020 v Low Resolution Studio v Jindřichově Hradci, a to v sestavě Ivarg, Hrom a Herm. MC vyšlo 13. září 2020. LP verze tak následuje takřka po roce.
Vinyl je k dostání ve dvou barevných vydáních (černá a oxblood červená). Pod grafikou je podepsán Ivarg a autorkou výtvarných motivů je Kera Uno.
Tracklist Arcizla je následující: March Towards the Dying Sun, False Messiah, Shadow of Man, Hang the Saints, Fallen, Lost Kingdom, The Enabler, Gaia, Looking into Abyss, Pick Your Poison
Stream celé desky: https://www.youtube.com/watch?v=iCQf1WjgYsE
Tlačová správa