Exodus zverejnili tretí singel z chystaného albumu
15.10.2021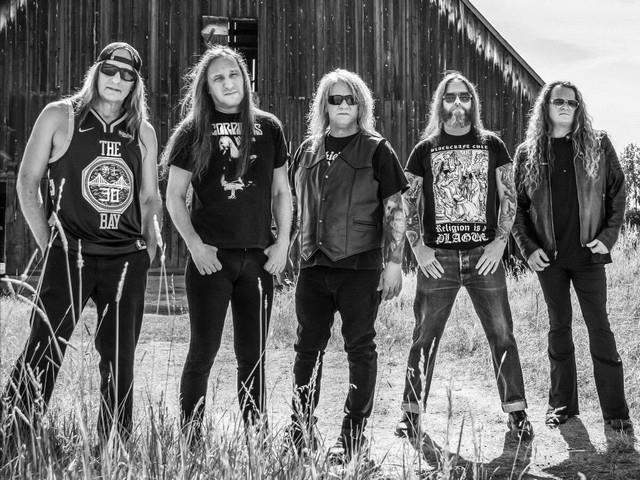 Majstri thrash metalu, americkí Exodus, 19. novembra potešia svojich fanúšikov novým albumom Persona Non Grata.
Témou skladieb bude znechutenie zo súčasnej modernej spoločnosti. Nahrávaný bol v dome Toma Huntinga (bicie), ktorý je umiestnený v horách.
Cover vytvoril švédsky umelec Par Olofsson.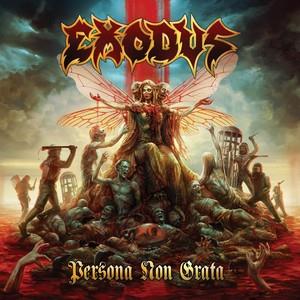 Tracklist:
Persona Non Grata
R.E.M.F
Slipping Into Madness
Elitist
Prescribing Horror
The Beatings Will Continue (Until Morale Improves)
The Years Of Death And Dying
Clickbait
Cosa Del Pantano
Lunatic-Liar-Lord
The Fires Of Division
Antiseed
Tretím singlom je skladba The Years of Death and Dying:
Tom Hunting povedal: ,,The Years Of Death And Dying začína ako báseň z pohľadu smrti ako mysliacej entity, ktorá vždy sledovala a hľadala slabosť aby si mohla prísť pre ľudí. Príbeh Grim Reaper. Stratili sme legendy: Bowie, Cash, Petty, Prince, Frey…  Zoznam pokračuje ďalej a ďalej. Potom sme začali strácať rodinných príslušníkov a priateľov z našej blízkosti…"
Predošle single:
Clickbait: https://youtu.be/A0TuqQo_wGI
The Beatings Will Continue (Until Morale Improves): https://youtu.be/lJlXDRNOEdo
Linky:
http://www.exodusattack.com
https://www.facebook.com/exodusattack/
https://www.instagram.com/exodusbandofficial/
https://www.youtube.com/c/exodusattack
Zdroj: NUCLEAR BLAST Arne Jamelle
The Unity – live album
14.10.2021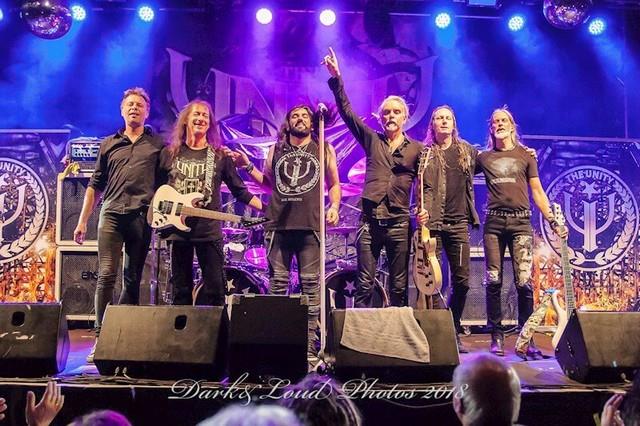 Aj The Unity, kapela okolo Henja Richtera (Gamma Ray) a Michaela Ehrého (Gamma Ray, Primal Fear) , reagovala na súčasnú, bohužiaľ stále prebiehajúcu pandémiu. 12. novembra vydajú live album – The Devil You Know – Live.
,,Fanúšikom bola na dlhé mesiace odoprená najdôležitejšia vec na svete – koncerty. Preto sme sa rozhodli im dať The Unity na živo" – hovorí Michael Erhé.
Samotný album bol nahraný v rokoch 2017 a 2020 počas turné po Nemecku a ďalších krajinách (napr. aj Česká republika – Masters of Rock).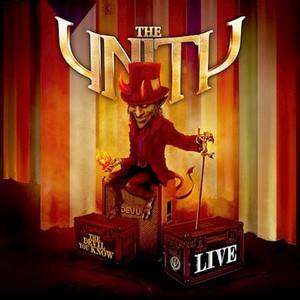 Tracklist:
Revenge
Last Betrayal
No Hero
No More Lies
Welcome Home
Firesign
The Storm
We Don´t Need Them Here
The Willow Tree
You Got Me Wrong
Close To Crazy
Never Forget
Ilustračné video:
Linky:
https://www.unity-rocks.com/
https://www.facebook.com/unityrocksofficial/?fref=ts
Zdroj: SPV
Equilibrium – špeciálny videoklip
12.10.2021
Nemeckí folk/metalisti Equilibrium v roku 2005 vypustili do sveta skvelý debutový album Fratyr. Od vtedy prešli dlhú cestu.
Ich druhý, bohužiaľ už vypredaný album Sagas bude 12. novembra znovuvydaný na vinyle.
Okrem toho, nedávno si pozvali množstvo hostí (hudobníkov, priateľov, youtuberov) a spolu natočili špeciálny videoklip k skladbe Me zo spomínaného debutového albumu.
Celé to dostalo názov Met (20 Years Later).
Linky:
https://equilibrium-metal.net/en/
https://www.facebook.com/equilibrium
www.nuclearblast.de/equilibrium
Zdroj: NUCLEAR BLAST Leoni Dowidat
Infected Rain – prvý singel z chystaného albumu
13.10.2021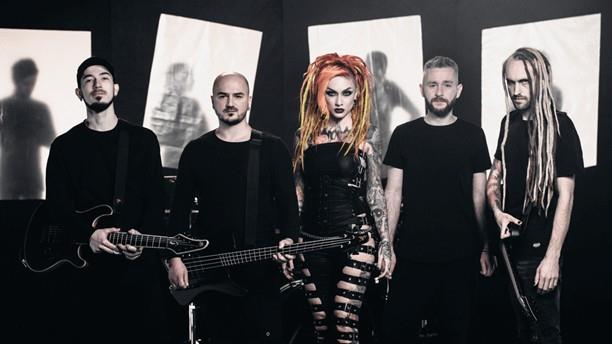 Nástupca posledného albumu moldavských Infected Rain – Endorphin (2019) uzrie svetlo sveta 7. januára 2022.
Jeho názov bude Postmortem Pt. 1.
Tracklist:
Postmortem Pt. 1
Fighter
Longing
Goodbye
The Realm of Chaos feat. Heidi Shepherd (Butcher Babies)
Everlasting Lethargy
These Walls
Showers
November
Never the Same
Nine, Ten
Postmortem Pt. 2
O tom, že bude skutočne stať zato sa môžete presvedčiť pozretím videa k titulnej skladbe – prvému singlu:
Linky:
https://www.infectedrain.com
https://www.facebook.com/infectedrain
https://www.instagram.com/infectedrainofficial
Zdroj: Napalm Records, Foto: Victoria Wonka