SABATON unleash new single "Soldier Of Heaven"!
7. January 2022
Between the several battlegrounds of WWI, there was no scene as hostile as the feared alpine front that involved a series of battles at the border between Austria-Hungary and Italy. High above in the alps, men would fight in the most extreme conditions to protect the borders.
Today, these fights are infamously known as the so-called "White War", where many soldiers froze to death or were buried by dangerous avalanches. Their dead bodies remain under the snow until today.
This day, Swedish metal war chroniclers SABATON open the history books again to present their new single "Soldier Of Heaven", giving that overlooked chapter of WWI a voice, a tune and an impressive music video featuring both breathtaking special effects and the fatal beauty of this battlefield.
Bassist Pär Sundström states about the song:
"We already released the Christmas Truce and here comes another song which shows the diversity of the new album. In the early listening sessions of the new album this one was noted among most people as a top song and we know that this will be a powerful sing-a-long anthem on future concerts. So study the lyrics, get your ass to a show and make sure you kill corona in the process!"
Following the unique signature style of SABATON, "Soldier Of Heaven" once again is a catchy headbang anthem that persistently sticks into your head. The song is now available to stream on all digital music platforms.
"Soldier Of Heaven" foreshadows the tenth masterpiece of SABATON, "The War To End All Wars", that will be released on March 4th, 2022 via Nuclear Blast Records. Once again, SABATON will dive deep into the atrocities, miracles and happenings around WWI and take the listener to an emotional and exciting ride of 11 tracks.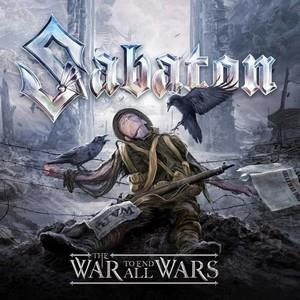 Tracklist:
Sarajevo
Stormtroopers
Dreadnought
The Unkillable Soldier
Soldier of Heaven
Hellfighters
Race to the Sea
Lady of the Dark
The Valley of Death
Christmas Truce
Versailles
The first signle:
Christmas Truce: https://youtu.be/HPdHkHslFIU
Links:
http://www.sabaton.net/
https://www.facebook.com/sabaton/?fref=ts
https://www.instagram.com/sabatonofficial/
https://www.youtube.com/channel/UCjQhd1APsd5NQhiVZV7GYzg
Source of Information: NUCLEAR BLAST – Leoni Dowidat
DARK FUNERAL present new single and video "Let The Devil In"
7. January 2022
Today Swedish black metal pioneers DARK FUNERAL present the first single and video "Let The Devil In", taken off their upcoming full-length album "We Are The Apocalypse", which will be released on March 18th, 2022 via Century Media Records.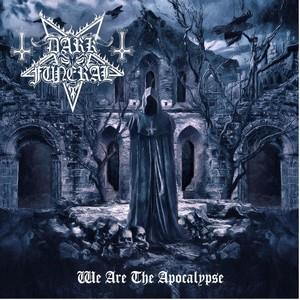 Tracklist:
Nightfall
Let The Devil In
When Our Vengeance Is Done
Nosferatu
When I'm Gone
Beyond The Grave
A Beast To Praise
Leviathan
We Are The Apocalypse
The unforgiving darkness of this brand-new track perfectly fits the gory and sinister atmosphere of the video – filmed, directed and edited by Grupa13 – giving a good foretaste of what you can expect from "We Are The Apocalypse".
Guitarist and band founder Lord Ahriman states
"It is with great pleasure that we can hereby offer you a first taste of our upcoming album 'We Are The Apocalypse' with the track 'Let The Devil In'. It may be a slightly different song from us, but it still holds the true darkness and spirit that is Dark Funeral. It was obvious to all of us that this would be the song that we set the bar with and premiere first. The song also comes with a video, which we recorded in Wroclaw, Poland together with Grupa13. It really was a great pleasure to work with such a professional team. The result is outstanding and fits this completely dark story that is 'Let The Devil In' very well."
Ahriman further adds
"To me, 'Let The Devil In' comes in as a proof of the great deeds you can achieve when you turn to your innermost darkness and in harmony become one with your inner devil. ENJOY the darkness!"
Links:
https://www.darkfuneral.se
https://www.facebook.com/darkfuneral
https://www.instagram.com/darkfuneralofficial
https://www.youtube.com/darkfuneral
Source of Information: News | HEAD OF PR, Photo: Bartosz Szydlowski
TYGERS OF PAN TANG release new EP "A New Heartbeat" in February
6. January 2022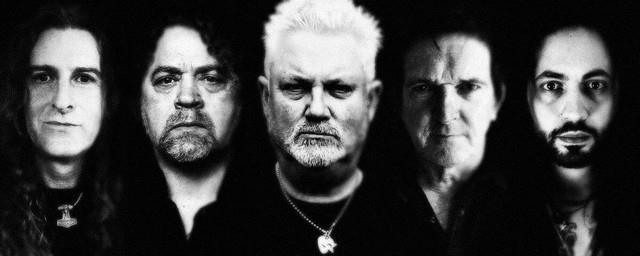 What did the Tygers do when the world was locked down? Well, quite a lot as it happens. For a start a new guitarist, Francesco Marras, and a new bass player, Huw Holding were recruited.
They were also proud to collect a music industry award from Hard Rock Hell as winners in the NWOBHM section. And … if that wasn't enough, they have written and demoed their next album and produced a new four track E.P.
The E.P. features two rerecorded tracks from their first album "Wild Cat" plus two new tracks. "Fireclown" and "Killers" from "Wild Cat" now firmly bear Francesco's musical stamp and new tracks "A New Heartbeat" and "Red Mist" demonstrate what might be expected from the next Tygers album – the Tygers signature sound of heavy as hell riffs, finger knotting solos and Jack Meille's vocals extraordinaire. The mix was executed by Marco Angioni at Angioni Studios and, as with all recent Tygers releases, the mastering was completed by Harry Hess.
The release comes initially as a digipak CD on February 25th. For now, it will only be available in physical form from the Tygers website and directly from their record company Mighty Music/Target Group starting this Friday, January 7th, 2022. A vinyl version will follow.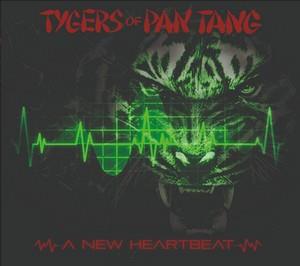 Tracklist:
A New Heartbeat
Red Mist
Fireclown
Killers
Youtbe teaser:
Robb Weir commented
"Fireclown" and "Killers" are much neglected Tygers gems. They are rarely played live but often requested so we thought it would be interesting to hear a modern take on them. Visiting the past brings back so many memories for us and, I'm guessing, for Tygers followers". Jack Meille added: "Lockdown may have prevented us from playing live but it couldn't curtail the creative spirt that has resulted in the creation of "A New Heartbeat" and "Red Mist" for this single".
Lineup:
Robb Weir: guitar
Francesco Marras: guitar
Jack Meille: vocals
Gav Grey: bass (on the EP)
Huw Holding: bass
Craig Ellis: drums
Links:
https://www.tygersofpantang.com/
https://www.facebook.com/tygersofpantangofficial/
https://www.instagram.com/tygers_of_pan_tang/
Source of Information: Mighty Music
VOIVOD launch new digital single "Paranormalium" & lyric-video off new album "Synchro Anarchy"!
5. January 2022
Canadian progressive sci-fi metal innovators VOIVOD continue the promotional campaign for their upcoming studio album "Synchro Anarchy", out worldwide on February 11th, 2022 via Century Media Records.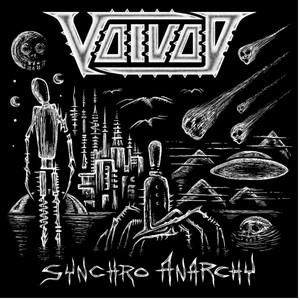 Tracklist.
Paranormalium
Synchro Anarchy
Planet Eaters
Mind Clock
Sleeves Off
Holographic Thinking
The World Today
Quest For Nothing
Memory Failure
This day, a second single off "Synchro Anarchy" is being released, so go check out the album's opening track "Paranormalium" in a lyric video created by Cloud Music Typography.
VOIVOD

 guitarist Daniel "Chewy" Mongrain checked in with the following comment about the song: 
""Paranormalium" opens with the very last guitar melody you hear on The Wake's last song "Sonic Mycelium", in the fade out of the string quartet. We wanted both entities or dimensions to connect through music as 2 parallel worlds can connect through distorted space-time, black holes, vibrations, spirituality or anything else.
"Paranormalium" is the name Denis "Snake" Bélanger came up with while writing the lyrics, trying to gather all of these concepts in one imaginary particle called "Paranormalium". Depending on your individual perception or any influential inner or external event, makes oneself see or not see, be part of or not be part of, someone else's reality OR even being stuck between many different dimensions as it is all connected in some ways through "Paranormalium".
It's one of the most complex, twisted and heavy songs on the album with many different landscapes. The melody comes back many times during the song in different forms, as reality can be consisted of the same material taking on different aspects. In the end, are we really living in the reality we think we're in???"
The first single:
Planet Eaters: https://youtu.be/lvHjNcjMqvU
Links:
http://www.voivod.com/en/news
https://www.facebook.com/Voivod
Source of Information: Century Media Records