U.D.O. unveil lyric video for digital Forever Free single from new studio album Touchdown
23. July 2023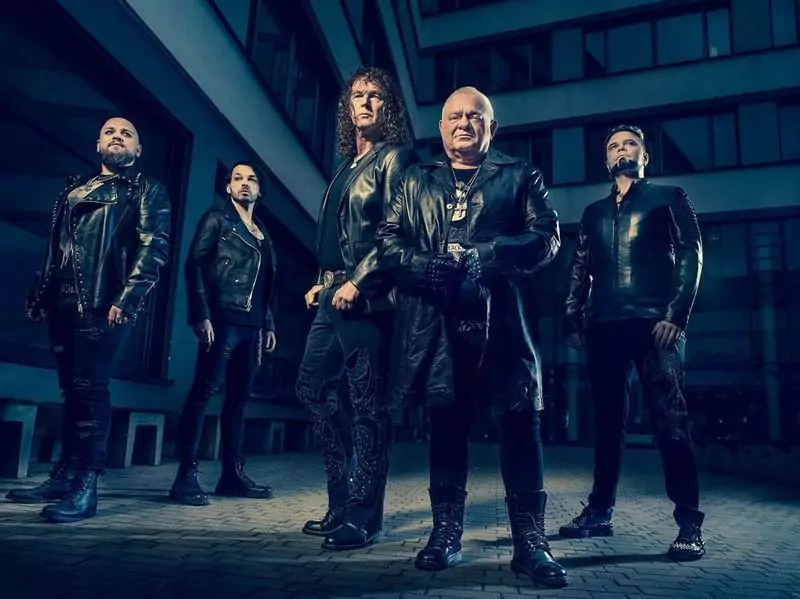 Heavy metal quintet U.D.O. — fronted by legendary singer Udo Dirkschneider and officially  completed by former ACCEPT bassist Peter Baltes in April — recently announced their new studio album entitled »Touchdown,« due out on August 25, 2023 via Atomic Fire Records. It features 13 tracks which cement the fact that the group surely belongs to the all-star team of the scene.
Crafted with producer and mixing engineer Martin "Mattes" Pfeiffer at Redhead Studio (Wilhelmshaven, Germany), »Touchdown« was mastered by Stefan Kaufmann at ROXX Studio (Solingen, Germany). The record includes a guest appearance by violinist Stefan Pintev on the closing track, and bass tracks were recorded by new member Baltes. Artwork was provided by Martin Häusler who was also responsible for shooting band photos in support of the new album campaign.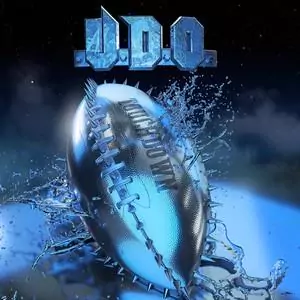 Tracklist:
Isolation Man
The Flood
The Double Dealer's Club
Fight For The Right
Forever Free
Punchline
Sad Man's Show
The Betrayer
Heroes Of Freedom
Better Start To Run
The Battle Understood
Living Hell
Touchdown
With the digital 'Forever Free' single from their upcoming offering, U.D.O. sound the first attack, supported by a lyric video which can be watched via the link below.
Drummer Sven Dirkschneider explains the meaning behind the song: 
' Forever Free' is supposed to make people not simply believe facts they hear or get shown, for example by media, but to think individually. Of course, we don't mean that one should question everything. The song shall just express that it's better to create own opinions about conflicts and other topics one stands for, even when they're wrong sometimes, than to follow the mass blindly. It's a musical tribute to our privilege of living in a free world as we luckily can."
Linky:
http://www.udo-online.com/
https://www.facebook.com/udoonline/
https://www.instagram.com/u.d.o._official/
https://www.youtube.com/user/UDOtubetv
Source of Information: Barbara Francone – Atomic Fire Records
Doro Conqueress – Forever Strong and Proud DORO Pesch presents new masterpiece!
23. July 2023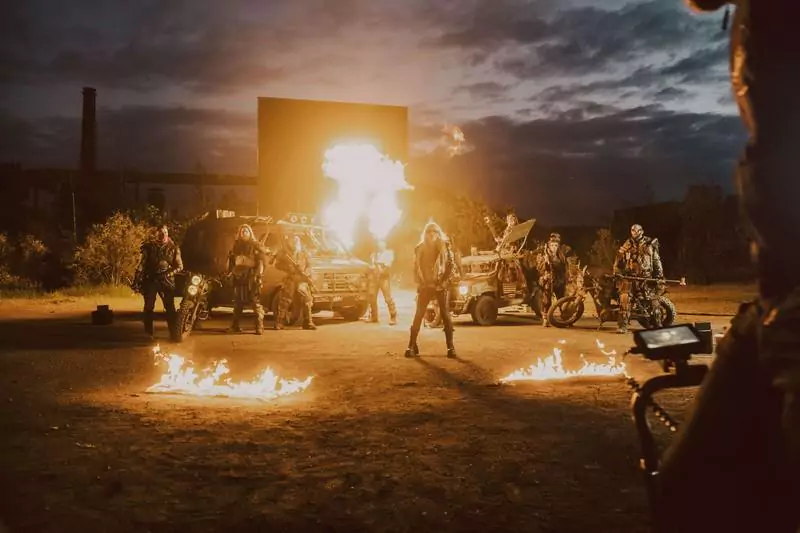 On 27.10.2023, the 19-song masterpiece Conqueress – Forever Strong And Proud will be released worldwide via Nuclear Blast.
Conqueress – Forever Strong And Proud is a phenomenal album and the result of intensive, hard work that took the incomparable singer and songwriter back to the studios of Miami, New York and Hamburg, among others. The album impressively confirms that DORO is at the height of her creative powers.
To kick off the album release, the metal icon has released 'Time For Justice', a fiery first single that immediately thrills with its powerful, wild vibe and is presented with a terrific "Mad Max"-style video.
Tracklist:
Children of the Dawn
Fire in the Sky
Living after midnight
All for you
Lean mean rock machine
I will prevail
Bond unending
Time for justice
Fels in der brandung
Love breaks chains
Drive me wild
Rise
Best in me
Heavenly creatures
Total eclipse of the Heart
For the big 40th Throne anniversary, the Metal Queen also invites you to two mega concerts: on 2.8. to a big headlining show in Wacken, on 28.10. to the anniversary show in Düsseldorf and to many other worldwide festivals.
Linky:
http://www.doro.de/
https://www.facebook.com/DoroPeschOfficial/
https://www.instagram.com/dorometalqueen/
https://open.spotify.com/artist/5GLeyUhj8B8f5pJxqZllKl
https://soundcloud.com/doro-official
Source of Information: NUCLEAR BLAST – Silke Yli-Sirniö, Photo: Merlin Morzeck
Portuguese Metallers Brain for the Masses release music video for their first single "Bleak"
21. July 2023
Portuguese Metal act Brain for the Masses are premiering the music video for their track "Bleak", the first single out of their independent debut "Monachopsis", released November 23 2022 in physical and digital formats.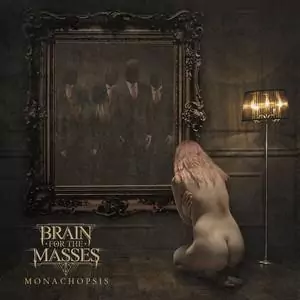 Tracklist:
Bleak
Retribution
Seclusion
To Be Alike
Stay Afloat
The opening track of the record, "Bleak" is a relentless, fast tempo song with brutal guitar riffs, atmospheric keyboards and wailing screams. An aggressive and claustrophobic track about emotional malaise and sorrow that represents the heavier side of Brain for the Masses into what is arguably the darkest song in "Monachopsis".
 The band comments on the video: 
"Laid upon you is the first glance at what we are about to set free. A shout, a loud one at that, from the depths of the unspoken. A suppressed silence that, once approached, presented nothing but noise."
Linky:
https://www.brainforthemasses.com/
https://www.facebook.com/brainforthemasses
https://www.instagram.com/brain_for_the_masses/
https://brainforthemasses.bandcamp.com/album/monachopsis
https://www.youtube.com/channel/UCc3NymQwve57MzSY36opSUQ/videos
Source of Information: Brain For The Masses Band, João Fitas
Thrash Metal Legends EXODUS Sign Worldwide Contract with Napalm Records
20. July 2023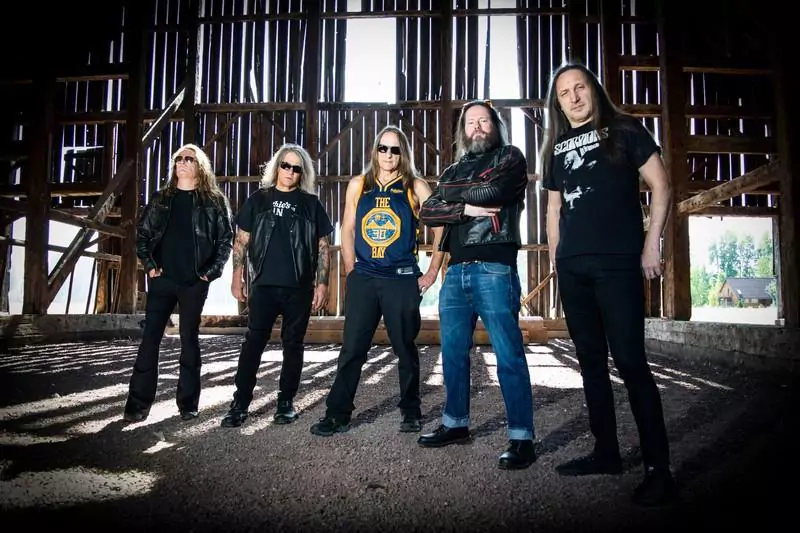 American thrash metal legends and genre originators EXODUS are thrilled to announce that they have officially signed a worldwide contract with Austrian rock and metal empire Napalm Records!
Recently commanding the metal world with their 11th studio album, Persona Non Grata (2021) – which debuted in the USA at #1 on the Current Hard Music Albums chart, #9 on the Billboard 200 with Hard Rock Genre chart and #20 on the Current Album Sales chart, among others – EXODUS' reign began over 40 years ago in 1979.
Hailing since as one of the premier metal legends originating from the potent San Francisco Bay Area thrash scene, the latest decade saw the return of celebrated, then-former vocalist Steve "Zetro" Souza to the fold. Together with longstanding members Gary Holt on guitar, Tom Hunting on drums, Lee Altus on guitar and Jack Gibson on bass, EXODUS have seen increasing international response and success in their most recent era, and now, join with Napalm Records for their exciting next phase!
EXODUS guitarist Gary Holt says:
"EXODUS are extremely excited to announce that we are joining the family at Napalm Records! It's time for a new chapter for the band, and we are stoked to be joining the label and are starting to put our foot on the gas and get ourselves prepared for the next record! They convinced us with their passion and love for the band, and where we will be going in the future, we couldn't say no. It's time to push even further and not only continue to run right over people with our brand of thrash, it's time to increase the body count! Here's to new beginnings with Napalm Records!"
Thomas Caser, CEO, Napalm Records adds:
"We are proud to announce this signing of one of the most influential metal bands in the world – one that has proven to always deliver the highest quality throughout the decades of their career. We cannot wait to start the work and on the road together! Welcome to the Napalm family – EXODUS!"
Stay tuned for more EXODUS news coming soon!
Linky:
http://www.exodusattack.com
https://www.facebook.com/exodusattack/
https://www.instagram.com/exodusbandofficial/
https://www.youtube.com/c/exodusattack
Source of Information: Napalm Records Press, Photo: Tayva Martinez