KK

'S 

PRIEST

, Featuring Former Judas 

Priest

 Members K.K. Downing and Tim "Ripper" Owens, Announces New Album Details
30. June 2023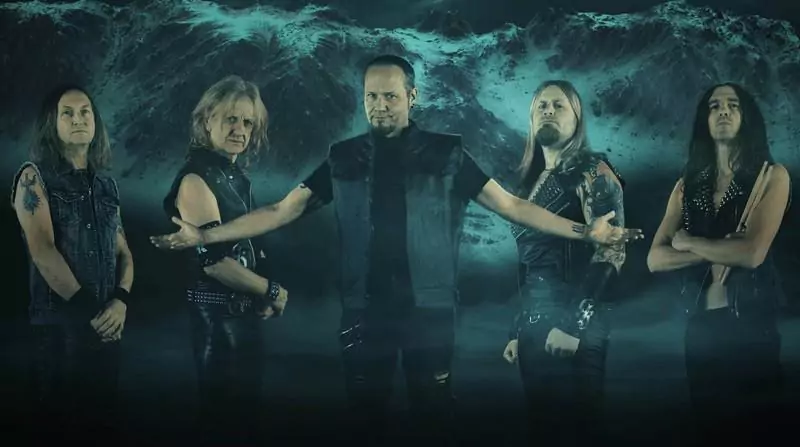 On the blazing heels of their highly-lauded 2021 debut album, Sermons Of The Sinner – which debuted within the Top 20 on charts in the United States, the UK, Germany, Sweden, Finland and more – KK'S PRIEST return to sin again with their savage sophomore offering, The Sinner Rides Again, out September 29, 2023 via their new label home, Austrian rock and metal empire Napalm Records.
With The Sinner Rides Again, the powerhouse heavy metal amalgamation of iconic Judas Priest alum and GRAMMY Award winning/nominated musicians K.K. Downing (guitar) and Tim "Ripper" Owens (vocals), along with A.J. Mills (guitar), Tony Newton (bass) and Sean Elg (drums), double down on the ripping melodic force of their debut – which Metal Hammer UK dubbed "hugely enjoyable" and Metal Injection cited as boasting "catchy hooks and plenty of guitar wizardry". The Sinner Rides Again wields nine tracks of pure hellfire, produced and written by Downing and mixed/mastered by Jacob Hansen.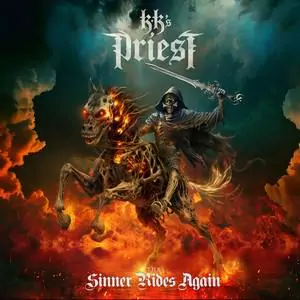 Tracklist:
Sons Of The Sentinel
Strike Of The Viper
Reap The Whirlwind
One More Shot At Glory
Hymn 66
The Sinner Rides Again
Keeper Of The Graves
Pledge Your Souls
Wash Away Your Sins
This day, fans can experience an early taste of The Sinner Rides Again via the blistering first single "One More Shot At Glory". The track evokes a high-stakes battle with heroic chants and double bass, setting the stage for a spine-tingling guitar solo! The track is accompanied by an intense, high quality music video.
K.K. Downing says about The Sinner Rides Again:
"To continue the legacy of the traditional rock and metal that I have been so fortunate to be a part of for over 50 years, this latest album, The Sinner Rides Again, has been created to take the listener on a journey that is both real and fictional with its characters, although sometimes ambiguous. These songs allow the imaginations of all fans of this wonderful genre of music to escape reality and join with us to continue our heavy metal experience into the future."
Downing adds regarding the band's signing with Napalm Records:
"With a brand new record that needed placement with a great record label, we discussed the labels we liked, and Napalm Records was one of those companies. It's fair to say that Napalm is a leader in the heavy metal genre and has been for a long time now. They have a fantastic roster of both established and new bands and artists that are a force to be reckoned with. So it's a roster of some of the top and leading metal bands in the world today, and for the foreseeable future. I am pleased to say that we are excited about partnering with Napalm Records and we look forward to working together."
Sebastian Muench, Senior A&R, Napalm Records adds:
"K.K. Downing has created, with the sophomore album The Sinner Rides Again, an absolutely brilliant heavy metal masterpiece – one, I believe, that will stand the test of time and will be listened to by metal fans around the world for many, many years. K.K. Downing is a genius and Tim "Ripper" Owens' vocals are simply mesmerizing! Napalm Records is absolutely proud to help continue to build this legacy."
Links:
https://www.kkspriest.com/
https://www.facebook.com/KKsPriest/
https://www.instagram.com/kkspriest/
https://www.youtube.com/channel/UCeG76Mc8GkqHa0YGbpkQCgw
Source of Information: Napalm Records Press, Photo: Mind Art Visual
Symphonic Metal Band SERENITY Unleash New Standalone Single, "Ritter, Tod und Teufel (Knightfall)" & Official Music Video
29. June 2023
Austrian symphonic metal force SERENITY have released their new single, "Ritter, Tod und Teufel (Knightfall)", featuring the band's first interweaving of German lyrics into their music! The standalone single follows their previous studio album, The Last Knight (2020), which landed at #25 on the German album charts, and the band's stunning 2022 live release, MEMORIA. SERENITY's most iconic hits, such as "Wings of Madness" and "The Chevalier", have gathered over three million views on YouTube.
After welcoming Marco Pastorino as additional guitarist and backing vocalist, the band is currently in the studio working on their newest opus. The powerful new track, "Ritter, Tod und Teufel (Knightfall)", is a first glimpse of what can be expected and showcases the band's signature blend of orchestral arrangements, heavy guitar riffs and soaring vocals, which are underlined by a captivating official music video.
SERENITY on "Ritter, Tod und Teufel (Knightfall)":
"We are overjoyed to finally return with our new single – a thunderous display of our existence. It's just the beginning, offering a glimpse of what we are currently working on. We've poured our creative energy into crafting an immersive musical journey that transports you to another time and dimension leading to a renowned painter from the Late Middle Ages. We can't wait to share this new era of Serenity with you. Get ready for a captivating experience filled with emotions, epic melodies, and bombastic sounds!"
Links:
http://www.serenity-band.com/
https://www.facebook.com/serenityaustria
https://www.youtube.com/user/SERENITYAUSTRIA
Source of Information: Napalm Records Press
DragonForce Frontman MARC HUDSON Signs to Napalm Records and Announces First Solo Album, Starbound Stories, out August 25, 2023
28. June 2023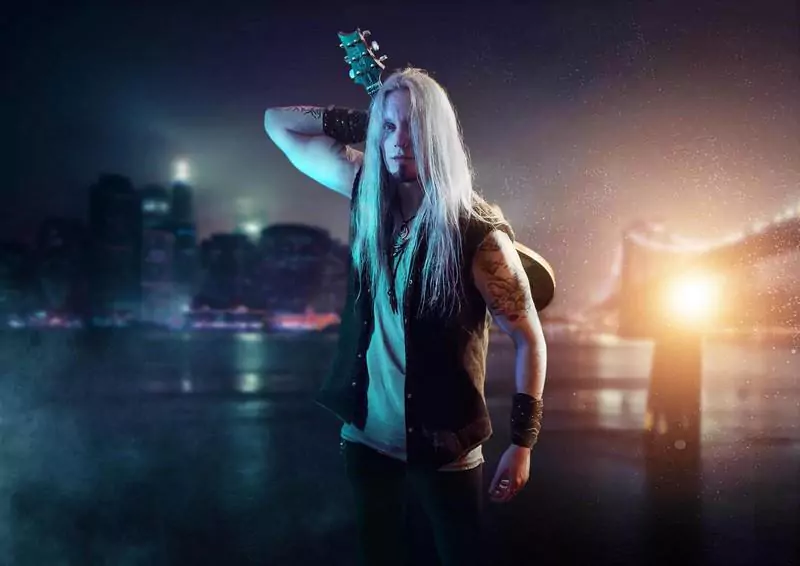 Napalm Records is more than proud to welcome DragonForce frontman MARC HUDSON to its growing roster, who has just signed a worldwide contract with the premier rock and metal empire. Along with the signing and after 12 years with DragonForce, MARC HUDSON presents his first solo album, entitled Starbound Stories, set for release on August 25, 2023!
Starbound Stories is a sparkling, anime-inspired power metal ride, heavily influenced by both Japanese music and video game soundtracks, and featuring a horde of notable guests.
MARC HUDSON adds:  
"It is with great pride that I can finally announce my signing to Napalm Records. I'm very grateful for the label's belief in me as a solo artist and can't wait to have Napalm on my side to show Starbound Stories to the world!"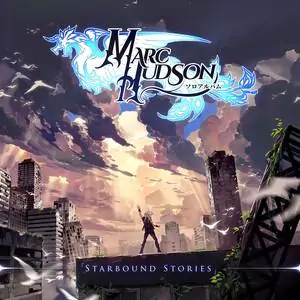 Tracklsit:
As the Twilight met the Sea
Freedom Heart
Dracula X!
Stars
The Siren
Astralive
Swansong
Call of the Martyrs
Starbound Stories
One more sight of the sun with You
This day, MARC HUDSON's brand new single, "Astralive", marks the start of an exciting new chapter and serves as a first taste of his upcoming solo debut, accompanied by an official music video. "Astralive" lures with an undeniably catchy chorus whilst also featuring fast drum patterns, spellbinding guitarwork and keys, and skillful power metal vocals that reach for the skies.
Links:
https://www.facebook.com/marchudsonofficial/
https://www.instagram.com/omgitsmarclol/
https://twitter.com/marchudson/
Source of Information: Napalm Records Press, Photo: Oliver Lloyd Design
Death Metal Unit CRYPTA Reveals Furious New Single, "Trial of Traitors" + Official Music Video 
27. June 2023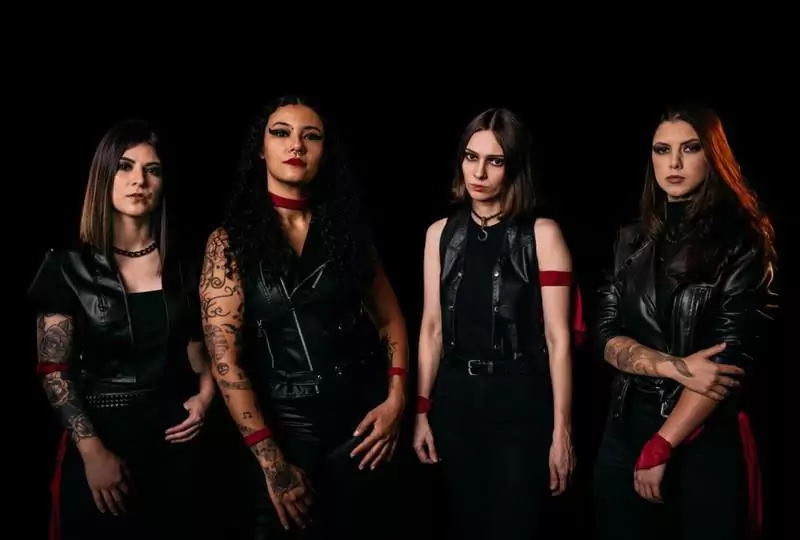 Brazilian death metal band CRYPTA have revealed another furious new single, entitled "Trial of Traitors"! After smashing in with the relentless "Lord of Ruins", the first single to debut from the outfit's sophomore album, Shades of Sorrow (out August 4, 2023 via Napalm Records), "Trial of Traitors" serves as the second harbinger off of the new record, breaking in with merciless, impressive guitar work and inciting an uncontrollable storm of pure rage that screams for more! Furthermore, its creative and devilishly brutal official music video supports the track perfectly.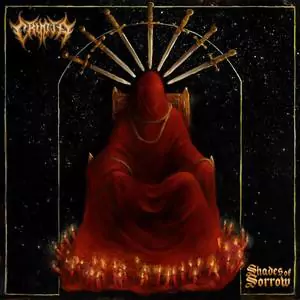 Tracklist:
The Aftermath
Dark Clouds
Poisonous Apathy
The Outsider
Stronghold
The Other Side of Anger
The Limbo
Trial of Traitors
Lullaby for the Forsaken
Agents of Chaos
Lift the Blindfold
Lord of Ruins
The Closure
In 2021, CRYPTA stormed to the top with their acclaimed debut full-length, Echoes of the Soul, landing at #55 on the Official German Album Charts and debuting at #15 on both the US Hard Music Albums and Top New Artist Albums Charts. Now, both fans and critics alike eagerly anticipate the release of the band's new offering, teased by the bone-shaking "Trial of Traitors".
CRYPTA on "Trial of Traitors":
"We decided to have 'Trial of Traitors' as one of the singles because, although it's the fastest, most aggressive song on album, it still has a lot of our already characteristic melodic work here and there, so we thought this blend of these two extremes would be a good sneak-peak into what people can expect overall from the album!"
Formed in 2019 by former NERVOSA members Luana Dametto (drums) and Fernanda Lira (vocals), and now featuring guitarists Tainá Bergamaschi and Jessica di Falchi, CRYPTA once again stay true to the unique sound introduced on their first full-length, blending classic and modern death metal with significant extreme and black metal elements on Shades of Sorrow.
Fernanda Lira (bass, vocals) on Shades of Sorrow:
"Shades of Sorrow is a semi-concept album which describes a journey through the depths of our psyche when facing tough battles. It's a trip to the many shades of pain we sometimes have to face while enduring our lives' challenges. The songs are the perfect gloomy, dark, emotional soundtrack for this journey."
The first single:
Lord of Ruins: https://youtu.be/xqRfV-mMyUo
Links:
http://www.cryptaofficial.com/
https://www.instagram.com/cryptadeath/
https://www.facebook.com/cryptadeath/
Source of Information: Napalm Records Press, Photo: Estevam Romera