Po dvoch úžasných dňoch plných úžasných kapiel sa festival začal chýliť ku koncu. No ešte nás čakal posledný deň sobota – taktiež plný toho naj, čo ponúka súčasná svetová rocková/metalová scéna.
Na úvod sme tu mali pomerne neznámu vec – The Junkies. Svojím alternatívnym rockom zaujali niekoľko priaznivcov. Musím povedať, že nehrali zle, ale zas nebolo to ani nič výnimočné.
Nasledovali Brainscan z Banskej Bystrice. Tí sú čoraz populárnejší na našej scéne a hrávajú aj na festivaloch, kde sa vyskytuje skôr tzv. komerčná muzika.  Na nich som sa síce netešil (podobná muzika je dosť mimo mňa), no ale príjemne prekvapili. To hovorím ako človek orientujúci sa skoro výlučne na tzv. melodickú rockovú a metalovú muziku. Oceňujem hlavne oboch vokalistov, ktorí okrem spevu robili aj peknú show. Hneď sa im pod pódium zbehol pomerne početný dav, ktorý si vystúpenie užíval s nimi.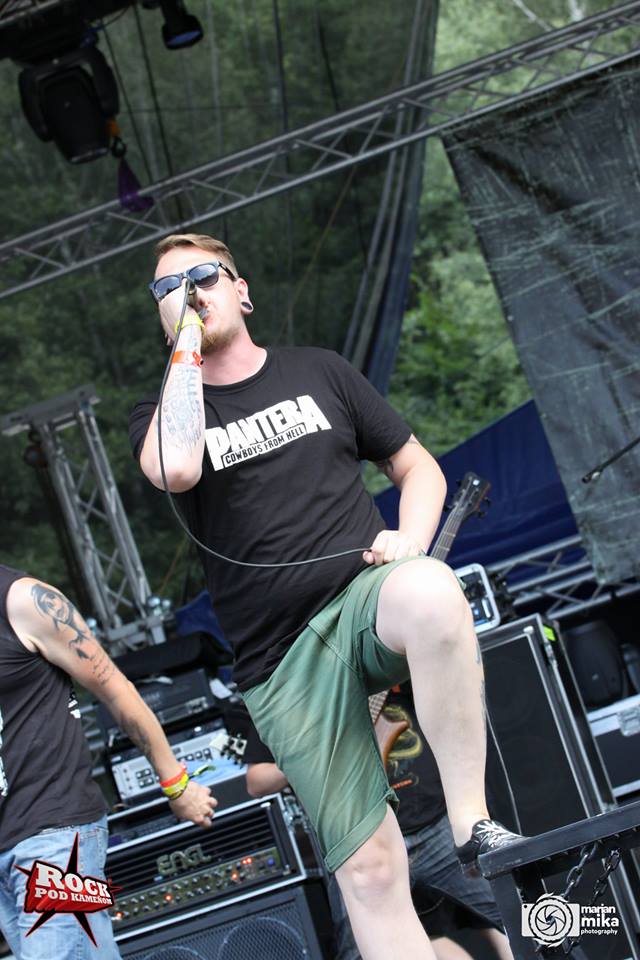 No Marvels of Contrast hrajúci post hardcore z Bratislavy boli na tom o niečo slabšie. Nesedel mi tam spev aj dav sa tak trochu preriedil. Neviem síce čím to bolo spôsobené, no oproti prvým bola účasť fakt slabšia.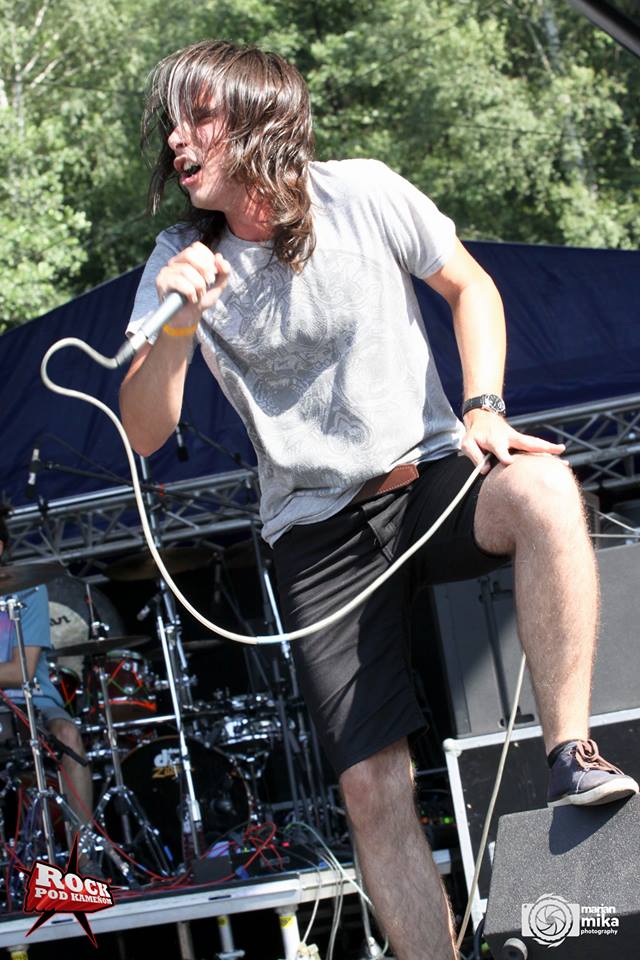 Witch Hammer z Jablunkova si u nás zopakovali vystúpenie z pred troch rokov. Dlho sa síce pripravovali, ale výsledok určite stal zato. Playlist tvorili takmer výlučne veci z ich posledného diela Never Stop. Chlapcom sa u nás určite páčilo, nezabudli pochváliť ani fans pod pódiom (podľa gitaristu a speváka v jednej osobe – Jána Šotkovského nás bol dvojnásobný počet, ako pri ich minulom vystúpení). Hranie si nesmierne užívali až to občas vypadalo, že pódium im bolo malé. Bubeník Robert Mišun nám taktiež ukázal svoje schopnosti v bubeníckom sóle. Rozlúčili sa s nami skladbou, ktorá ma už pomaly status hitovky – F*ck me baby tonight. Potom sa odobrali medzi ľudí a s každým ochotne pokecali aj sa vyfotili.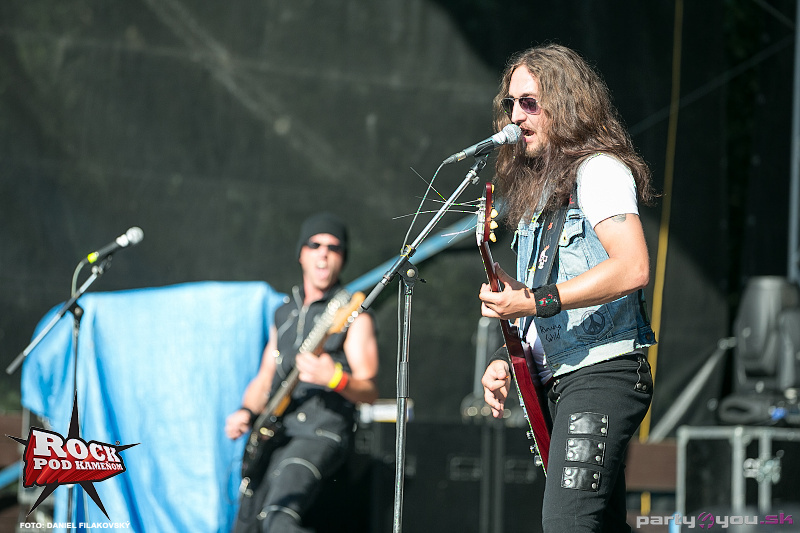 Pre milovníkov dobrého punku bola prichystaná kultovka – Slobodná Európa. Kvôli dopĺňaniu stravy a prevádzkových tekutín som ich videl síce len zbežne, ale musím povedať, že svojmu menu rozhodne hanbu neurobili. Krásne na nich bolo vidno rozdiel, ako to vyzerá keď sa punku chopia tí čo ich zaujíma viac chlast ako hranie a ako vyzerá, keď sa toho chopia skúsení muzikanti, ktorí už majú čo to prežité. Nechýbali samozrejme Whiskyho srandy a predviedol sa aj gitarista a vokalista Temo, ktorý by sa nestratil ani v  metalovej kapele.
Po dvoch úspešných vystúpeniach si dostali možnosť zopakovať hranie aj Wanastowi Vjecy. Podobne ako predtým, aj tento rok na nich bola skvelá zábava, ktorú rozprúdili známymi hitmi ako Panic, Bedna od Whiskey (ktorú si s nimi zaspieval aj Whisky zo Slobodnej Európy) a podobne… Vyhoveli aj žiadosti o prídavok – v rámci ktorého odzneli Tak my to teda nandey a Dotknut se ohně.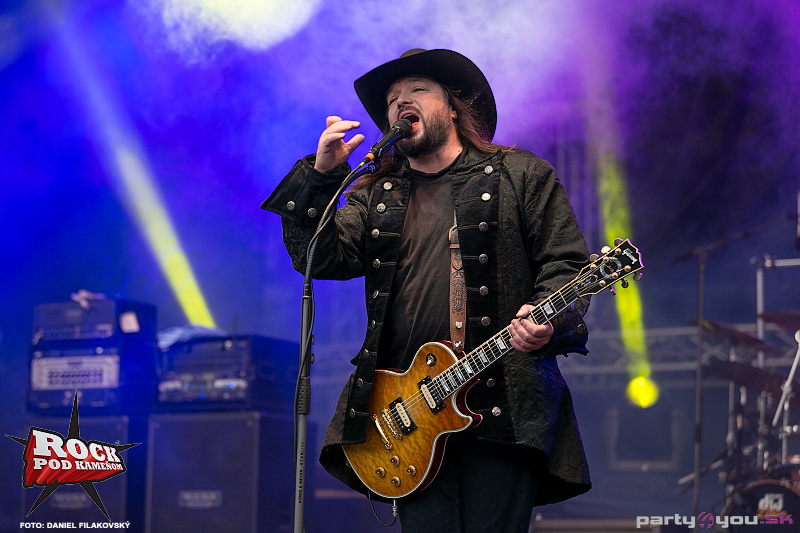 Zrejme najočakávanejším interpretom celého ročníka boli Edguy. Tomu zodpovedalo aj hľadisko, ktoré bolo plné do prasknutia. Vyrútili sa na nás singlovkou Love Tyger, ktorá dokonale splnila funkciu otvaráku. Tobias si okamžite získal publikum, ktoré mu doslova ako sa hovorí ,,zobalo z ruky". Na konci sľúbil, že sa o rok do Sniny vráti (som zvedavý či ten sľub naplní).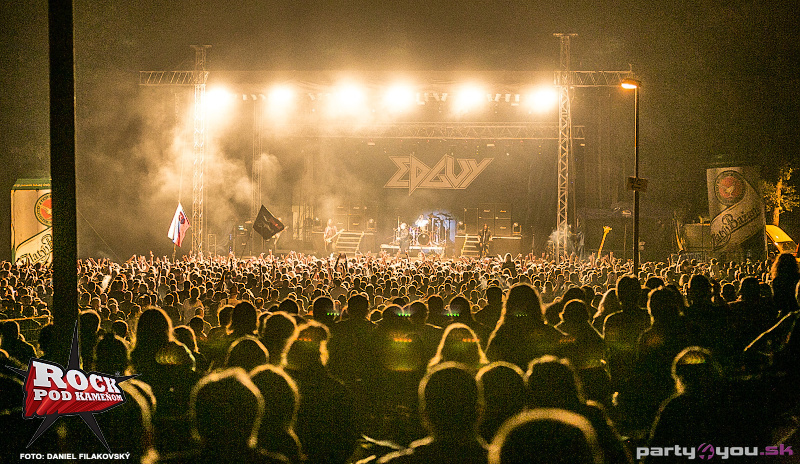 Väčšinu ich setlistu tvorili skladby z posledného, nesmierne vydareného albumu ako Space Police, All the Clowns, Rock me Amadeus (tá by tam ani nemusela byť, ale keďže podali výborný výkon, tak im to odpustím). Čo sa týka starších vecí, tak ma potešila balada Land of the Miracle, ktorá pri prvom vystúpení u nás v 2011 neodznela. Ako to už tradične býva, zaspievali sme si ju spolu s kapelou
Ďalší interpret, Švédi Amaranthe mali po Edguy nesmierne ťažkú úlohu. Vo Švédsku patria medzi špičku a dosahujú slušné čísla čo sa týka predaja albumov. No od prvého tonu mi nesadli, preto som sa počas nich odobral k stánkom. Zrejme som nebol jediný, keďže oproti Edguy sa aj hľadisko dosť preriedilo (aj keď pod pódiom mali verných fans). Oceňujem však, že po odohraní sa s viacerými ochotne vyfotili.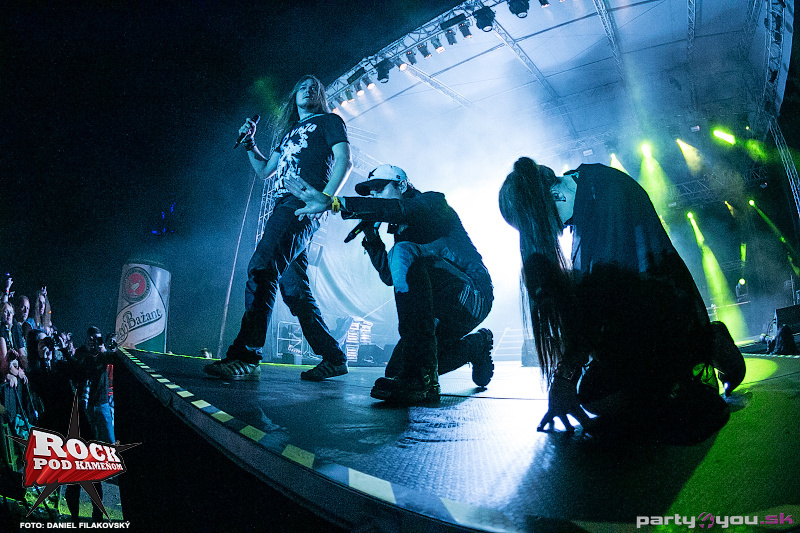 Predposledná Karpina ako tradične rozprúdila v hľadisku slušnú zábavu. Za seba poviem, že aj keď ich texty sú na mňa trochu moc (Pysky), bavil som sa aj ja. Milo som bol prekvapený z výborných inštrumentálnych výkonov hráčov. Podobne ako pri Wanastowkách aj tu si jednu skladbu s nimi zaspieval Whisky zo Slobodky. Ako vždy nechýbali ani pyrotechnické efekty.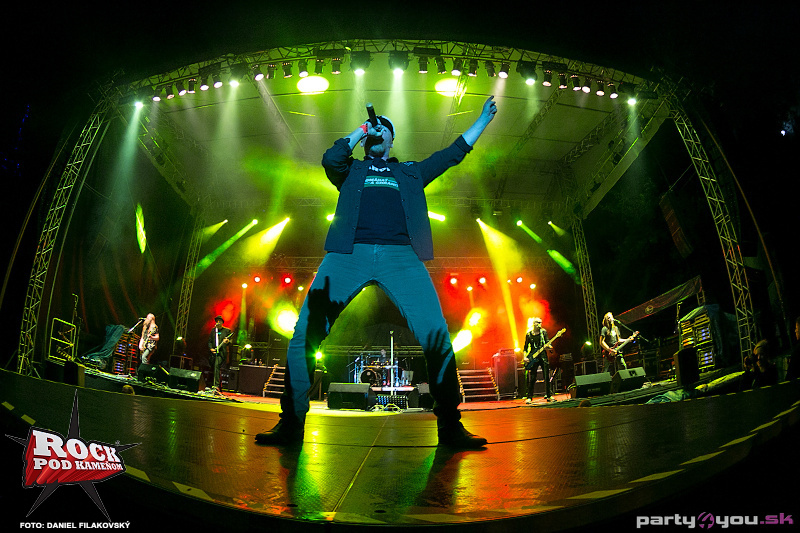 Festival zakoničla formácia Galadriel z Bratislavy, ktorá nepochybne patrí k slovenskej metalovej špičke. Aj keď bolo dosť veľa hodín a viacerí boli už dosť unavení, skvele sme sa bavili. Počul som síce reči, že speváčka Witch v poslednom čase podáva slabé výkony, ale u nás to bolo v pohode. Aj pri nich oceňujem, že po skončení ich setu bola možnosť spraviť si s nimi spoločné foto.
Na záver ako tradične mi neostáva nič iné, ako poďakovať všetkým ľuďom, vďaka ktorým sa tento festival uskutočnil za krásne tri dni. Verím, že aj na ďalší rok sa tam stretneme pri rovnako skvelých kapelách. Aj teraz nebude chýbať hodnotenie jedného z účastníkov.
Vaci – Veľký Krtíš
Zdravím, tak na úvod by som sa ťa spýtal na hodnotenie celého festivalu.
Zdravím, no tento ročník bol podľa mňa fakt skvelý, vládla skvelá nálada, atmosféra ja som sa bavil moc… A čo som si všímal aj okolie a ľudia tiež.
Ktoré kapely ťa najviac potešili?
Okrem tých známych kapiel ako boli Pretty Maids, Amaranthe, Edguy. Ma fascinovala aj slovenská a cz scéna a kapely ako sú: Galadriel na nich som sa tešil najviac, Škwor – ich som už videl v 2012, ale hodne som sa tešil aj na nich… pretože sú skvelí 🙂 A hodne ma prekvapili páni z Witch Hammer, Frown, Ravenclaw a Tristana….
Čo by si najradšej do budúcnosti ešte videl na Rocku pod Kameňom?
Bol by som rád, kebyže je možnosť tam vidieť Insomnium … Snáď sa to do budúceho roku podarí tam dosadiť… 🙂
OK, tak ďakujem krásne za rozhovor a snáď sa tu ešte niekedy stretneme.
Zamáličko… A samozrejme RPK patrí k tým top festivalom, na ktorých sa oplatí byť.. Veď na SR ich nie je zase toľko veľa ako v CZ. Ale snáď do budúcnosti sa zlepší situácia aj tu na SR.. Ale určite RPK zato stojí 🙂
Ako predtým, aj teraz za foto ďakujem: Danielovi Filakovskému z webu http://www.party4you.sk a Mariánovi Mikov 🙂