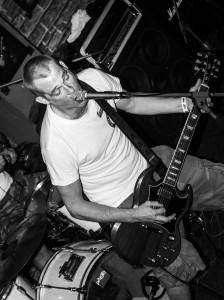 Ako ste sa mohli dočítať v spravodajskej sekcii, košickým hc-metalistom Lunokhod sa nesmierne darí. Debutový album debut Watch Out … Season Of Discontent vyjde celosvetovo pod americkým vydavateľstvom Sliptrick Records a okrem iného vystúpia ako predskokani na prešovskom koncerte legendy Megadeth. Prečítajte si nasledujúci rozhovor s gitaristom a spevákom Petrom Malinovským a dozviete sa viac.
No zdravím Peter, nedávno sa podaril kapele Lunokhod úspech – debut Watch Out … Season Of Discontent vyjde celosvetovo vo vydavateľstve Sptrick Records. Aké máš z toho pocity a čo od toho očakávaš ty a celý Lunokhod?
Peter Malinovsky:  Zdá sa nám to zaujímavé – pre nás to bol v podstate výber medzi "nič" a "skúsiť". Rozhodli sme sa skúsiť. A samozrejme nás potešilo, že sa naša hudba páčila niekomu vonku. Čakáme od toho iba možnosť posunúť našu hudbu, kapelu niekam, kde by sme to nevedeli spraviť sami. A snáď to niekoho chytí, každý človek sa ráta. Bude potrebné aj šťastie, veď vychádza všade strašne veľa hudby. Ale nálada je pozitívna.
Pripomeň prosím, kde všade bude váš album vydaný?
Peter Malinovsky: EÚ, hore v Škandinávii, US, Kanada – ako fyzické CDs. Digital po nete. Samozrejme, nebude to žiadna invázia – vzhľadom na štýl hudby, ktorý hráme sa jedná skôr o špecializované obchodíky, underground 🙂
Ako bude vyzerať bližšia prezentácia vášho debutu v týchto krajinách? Budú aj nejaké koncerty a pod. ?
Peter Malinovsky: Label robí všade, kde mu vychádzajú veci, promo. Ak sa CD bude páčiť, niekto napíše dobrú recenziu, niekto kúpi CD, atď., tak sa veci môžu pohnúť, ale postupnými krokmi. A koncerty sa odvíjajú aj od toho. Čiže tam, kde sme to schopní zvládnuť, tam skúsime zahrať. Ale žiadne megalo plány ani predstavy nemáme. Teraz v lete ideme prvý krát do Čiech, do Maďarska, na čo sa veľmi tešíme, takže sa to snažíme brať postupne.
V tlačovej správe sa spomína, že ste skúšali kontaktovať aj ďalšie vydavateľstvá – mohol by si povedať konkrétne?
Peter Malinovsky: No, bolo ich dosť na konkrétne menovanie, dlhý zoznam. Ale všetky sú na nete, stačí si pohľadať v google – je to dnes dostupné úplne každému.
Ďalej sa tam spomína, že Sptrick ponúkli najlepšie podmienky. Môžeš to bližšie špecifikovať?
Peter Malinovsky: Hudobne sa im CD páčilo, tak ako je aj texty, aj obraz celej kapely, obal sa graficky dotvorí nanovo, menšie úpravy. Predstavili nám ich promo plán, ktorý sa nám zdal dosť zaujímavý. Uvidíme, aké bude ich pole pôsobnosti. A zaujali nás aj ich možnosti distribúcie.
Okrem iného vystúpite na Slovenskom koncerte legendy Megadeth. Ako sa vám to podarilo vybaviť?
Peter Malinovsky: Zavolali nás Harley Davidson Prešov. Budeme hrať poslední na Harley stage spolu s Got Blue Balls a Meredith. Na tom je fajn to, že hráme celý náš set – čo bolo pre nás rozhodujúce – a keď dohráme, otvoria sa brány do haly, kde to  rozbalí Megadeth, na ktorý sa strašne teším.
Porozprávaj niečo viac o ďalších koncertných aktivitách – niečo si už naznačil?
Peter Malinovsky: Okrem tohto koncertu v júli už nehráme, lebo je strašne teplo 🙂 A v auguste ideme do Čiech na Rockový fest na Vyhlídce spolu s Wastage z KE a potom Sačik Fest, ku koncu augusta opäť do Čiech, No Limit Fest v Ostrave, asi ešte jedno mesto, to sa ešte potvrdí a potom  Budapešť. V septembri máme v pláne koncert v KE a z neho sa pustiť do SK miest, celú jeseň veľa koncertovať.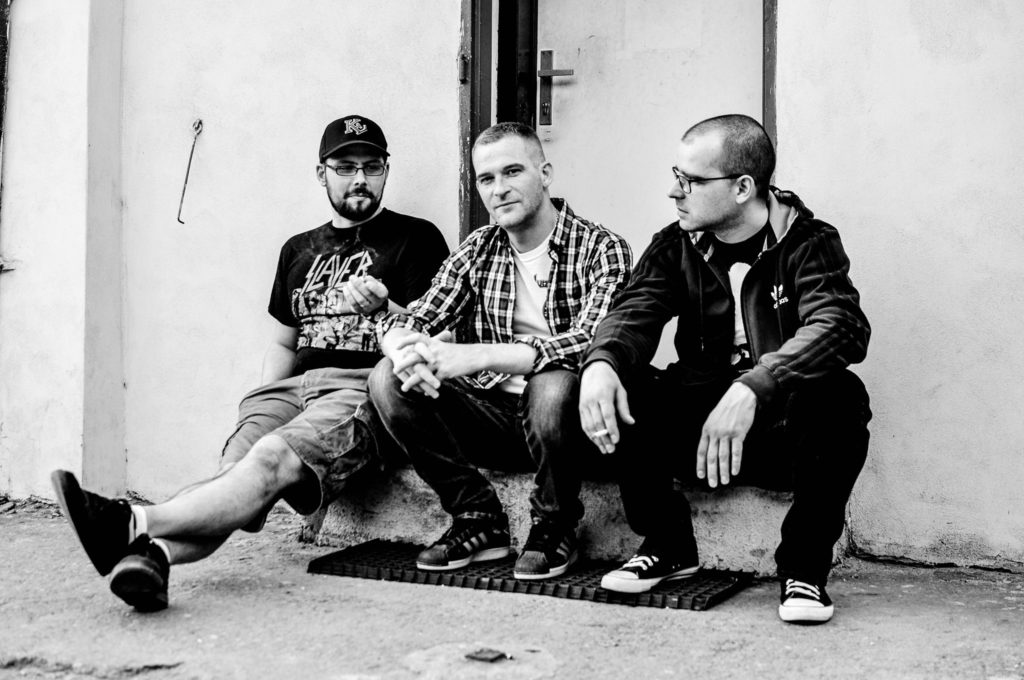 Ktoré ďalšie aktivity  okrem koncertov a toho celosvetového vydania debutu plánujete v najbližšej dobe s Lunokhodom?
Peter Malinovsky: Chceme spraviť klip. Nevieme ešte čo a ako, ale je to taký plán. Tričká. Nejaké fajné grafiky. A už teraz máme rozrobených 5 nových songov, ktoré pomaličky dávame dokopy, do konca roka chceme mať cca pripravené ďalšie CD, ktoré potom dorobíme a nahráme v roku 2017.
Super. Zmenilo sa ešte niečo v kapele, poprípade v tvojom osobnom živote od doby nášho posledného rozhovoru? 🙂
Peter Malinovsky: V kapele sa nezmenilo nič, myslím nás troch. Stále nás baví hrať spolu a vymýšľať veci – sme taký ostrov stability v tomto šialenom svete 😉
🙂 To je pekné. No nič, to už bol záver ako tradične ďakujem za rozhovor, nech sa darí celej kapele a hlavne albumu, a ako je u mňa zvykom poprosím o nejaký ten záverečný odkaz.
Peter Malinovsky: Lunokhod ďakuje Tebe a Metalmania-Magazínu, nech sa darí naďalej! Checknite si stránku na FB Lunkhod Band, budeme tam aktualizovať info, kedy vyjde CD, koncerty. Počúvajte tvrdú hudbu a podporte SK kapely, ktoré sú tu veľmi kvalitné a ľudom sa páčia – len sa k nim treba trošku prehrabať, nenájdete o nich info v bežných médiách, ale skúste, stojí to za to. Vidíme sa! 🙂
Youtube ukážka:

Linky:
https://www.facebook.com/lunokhodband
http://bandzone.cz/lunokhod