Rhapsody of Fire – nový spevák
11.12.2016
Talianski symfonici Rhapsody of Fire dnes predstavili nového speváka, ktorý nahradí Fabia Lioneho. Je ním človek menom Giacomo Voli, ktorý sa v roku 2014 mihol v talianskej súťaži The Voice.
Na fb stránke ROF nájdete aj video, kde Vám predvedie svoj hlas v úryvku skladby Into the Legend.
Linky:
http://www.rhapsodyoffire.com/
https://www.facebook.com/rhapsodyoffire/?fref=ts
Zdroj: https://www.facebook.com/rhapsodyoffire/
Ascalon – debutový album Reflections
9.11.2016
Ascalon, heavy metaloví strážcovia zo Spojeného kráľovstva, zverejnili podrobnosti k ich debutovému albumu Reflections. Kapela debutovala v roku 2012 skladbou Steel Nights, ktorá sa objavila na vinylovom EP splitku Flash Of The Blade vol. 1, kde boli zaradené piesne od niektorých z najsľubnejších formácii Veľkej Británie. Rok na to vydali rovnomenné trojpiesňové demo. V posledných rokoch hrali na veľkých festivaloch a v kluboch s legendami ako Tytan, Diamond Head, Venom Inc, Fist, Satan…
30. novembra No Remorse Records vydaju ich debut – Reflections. CD verzia bude obsahovať 3 bonusy zo spomináného dema.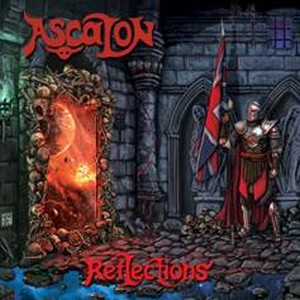 Tracklist:
Speed Daze
Reflections
Red Leather
Outlaw's Hymn
The Enforcer
Steel Nights
Ascalon
Vigilante
Link na vypočutie: https://soundcloud.com/noremorserecords/ascalon_redleather_official
Bližšie info: www.noremorse.gr
Facebook stránka: www.facebook.com/ascalonmetal
Zdroj: Bart Gabriel
Nový singel z albumu Back to Life – A Tribute to Goodbye to Gravity
8.11.2016
Skladba Rise From The Fallen, nahraná izraelskou formáciou Matricide je novým singlom k albumu Back to Life – A Tribute to Goodbye to Gravity, albumu ktorý obsahuje skladby kapely Goodbye to Gravity nahrané rôznymi kapelami. Je to charitatívny projekt a výťažok z neho poputuje členom GTG a rodinám obetí tragédie bukureštského klubu Colectiv Club, ktorá sa stala 30. októbra 2015 počas koncertu GTG k albumu Mantras of War, kedy nečakaný požiar od pyrotechnicky spôsobil 64 obeti (vrátane 4 z 5 členov GTG) a stovky zranených.
Album možno stiahnuť alebo streemovať na tomto linku: https://UMR.lnk.to/BackToLifePR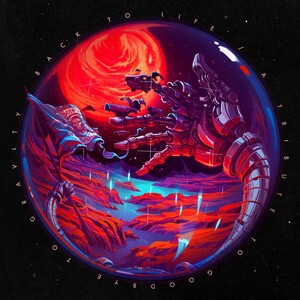 Singel môžete vypočuť tu: https://www.youtube.com/watch?v=QvvR_cUMAcc
Skladba bola nahraná a mixovaná Danielom Strosbergom v Keos Studios v Tel Avive a mastrovaná Luculescu Alin Gabriel.
Zostava:
Ran Eliahou – spev
Auria Sapir – gitara
Shahar Guy – basa
Ofir Zigi – bicie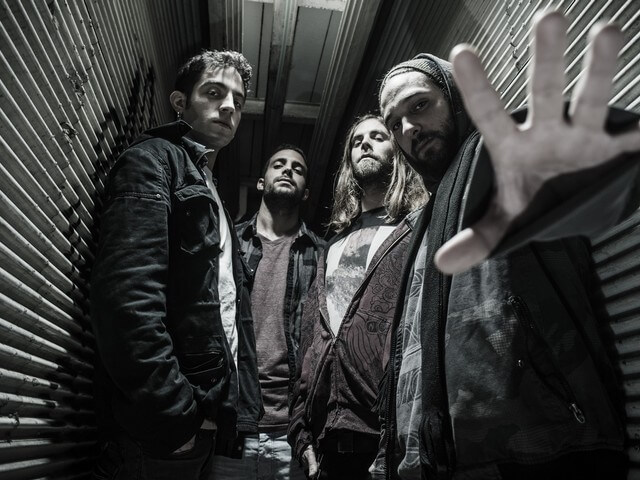 Tracklist:
Cruadalach (Czech Republic) – Waking Up
Outbreak (Romania) – Unusual Suspects
Changing Skins (Romania) – Vanishing Point
Nightshadows Lament (with members from My Dying Bride, Tristania, Apoptygma Berzerk, Mortiis, Hellbound Hearts and Green Carnation) – Horizons
Stonelight feat. Toni Dijmarescu (Romania) – I Won't Wait
Anna Murphy (ex-Eluveitie – Switzerland) – Through It All
Bruma (Romania) – Between the Tides
Bedårande Barn (Sweden) – Back to Life (acoustic)
Days of Confusion & Vița de Vie (Romania) – The Day We Die
News from Nowhere (Romania) – Shadow Puppets
Wind Rose (Italy) – Atonement
Sequence (Serbia) – Four Minutes of Rage
Matricide (Israel) – Rise From the Fallen
L.O.S.T. (Romania) – Heed the Call
Bucium (Romania) – What If
Mindcage Escape (Romania) – This Life Is Running Out
Spaceman (Goodbye To Gravity Version) – Babylon Zoo cover
Album vyšiel 28. októbra.
Kontakt Matricide:
www.facebook.com/MTRCD
Kontakt U Rock / Universal Music Romania:
urock@umusic.ro
www.facebook.com/uRockmusicpage
www.facebook.com/umusicro
www.umusic.ro
Goodbye to Gravity:
Youtube: www.youtube.com/goodbyetogravity, www.youtube.com/GoodbyeToGravityVEVO
Facebook: www.facebook.com/goodbyetogravity
Web: www.umusic.ro/goodbyetogravity
Zdroj: U Rock
Invisible Mirror – kontrakt s Wormholedeath
8.11.2016
Švajčiarski heavy metalisti Invisible Mirror uzavreli zmluvu s Wormholedeath na celosvetové vydanie albumu Edge of Tomorrov.
Dátumy vydania:
Digitálne vydanie: 20. január 2017 (Wormholedeath/The Orchard)
Klasické vydanie:
USA: 17. február 2017 (Wormholedeath U.S.A)
Európa (Aural Music Group) a Japonsko (Wormholedeath Japan /Tower Records Japan): TBA
Lyric video k skladbe Life Of A Stranger:
https://www.youtube.com/watch?v=yRQVtKCgbEo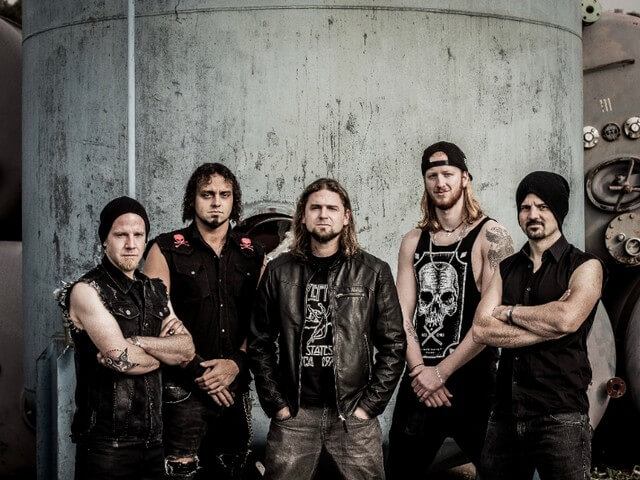 Linky:
INVISIBLE MIRROR
www.facebook.com/invisiblemirrorband
www.youtube.com/InvisibleMirr0r
www.reverbnation.com/invisiblemirror1
www.soundcloud.com/invisible-mirror
WORMHOLEDEATH
https://www.facebook.com/WormHoleDeath
http://www.wormholedeath.com
Zdroj: WormHoledeath Press
AC Angry – Appetite For Erection
4.11.2016
25. novembra vyjde pod vydavateľstvom Steamhammer/SPV nový album kapely AC Angry – Appetite For Erection. Ich hudba sa dá charakterizovať ako čistý rock n roll, ktorý vám nakopne prdele so songami, ktorým nechýba zmysel pre humor. Skvelá vec pre milovníkov kapiel ako Taletellers, Motörhead, Zodiac, Mindwarp…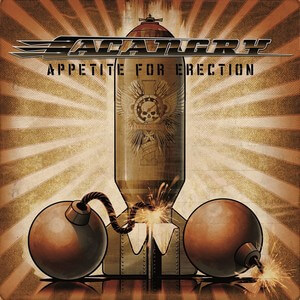 Tracklist:
CD Digi Pack Version
I Hate AC Angry
4TW
No Way To Go But Down
I Wanna Hurt Somebody
Appetite For Erection
Son Of A Motherfucker's Son
The Balls Are Back In Town
Take You Shake You Break You
Cry Idiot, Cry
Testosterone
Vinyl Version (1LP + CD)
Vinyl:
A
I Hate AC Angry 2:41
4TW 3:57
No Way To Go But Down 3:37
I Wanna Hurt Somebody 2:55
Appetite For Erection 4:38
B
Son Of A Motherfucker`s Son 4:57
The Balls Are Back In Town 4:23
Take You Shake You Break You 3:25
Cry Idiot, Cry 3:27
Testosterone 3:28
Linky:
www.facebook.com/acangry/
www.acangry.com
Zdroj: SPV GmbH
ABORT TO BE BORN – Misanformic
6.11.2016
ABORT TO BE BORN je kapela, ktorá vznikla v roku 2012 z iniciatívy gitaristu Wondera (ex-Interface, ex-Doomed) za účelom vytvoriť ten najzaujímavejší death metal spájajúci moderné aj tradičné prístupy k žánru. Tento cieľ napĺňajú na aktuálnej nahrávke, s ktorou sa dostali pod krídla Gothoom Productions. "Misanformic" je album plný devastujúcich riffov, techinckých pasáží, momentov, ktoré sa vás chytia a nedostanete ich z hlavy ani poriadnym headbangom, ku ktorému vás donútia. Nájdeme tu ale i niekoľko prekvapení a nečakaných melodických momentov. Hutný gitarový zvuk, či živelný a neľútostný growl. To sú len niektoré z devíz, ktorými ABORT TO BE BORN v štúdiovej podobe dokážu zaujať. Album vznikal v novobanských Gothoom Studios pod taktovkou kapely a Ivana Babilonského (Obliterate, Time Sprout Orchestra, Ivin). O grafiku sa postaral v Prahe pôsobiaci fotograf a grafik Sachtikus.
Procreatio
Lairs Of The White Worms
Paltriest Creatures
Eleventh Testimony
Endless Lust And Greed
Character Dissection
White Gowned Lie
Misanformic
Youtube ukážka: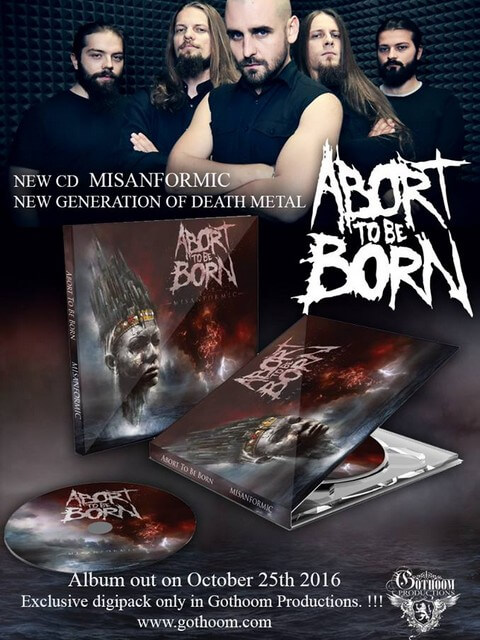 http://www.aborttobeborn.com/
https://www.facebook.com/AbortToBeBorn
Zdroj: Gothoom Promotion