Metallica – nový album komplet na klipoch
18.11.2016
Metallica  vypustila do sveta svoj dlhoočakávaný dvanásty štúdiový album Hardwired… To Self-Destruct a na všetky skladby z neho zverejnila aj klipy.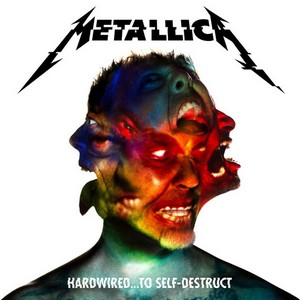 CD1:
Hardwired
Atlas, Rise!
Now That We're Dead
Moth Into Flame
Dream No More
Halo On Fire
CD 2:
Confusion
ManUNkind
Here Comes Revenge
Am I Savage?
Murder One
Spit Out the Bone
Links:
https://metallica.com/
https://www.facebook.com/Metallica/?fref=ts
Zdroj: YouTube kanál – MetallicaTV
Dawn of Disease – vydajú prvé dve albumy ako Legends Of The Unrotten double album
17.11.2016
DAWN OF DISEASE z Osnabrücku patria medzi popredné kapely nemeckej death metalovej scény. NoiseArt Records vydajú prvé dva albumy tejto bandy – Legends Of Brutality a Crypts Of The Unrotten ako dvojalbum Legends Of The Unrotten.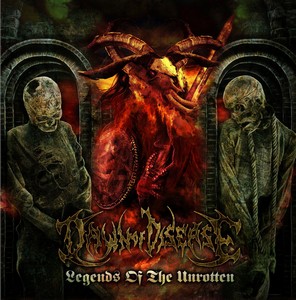 Tracklist:
CD01
Gasping For Life (Intro)
Above The Gods
Impervious Mind
Legends Of Brutality
Soul Harvest
When White Turns Red
Death Shall Be Mine
Justified Retaliation
Out Of Breath
Sinister Rapture
Bitter Fate
Silence Prevails (Outro)
CD02
Descent Into Another World (Intro)
Alone With The Dead
Knife vs Flesh
The Unrotten
Skinless And Impaled
Enter The Gates
Calcined Bones
Catacombs
Final Resurrection
Devouring Obscurity
But Death Goes On
Soulless Shape (Bonustrack)
Dátum vydania je stanovený na 9. decembra.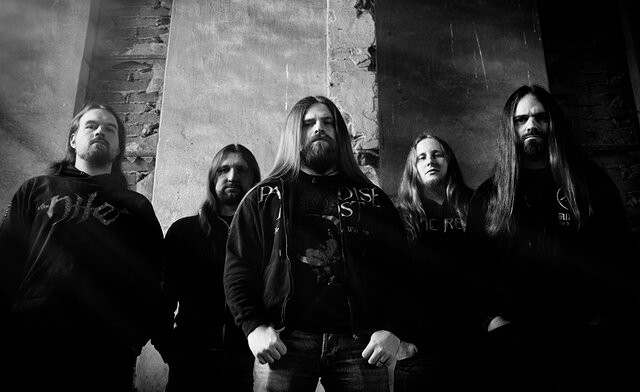 Linky:
www.dawnofdisease.com
www.facebook.de/dawnofdisease
www.noiseart.eu
Zdroj: NoiseArt Records
Lost in Grey – artwork a tracklist chystaného debutu
16.11.2016
Fínsky theatreical metalisti LOST IN GREY zverejnili ako bude vyzerať obal ich debutového albumu a zoznam skladieb z neho. Artwork vyvorili gitarista Miika Haavisto a speváčka Anne lill.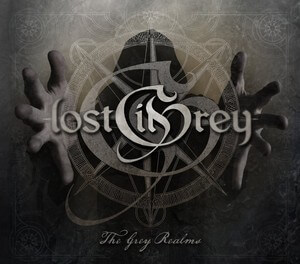 Tracklist:
Waltz Of Lillian
Road To Styx
Dark Skies
Revelation
The Order
New Horizon
The Grey Realms
Silence Falls
Trailer #1 (kapela): https://www.youtube.com/watch?v=yo1WHCKV4Dc
Trailer #2(behind the scenes): https://youtu.be/4vyrVMbCYQE
Debut vyjde 3. marca 2017.
Linky:
www.lostingrey.fi
www.facebook.com/Lostingrey
www.noiseart.eu
Zdroj: NoiseArt Records
Atropas – dátum vydania EP From the Ashes
15.11.2016
Nové EP švajčiarskych thrasherov Atropas – From the Ashes vyjde digitalne 2. decebra.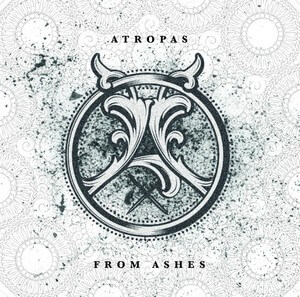 Ukážka:
https://www.youtube.com/watch?v=2Lwm8YQmKb8
Linky:
ATROPAS
www.facebook.com/atropasband
www.atropas.com
WORMHOLEDEATH RECORDS
http://www.wormholedeath.com
https://www.facebook.com/WormHoleDe
Zdroj: Wormholedeath Press