Eternal Idol feat. Fabio Lione – nový videoklip
19.12.2016
Nová kapela Fabia Lioneho – Eternal Idol zverejnila prostredníctvom videoklip k piesni Awake In Orion, ktorá pochádza z ich debutu The Unrevealed Secre.
Linky:
http://eternalidol.it/
https://www.facebook.com/eternalidolband/?fref=ts
Zdroj: Frontiers Music srl
Cruadalach – Waking Up – posledný singel z tributného albumu Goodbye to Gravity
20.12.2016
Waking Up, nahraný českou kapelou Cruadalach, je posledným singlom albumu Back to Life – A Tribute to Goodbye to Gravity, albumu obsahujúceho GTB skladby nahrané rôznymi kapelami z celého sveta.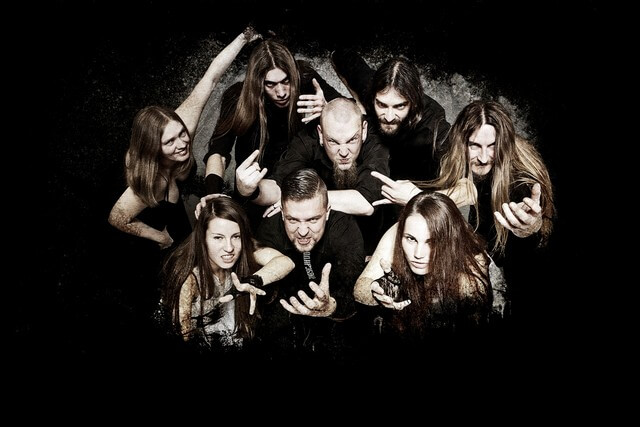 Je to charitatívny projekt, určený na podporu členov GTG a ich rodín a obetí tragédie, ktorá sa odohrala v Colectiv Clube v Bukurešti 30. októbra 2015 počas koncertu k albumu GHT Mantras of War…
Neočakávaný požiar od pyrotechniky si vtedy vyžiadal 64 obetí (medzi nimi aj 4 z piatich členov GTG) a stovky zranených.
www.youtube.com/watch?v=e7yeUOYS-eU
Link na stiahnutie: https://UMR.lnk.to/BackToLifePR
Link na objednanie: http://smarturl.it/TributeGTG-PHD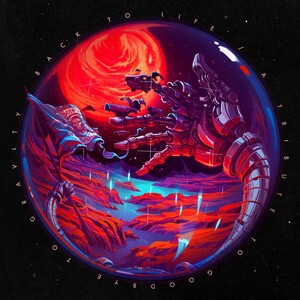 Cruadalach Linky a kontakt:
www.facebook.com/cruadalach
www.cruadalach.com
Press Contact: +420 776 611 226
Booking Agent: promotion@cruadalach.com
Linky U Rock / Universal Music Romania:
urock@umusic.ro
www.facebook.com/uRockmusicpage
www.facebook.com/umusicro
www.umusic.ro
Goodbye to Gravity:
Youtube: www.youtube.com/goodbyetogravity, www.youtube.com/GoodbyeToGravityVEVO
Facebook: www.facebook.com/goodbyetogravity
Web: www.umusic.ro/goodbyetogravity
Zdroj: U Rock
Arkana Code – videoklip k skladbe z chystaného albumu
18.12.2016
Talianski death metalisti Arkana Code zverejnili videoklip k skladbe Psychiatric Kingdom z chystaného druhého albumu Brutal Conflict.
Dátumy vydania: Ukrajina/Taliansko: 12.1.2017; VB/Európa: 3.2.2017, Severná a Južná Amerika: 10.2.2017.
Linky:
https://www.facebook.com/arkanacode/
https://arkanacode.bandcamp.com/
Zdroj: Metal Scrap Records
Postcards From Arkham – Videoklip a oznámení nového alba!
21.12.2016
Videoklip ke skladbě One World Is Not Enough z alba ÆØN5 kapela natočila těsně po návratu z evropského OCTODANCE Tour, které absolvovala v září 2016.
Videoklip má umocnit atmosféru jedné z nejenergičtějších skladeb z oceňovaného alba a hlavně poodhalit informace ohledně NOVÉ DESKY! Ta vyjde v průběhu roku 2017 opět ve spolupráci s firmou METALGATE.
A právě název nové desky je odtajněn ve videoklipu. Sledujte nápovědy na našich komunikačních kanálech a objevte jednotlivé kousky skládačky!
Linky:
postcardsfromarkham@gmail.com
www.postcardsfromarkham.wz.cz
www.youtube.com/user/thefrodys
www.myspace.com/postcardsfromarkham
www.bandzone.cz/postcardsfromarkham
Tlačová správa