Hammerfall – nový bubeník
17.12.2016
Hammerfall oznámili na svojom facebooku zmenu na bubeníckom poste.
"Sú skoro Vianoce, ale máme pre vás tak trochu menej slávnostné novinky. Kvôli rodinným povinnostiam David nebude schopný na ďalší rok koncertovať, preto sa rozhodol opustiť bubenícku stoličku. Je to veľmi nešťastná správa, no prajeme mu všetko najlepšie v jeho budúcej kariére a živote. Ale našli sme perfektnú náhradu a sme si istý, že nového člena prijmete rovnako, ako ste priali Davida. Dámy a páni, bez ďalších okolkov, je tu nový bubeník Hammerfall  Johan Koleberg – bývalý člen Therion a Randy Piper's Animal. Privítajte ho s otvorenou náručou, pretože je to fantastický bubeník a skvelý chlap. Nemôžeme sa dočkať, kedy s ním vyjdeme na cesty a predvedieme vám, čoho je táto nová zostava Hammerfall schopná.
Uvidíme sa na koncertoch, bude to vzrušujúce!"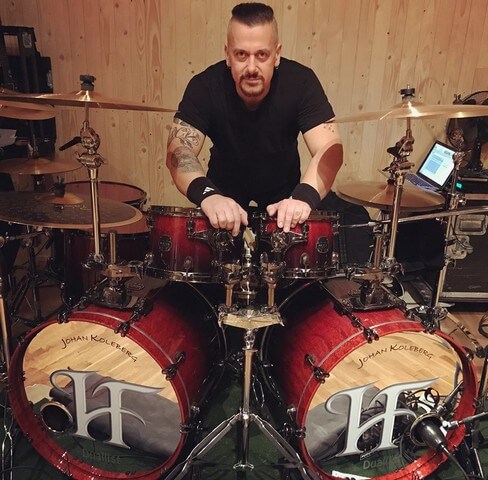 Zdroj: https://www.facebook.com/hammerfall/?fref=ts
Ex Deo – premiéra skladby The Rise Of Hannibal, prvá skladba z chystaného albumu
16.12.2016
Tretí album Ex Deo prinesie epické príbehy, melodické death metalové riffy a orchestrálne hymny. Prvou ochutnávkou z neho je skladba The Rise Of Hannibal.
https://www.youtube.com/watch?v=3rcYDCE836c&feature=youtu.be
The Immortal Wars vyjde 24. februára 2017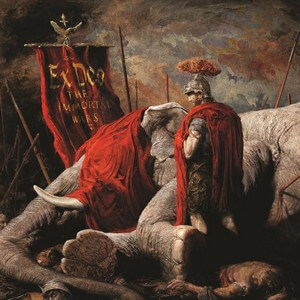 Tracklist:
The Rise of Hannibal
Hispania (The Siege of Saguntum)
Crossing of the Alps
Suavetaurilia (Intermezzo)
Cato Major: Carthago delenda est!
Ad Victoriam (The Battle of Zama)
The Spoils of War
The Roman
Linky:
www.facebook.com/exdeo
www.facebook.com/napalmrecords
www.napalmrecords.com
Zdroj: Napalm Records Promotion Team
ashestoashes – videoklip k skladbe Once Upone A Time
15.12.2016
Vydavateľstvo Wormholedeath Records spolu so sesterským labelom Epictronic predstavujú videoklip k skladbe Once Upone a Time od talianskej alternatívno – metalovej kapely ashestoashes. Pochádza z ich albumu Urania a bola znovunahraná novou speváčkou Giulia Sarpero.
Linky:
ashestoashes
https://www.facebook.com/pg/ashestoashesband
http://www.ashestoashesband.com
Epictronic
https://www.facebook.com/epictronic
http://www.epictronic.com
EVES Vision
www.evesvision.it
Wormholedeath
https://www.facebook.com/WormHoleDeath
http://www.wormholedeath.com
Zdroj: Wormholedeath Press