Six Feet Under – lyric video k skladbe z chystaného albumu
13.1.2017
Death metaloví veteráni SIX FEET UNDER vydajú 24. februára štúdiový album nazvaný TORMENT. Obsahovať bude 12 skladieb.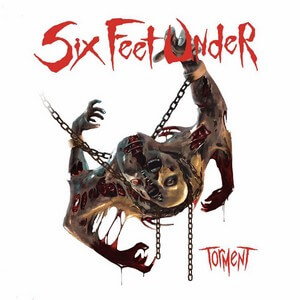 Predstavu o ňom si môžete spraviť vypočutím lyric videa k skladbe Sacrificial Kill:
Linky:
https://www.facebook.com/sixfeetunder/?fref=ts
Zdroj: https://www.facebook.com/metalbladerecords/?fref=ts
Lost in Grey – prvý trailer k albumu The Grey Realms
13.1.2017
Fínsky ,,theatrical metalisti" LOST IN GREY zverejnili prvý interview trailer z chystaného albumu The Grey Realms (vyjde 3. marca).
Ďalšie trailery:
The band: https://www.youtube.com/watch?v=yo1WHCKV4Dc
Behind The Scenes: https://youtu.be/4vyrVMbCYQE
Linky:
www.lostingrey.fi
www.facebook.com/Lostingrey
www.noiseart.eu
Zdroj: NoiseArt Records
Volume – nový videoklip
15.1.2017
Trenčania Volume prichádzajú z druhým videoklipom z plánovanej klipovej trilógie. Tentokrát to bude k skladbe V Mene Koho? Samotná skladba pochádza z ich posledného EPčka – Hriech (2016).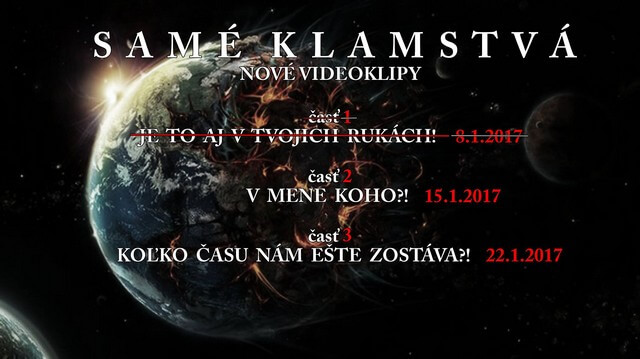 Linky:
http://www.volumeband.sk/index.php
https://www.facebook.com/volumetn/?fref=ts
Zdroj: www.youtube.com
Shallov – debutový album
14.1.2017
Bratislavskí post hardcoristi Shallov vydajú 10. februára prostredníctvom INGOT – Andrejco Records svoj debut nazvaný Concrete & Glass na čiernom dvanásť palcovom vinyle.
Debut Concrete & Glass si môžete vypočuť tu: https://shallov.bandcamp.com/album/concrete-glass
Line up: Viktor Őri – guitar, vocal Dušan Őri – bass Erik Bachorec – drums
recorded by Róbert Kóňa, Lunar Studio, SK mixed and mastered by Dexter, HU album art by Matej Myslovič
Zdroj: INGOT – Andrejco Records/shallov.bandcamp.com