LISBON UNDER THE SPELL: MONUMENTAL LIVE SHOW FOR UPCOMING MOONSPELL DVD!
10. February 2017
Portuguese metal pioneers MOONSPELL, who inspired entire genres and music scenes for decades, have just played one of their most special shows ever. On February 4th 2017, MOONSPELL appeared live at the Campo Pequeno arena in Lisbon, Portugal, to record their upcoming DVD in celebration of the band's 20-years anniversary together with 4.000 metal heads. This show includes 3 legendary records by MOONSPELL performed live on stage – from Wolfheart, Irreligious to their latest masterpiece Extinct!
Says the band: "The show was filmed for a DVD release via Napalm Records and we believe these will make the Portuguese wolves' fans very, very proud. MOONSPELL broke their ticket sale recording for a headline show in Portugal and 4000 rabid fans have attended this show, making impossible history happen for a Portuguese Metal band."
Take a look at these monumental photos of MOONSPELL's recent show in Lisbon, which will already give some exciting impression on the band's upcoming DVD to be released on Napalm Records in the near future…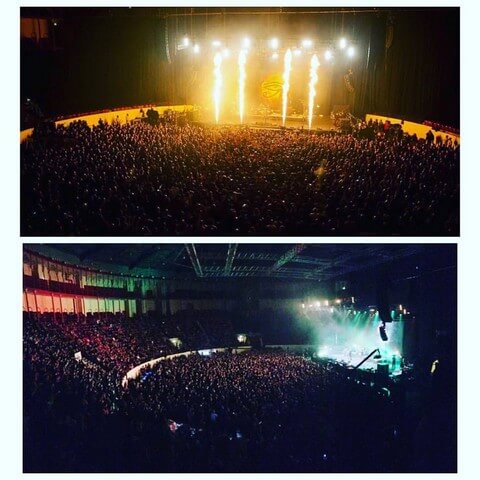 Links:
https://shop.napalmrecords.com/moonspell
www.facebook.com/moonspellband
www.moonspell.com
Source of Information: Napalm Records Promotion Team
EX DEO: Music Video Premiere For Track "The Roman"!
10. February 2017
The blood will flow…
EX DEO have already spread the word of Rome in the form of their first track "The Rise Of Hannibal".
Now it's time to take the next step and dive deeper into their upcoming album The Immortal Wars and present the new video and song "The Roman" on the Ex Deo screen!
EX DEO states:
"The Roman is a song celebrating the roman soldier for his discipline, his loyalty and his will to victory, the most fierce war machine ever assembled not by individual conquest but by teamwork, they changed the world in warfare… this video was filmed in a remote area in Belgrade, Serbia with a great team who put a lot of hard work and heart into it, we tried to be as historical accurate as we could with what we had at our disposal, it's not to meant to be a reproduction of Hannibal's last confrontation with Scipio but we flirted with the idea. Enjoy!"
The blood called, the ancient powers came to be again…This is Rome, this is forever… Enjoy the worldwide and exclusive music video premiere
Read what press partners all around the globe have to say about EX DEO and The Immortal Wars:
…Features eight mid-paced marches full of grinding guitars and brass sections suggesting raised swords and flapping banners…
~ Revolver, US
"This is really cool stuff and can be recommended for fans of epic, symphonic death metal!"
~ Scream Magazine, Norway
"Ex Deo hold aquila high and destroy everything on The Immortal Wars!"
~ Metalized, DK
"Death metal symphonies carved in bloodstained Roman history!"
~ Rock Hard magazine, Slovakia
"Another needful piece for lovers of Roman history and death metal. Confident riffs, imperative vocals and true ancient atmosphere. Well done!"
~Spark magazine, CZ
The Immortal Wars will be released worldwide on February 24th 2017 via Napalm Records.
Links:
www.facebook.com/exdeo
www.facebook.com/napalmrecords
www.napalmrecords.com
Source of Information: Napalm Records Promotion Team
Pat Mastelotto & Markus Reuter – Face
6. February 2017
On 24. March two known musicans – Pat Mastelott (King Crimson, Stick Men, Mr. Mister) and Markus Reuter (Crimson ProjeCKT, Stick Men, Tuner) will released newl album – Face.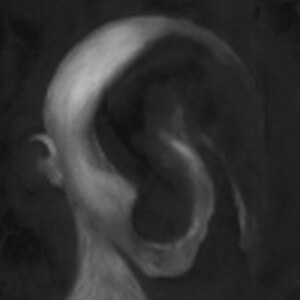 Source of Information: SPV
Talvienkeli sign with Wormholedeath
10. February 2017
We are proud to announce that Talvienkeli (Symphonic Progressive Metal from France) have signed a licensing deal with Wormholedeath for the worldwide release of their debut album "Hybris".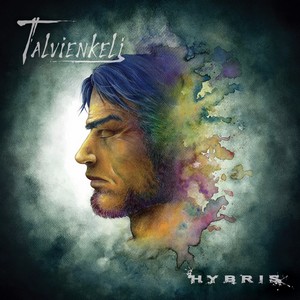 Teaser:
https://www.youtube.com/watch?v=inr_BgyVILY&feature=youtu.be
Digital release date : 24th February 2017 (Wormholedeath/The Orchard)
U.S.A : 9th June 2017 (Wormholedeath U.S.A.)
Physical release date : 14th April 2017 (Aural Music Group)
Japan (Wormholedeath Japan/DiskUnion) TBA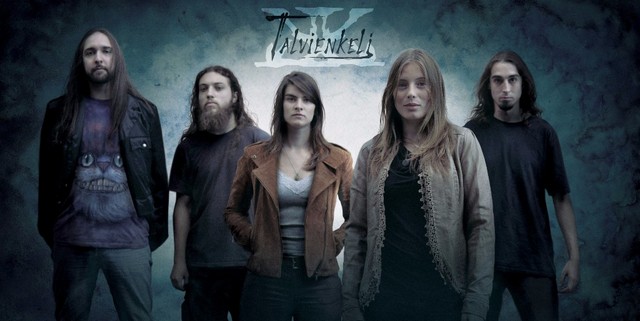 Links:
alvienkeli.com/index_en
www.facebook.com/pg/talvienkeliband
talvienkeli.bandcamp.com/releases
www.youtube.com/TalvienkeliOfficial
soundcloud.com/talvienkeli-band
talvienkeli-official.tumblr.com
Source of Information: WormHoledeath Press
Signum Regis – new album
8. February 2017
Slovak melodics Signum Regis will be release new album Decennium Primum on 17. March.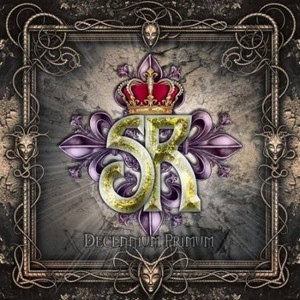 Tracklist:
Decennium Primum
Unfold the Mystery
Damnatio ad bestias
Screaming for Justice
Kingdom of Light
The Future King
Well Deserved
Thunder and Rain
Train to Neverland
A Psalm of Life
Teaser:
https://www.youtube.com/watch?v=rAiV76jbuUY&feature=youtu.be
Some sentences by Ronnie:
https://www.youtube.com/watch?v=fYrsXKM21Lc&feature=youtu.be
Links:
http://www.signum-regis.com/
https://www.facebook.com/signum.regis/?fref=ts
Source of Information: https://www.facebook.com/signum.regis/?fref=ts