Moonspell – ukážka chystaného DVD
10.2.2017
Portugalskí metaloví priekopníci Moonspel, nedávno odohrali jeden zo svojich najlepších koncertov. 4. febuára sa objavili v lisabonskej Campo Pequeno pred 4000 ľuďmi. Dané vystúpenie bolo zaznamenané na DVD, ktorým oslávia 20 výročie založenia kapely.
Predstavu o samotnom vystúpení si môžete spraviť z nasledujúcich fotografií: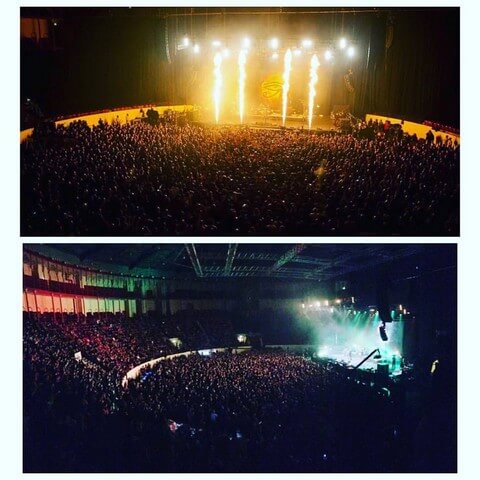 Linky:
https://shop.napalmrecords.com/moonspell
www.facebook.com/moonspellband
www.moonspell.com
Zdroj: Napalm Records Promotion Team
Ex Deo – videoklip k skladbe z chystaného albumu
10.2.2017
Kanaďania Ex Deo, známi death metalovými skladbami s tematikou antického Ríma, prestavujú videoklip k piesni The Roman, ktorá bude súčasťou pripravovaného albumu The Immortal Wars (vyjde 24. februára).
Linky:
www.facebook.com/exdeo
www.facebook.com/napalmrecords
www.napalmrecords.com
Zdroj: Napalm Records Promotion Team
Pat Mastelotto & Markus Reuter – Face
6.2.2017
24. marca vyjde spoločný album Pata Mastelotta (King Crimson, Stick Men, Mr. Mister) a Markusa Reutera (Crimson ProjeCKT, Stick Men, Tuner) – Face. Nebudú chýbať zaujímaví hostia ako napr. Steven Wilson (Porcupine Tree).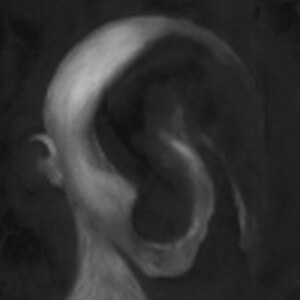 Zdroj: SPV
Talvienkeli – zmluva s Wormholedeath
10.2.2017
Francúzska symfonicko-metalová kapela Talvienkeli podpísala zmluvu s vydavateľstvom Wormholedeath na vydanie debutu Hybris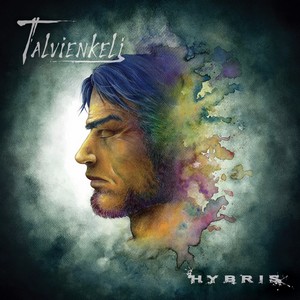 Ukážka:
https://www.youtube.com/watch?v=inr_BgyVILY&feature=youtu.be
Dátumy vydania:
Digitálne: 24. február 2017 (Wormholedeath/The Orchard)
Fyzicky: 14. apríl 2017 (Aural Music Group)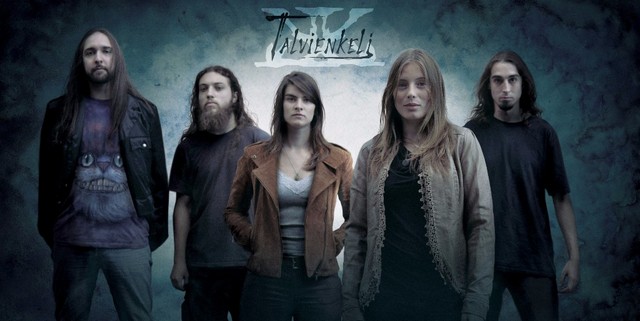 Linky:
alvienkeli.com/index_en
www.facebook.com/pg/talvienkeliband
talvienkeli.bandcamp.com/releases
www.youtube.com/TalvienkeliOfficial
soundcloud.com/talvienkeli-band
talvienkeli-official.tumblr.com
Zdroj: WormHoledeath Press
Signum Regis – nový album
8.2.2017
17. marca uzrie svetlo sveta albumová novinka slovenskej melodicko-metalovej stálice – Signum Regis. Jej názov bude Decennium Primum.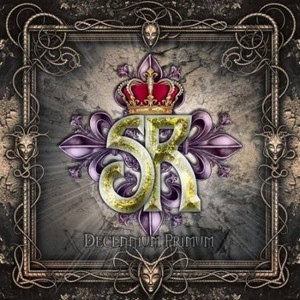 Tracklist:
Decennium Primum
Unfold the Mystery
Damnatio ad bestias
Screaming for Justice
Kingdom of Light
The Future King
Well Deserved
Thunder and Rain
Train to Neverland
A Psalm of Life
Ukážka:
https://www.youtube.com/watch?v=rAiV76jbuUY&feature=youtu.be
Linky:
http://www.signum-regis.com/
https://www.facebook.com/signum.regis/?fref=ts
Zdroj: https://www.facebook.com/signum.regis/?fref=ts
Dereš – vinylová verzia debutového albumu Na Pánske
6.1.2017
Slovenská kultová rock/metalová kapela Dereš potešila mnohých svojich fanúšikov – na svojom webe potvrdila, že približne 4 mesiace starý debut Na Pánske vyjde aj na vinyle. Citát:
,,Skupina Dereš oficiálne potvrdzuje vydanie LP verzie albumu "Na Panské"
LP bude obsahovat výber 10 skladieb z 2-CD "Na Panské" a predbežný termín vydania je leto 2017.
Fanúšikovia, ktorí si zarezervovali LP v kampani na našej stránke, budú mať možnosť získať LP za zvýhodnenú cenu.
Všetci registrovaní záujemcovia budú kontaktovaní e-mailom už s konkrétnou ponukou na zakúpenie LP."
Ďakujeme za záujem a tešíme sa na praskot vinylu ;)"
Videoklip:

Linky:
http://www.deres.sk/
https://www.facebook.com/deresband/?fref=ts
Páčil sa ti tento článok?