Hammerfall – new drummer
17. December 2016
Hammerfall announced change of drummer.
Quoted from their facebook page:
"It's almost Christmas, but we've got a bit of not-so-festive news: due to family commitments, David will not be able to do any gigs with us next year and has decided to vacate his drum stool. It is very unfortunate, and we wish him all the best with his future career and life. But we have found a perfect replacement, and we're sure you will embrace him as quickly and warmly as you did David. Ladies and gentlemen, without further ado, here is the new drummer of HammerFall: Johan Koleberg, formerly of Therion and Randy Piper's Animal. Please welcome him with open arms, as he is a fantastic drummer and an all-around great guy. We can't wait to get out on the road and show you what this line-up of HammerFall is capable of, we're very excited! So see you at the concerts, it will be a blast!"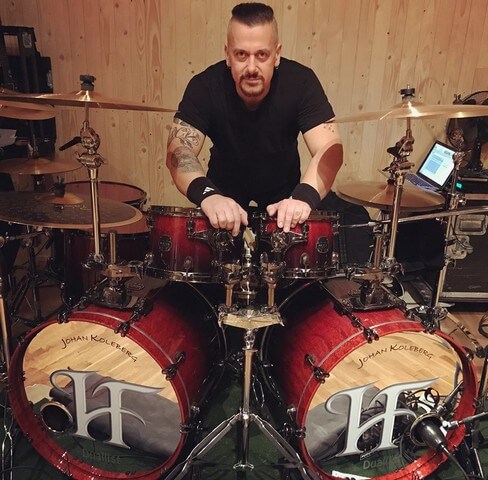 Premiere "The Rise Of Hannibal" As First Song Of Upcoming Album!
16. December 2016
Join the legion!
EX DEO's third album The Immortal Wars offers epic tales, melodic death metal riffs and orchestral anthems that will surely raise fists! Prepare ..Defend …Destroy!
Now Italian blooded frontman Maurizio Iacono and his converted Gauls from French Canada send the first strike from The Immortal Wars! Ensure to witness "The Rise of Hannibal"! It's the first song of EX DEO's upcoming masterpiece and it's available NOW. Listen to the exclusive worldwide audio premiere!
https://www.youtube.com/watch?v=3rcYDCE836c&feature=youtu.be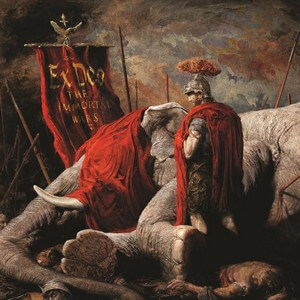 EX DEO spread the word of Rome and state:
"People of Rome, there is a threat looming from Carthage, a force has awaken and we most stop The Rise of Hannibal, the soundtrack to ancient Rome is here, you have waited so long… Raise your Gladius in pride!"
The Immortal Wars will be released on February 24th 2017 via Napalm Records.
Tracklist:
The Rise of Hannibal
Hispania (The Siege of Saguntum)
Crossing of the Alps
Suavetaurilia (Intermezzo)
Cato Major: Carthago delenda est!
Ad Victoriam (The Battle of Zama)
The Spoils of War
The Roman
Links:
www.facebook.com/exdeo
www.facebook.com/napalmrecords
www.napalmrecords.com
Source of Information: Napalm Records Promotion Team
ashestoashes present "Once Upone a Time"
15. December2016
Our sister label Epictronic and Wormholedeath Records are proud to announce that ashestoashes official video for the song "Once Upone a Time", taken from "Urania"(2016, Epictronic), is out today via Vevo!
The song has been re-recorded with the new singer Giulia Sarpero.
A band who blend light and dark, heavy and acoustic Ashes to Ashes take female fronted metal to a new level with a mix of cleans and growls that is visionary. With touches of alternative metal and even bits and pieces of post hardcore on one side and clean arpeggios on the other one, the style of the band became easily recognizable and peculiar. The guys think their strenght is this ambition of creating a distinctive sound.
Links:
ashestoashes
https://www.facebook.com/pg/ashestoashesband
http://www.ashestoashesband.com
Epictronic
https://www.facebook.com/epictronic
http://www.epictronic.com
EVES Vision
www.evesvision.it
Wormholedeath
https://www.facebook.com/WormHoleDeath
http://www.wormholedeath.com
Source of Information: Wormholedeath Press