Hate – prvé detaily chystaného albumu
14.2.2017
Poľskí death/black metalisti Hate zdokonalili svoju formulu a vytvorili album, ktorý ich predstavuje ako vážnych hráčov na scéne.
Artwork ma na svedomí Daniel Rusilowicz
Jeho názov Tremendum (bázeň a strach zo svätých) odkazuje na archaické poňatie svätosti, čo je dobré i zlé. A nebudete mať žiadne pochybnosti akú časť z toho reprezentuje kapela.
Tracklist:
Asuric Being
Indestructible Pillar
Svarog's Mountain
Numinosum
Fidelis Ad Mortem
Into Burning Gehenna
Sea of Rubble
Ghostforce
Walk Through Fire
Hearts of Steel (Bonus Track)
Lineup:
Atf Sinner – spev, gitary
Pavulon – bicie
Apeiron – Basa(live)
Domin – gitara (live)
Tremendum bude dostupný ako CD digipack aj ako LP Gatefold. Dátum je stanovený na 5. mája.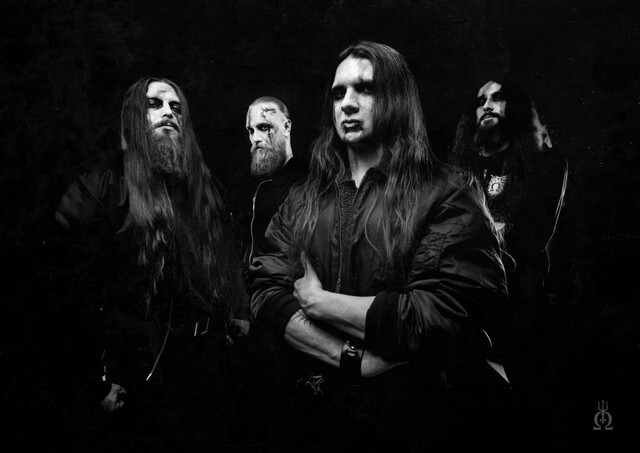 Linky:
www.facebook.com/HATEOFFICIAL
www.hate-metal.com
Zdroj: Napalm Records Promotion Team
Selfmachine – lyric video k skladbe z chystaného albumu
14.2.2017
Holandskí modern metalisti Selfmachine predstavujú lyric video k skladbe Against the Flow, ktorá sa bude nachádzať na chystanom albume Societal Arcade. Ten vyjde 17. marca prostredníctvom Wormholedeath/The Orchard, Carlo Bellotti Publishing US and Aural Music.
www.youtube.com/watch?v=aUGYOaI0_ac
selfmachineofficial.wordpress.com
www.facebook.com/selfmachineofficial
soundcloud.com/selfmachine
www.youtube.com/user/Selfmachineofficial
Zdroj: Wormholedeath Press
Slovenka SNOVONNE funguje na Floride a hlási sa s novým albumom!
14.2.2017
SNOVONNE je známa svojou psychoanalytickou a melancholickou tvorbou s dôrazom na umelecké prevedenie, v ktorej odhaľuje všetko to, čo by sme najradšej nevideli. V tomto duchu nahrala aj tretí štúdiový album "The Child And The Bitch (2017)". Ste pripravení otvoriť svoju trinástu komnatu?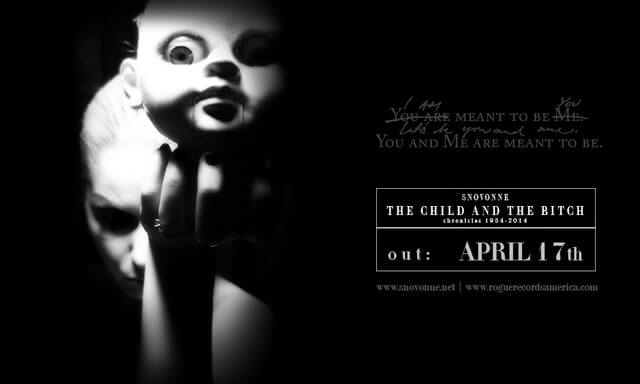 "Je to seba psychoanalýza o vnímaní a uhloch pohľadu. Nekonečná hádka medzi dvoma hlasmi, resp. stranami – s čím si sa narodil vs. čo z teba svet spravil. Nie je to o tom, čo je správne a čo nie, obidve stránky majú svoje dôvody a svoje hodnoty, no aj tak sa stále 'bijú'. Chcela som dať priestor obidvom hlasom. Album uvádzame super melancholickou "Best Days", ktorá vystihuje dualitu a rozdvojenosť albumu nielen hudobne, ale aj vizuálne. Videoklip vyjde čoskoro," hovorí Snovonne o novom albume.
www.youtube.com/watch?v=kV4hU6Z-FEI
SNOVONNE má na konte dva štúdiové albumy "It's Sno, Baby – Not Sugar (2010)" a "The Nightmare Bride (2012)". Tretia nahrávka "The Child And The Bitch (2017) s podtitulom Chronicles 1984-2014" vyjde už 17. apríla 2017. Nájdete na nej desať skladieb a jedenásty orchestrálny bonus. Sno tvorí texty, komponuje hudbu, dokonca aj grafické spracovanie a tvorba videoklipov sú v jej réžii. V týchto sférach predstavuje tretí album výrazný kvalitatívny posun a umelecké vyzrenie autorky. Album vyjde pod záštitou amerického vydavateľstva Rogue Records.
Dedko Snovonne bol vo svojej dobe uznávaným psychiatrom a veľkým milovníkom swingovej hudby. Aj to podstatne ovplyvnilo jej umelecký vývin. K novému albumu dodáva: "Vždy ma fascinovali staré medicínske knihy, vyrástla som v ich prostredí v rodine doktorov, psychiatrov. Preto sa mi zdalo samozrejmé spraviť obal albumu na štýl starej medicínskej kroniky. Texty skladieb sú moje 'prídavky' s dátumom, kedy boli zložené. Niektoré som napísala veľmi dávno. Paralelným prvkom na albume sú originál články z 20tych rokov, ktoré som nascanovala z vzácnej kroniky doktora Fredericka Finch Stronga, pochádzajúcej z minulého storočia. Doktor Strong bol významná osôbka v minulom storočí. Bol ezoterik, podporoval elektroterapiu, vyvíjal nove prístupy a metódy liečby. Bol veľmi excentrický a prvý Američan, ktorý použil Teslov transformátor terapeuticky."
www.youtube.com/watch?v=xdO8u38yYNE
"The Child And The Bitch (2017)" je silne emotívnou a expresívnou výpoveďou. Texty, ktoré sa vryjú pod kožu, dopĺňajú šialené vizualizácie, hutné riffy a orchestrálny doprovod. Celý album sa
nesie v znamení melanchólie ostrej ako britva. Ste pripravení otvoriť svoju trinástu komnatu?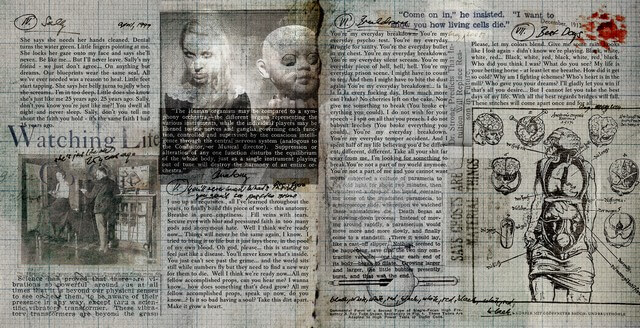 Viac informácií o nových videoklipoch a pripravovanom turné, v rámci ktorého SNOVONNE vystúpi aj na Slovensku, už čoskoro! Zatiaľ nás môžete sledovať:
na Facebooku https://www.facebook.com/Snovonne/
na Instagrame https://www.instagram.com/snovonne/
a na našom webe http://www.snovonne.net/
Tlačová správa
MorduM – "And what is the Truth?" – CD-JEWEL BOX (22.02.2017)
15.2.2017
Death metalovou mánie, odstartovaná na konci loňského roku díky reedici skvostného debutového alba košický Disconsolate, má svého pokračovatele v podobě dalšího (kupodivu) košického debutu, tentokrát souputníků MorduM. Kapela se po 26 letech konečně dopracovala k full materiálu a deska nazvaná "And what is the Truth?" nabízí těžkotonážní porci nefalšované brutality a poctivého smrtelného řemesla v té nejryzejší podobě.
God saves only queen
And what is the truth?
Dictators
Rise of the drones
The process of digitizing
The magick substance
Lord of war or peacemaker
Poverty
Fanaticism
The Darkness of altars
Music by MorduM
Lyrics by MorduM
Recordead in MorduM studio
Produced and mixed by Ľubo & Roman
Artwork: Alfi
Band photos: Michal Vapnar
MorduM:
Roman Korosi – guitar
Gabi Antal – Drums
Marek Beluško – bass
Ľubo Lokša – guitar, vox
https://www.facebook.com/mordumsk
http://bandzone.cz/mordum
Objednávejte na:
http://www.supug.cz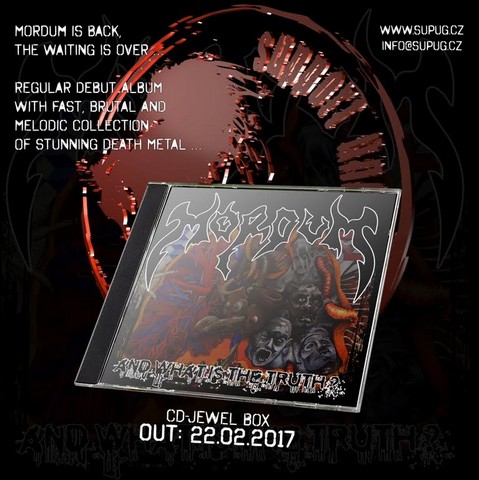 Zdroj: Support Underground