WARBRINGER – Audio Premiere For Track "Shellfire"!
24. February 2017
The highly anticipated WARBRINGER album Woe to the Vanquished is set to be released on March 31st 2017 via Napalm Records. After having previously released the first music video for the track Silhouettes it's time to fire another shot from their upcoming release!
Singer John Kevill states on the track premiere "Shellfire":          
"As we near the release of our fifth record "Woe to the Vanquished" we want to show you guys something that will blow some heads off. We wrote this song with the intention of it being the fastest Warbringer song to date, which it is. The music, composed by Carlos Cruz, is a ripping bombardment of riffs and rapid-fire fills with a crushing detonation of a middle section. The lyrics, inspired by the seemingly endless battles on the Western Front of World War One, are full of anger, bitterness, and sheer horror, as day after day after day, week after week, the guns never, ever stop. Play it loud and take cover!"
So take John's words and play it loud and take cover with the audio premiere for "Shellfire":
Woe to the Vanquished has been carefully crafted over a period of time, the album was produced and mixed by Mike Plottnikoff (Fear Factory, In Flames), mastered by Howie Weinberg (Slayer, Pantera) with cover art by the esteemed  Andreas Marschall (Sodom, Blind Guardian, Obituary).
Pre-order your copy of Woe to the Vanquished at the Napalm Records Webstore HERE!
Woe to the Vanquished will be available as
– Regular Jewel Case Edition
– 1LP Gatefold Edition (black and other coloured editions)
– Super Deluxe Wooden Box Warchest Edition (CD, exclusive 2 track 7" single, flag, band logo dog tags) only available via the Napalm Records webstores in the US and Europe – strictly limited to 500 copies!
Lineup:
John Kevill – Vocals
Adam Carroll – Guitar
Carlos Cruz – Drums
Jessie Sanchez – Bass
Chase Becker – Guitar
Next links:
https://www.facebook.com/Warbringermusic
https://www.warbringermusic.com/
Source of Information: Napalm Records Promotion Team
BLACK MIRRORS – RELEASE NEW VIDEO!
24. February 2017
If Janis Joplin, Jack White, Anouk, Nirvana and Queens Of The Stone Age ever had the chance to breed, BLACK MIRRORS would have been their favourite creation
. This jewel is Belgium's answer to pretty much every rock band out there: BLACK MIRRORS, fronted by the charismatic vocalist Marcella Di Troia, manage to gather an endless amount of influences which have been ruling the rock n' roll universe for decades, and combine them into BLACK MIRRORS' very own and special sound. It's been only a matter of time for their first debut EP, 'Funky Queen', to finally see the light of day on March 3rd 2017 via Napalm Records!
Now the band unveiled a brand new video for the EP-title track 'Funky Queen', and this one is a keeper! Filmed and edited by Van's Ography, get some taste of BLACK MIRRORS' upcoming EP and watch the 'Funky Queen' here:
Says the band:
"We hare happy to share with your our very first official video clip for «Funky Queen»! We had a blast making this video as it was crazy funny to play with our own shadows haha! We hope you'll like it as much as we do!"
Links:
https://www.facebook.com/blackmirrorsmusic
https://www.blackmirrorsmusic.com
https://instagram.com/blackmirrorsmusic
https://witter.com/BlackMirrorsmus
Source of Information: Napalm Records Promotion Team
"Helluva" out now / new video clip online
24. February 2017
The wait is finally over and today sees the long awaited release of "Helluva", the new studio album of true Norwegian Balkan metallers TROLLFEST via NoiseArt Records.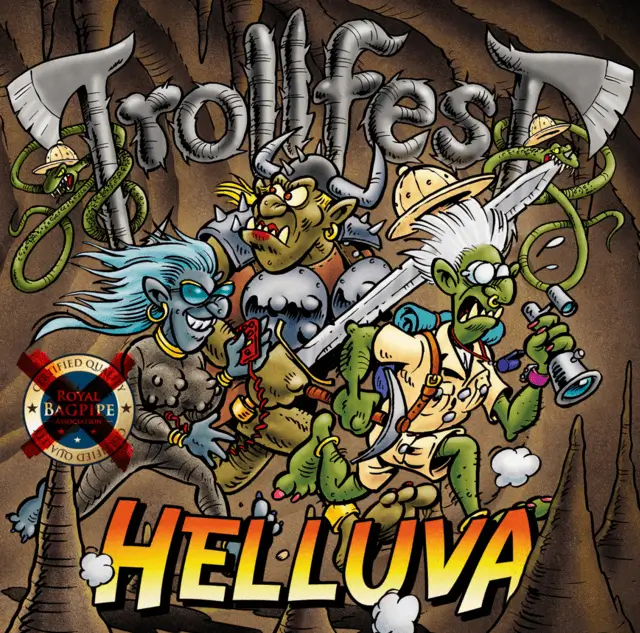 In celebration of the new album, the band released the video clip of the song "Professor Otto" today.
Check it:
The band states:
"Trollfest gives you Professor Otto! This is a totally kaotic and intense video custom made to fit the frantic nonstop pace of the music that accompanies it! We pulled out all the weird lights we could find, we put colours on them and put them in weird angles! Visually, this is not for the faint of heart!
We have a goal for the new album and its accompanying music videos; they shall all be different, and they shall all fit perfectly with the song. Professor Otto is a pretty massive song with a relentless thrashy groove and a sweet, progressive midsection. The visuals we choose fits well with the crazy song, and we think that Kaptein Kaos would be proud!"
Links:
https://www.trollfest.com
https://www.facebook.com/trollfestofficial
https://www.noiseart.eu
Source of Information: NoiseArt Records
Lost in Grey – new lyric video released
21. February 2017
The finnish theatrical metal newcomers LOST IN GREY shied the public so far. Founded back in 2013, the Finnish sextet around front man Harri Koskela entrenched themselves over the course of the last years to give their debut album "The Grey Realms" (out March 03rd, 2017) the final polishing.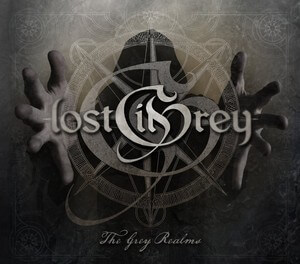 Today, the band presents the new lyric video for the brand new track "New Horizon".
Check it out here:
The band states:
"Greetings all thee!
Galileo Galilei supposedly said 'All truths are easy to understand once they are discovered;
the point is to discover them'. However, not any 'truth' or 'alternative fact' will do, and mister Galilei would probably turn in his grave when hearing the term 'post-truth'. Yet, we think he would agree that the search for truth is still of great importance – the aim to find a "New Horizon".
We would like to thank the awesome Ingo Spörl from Hard media for crafting this lyric video, and we hope that you will enjoy the seaside sceneries from Helsinki, Finland, shot by Mikko Karjanmaa and Anne Lill.
Yours sincerely, LOST IN GREY"
Links:
https://www.lostingrey.fi
https://www.facebook.com/Lostingrey
https://www.noiseart.eu
Source of Information: NoiseArt Records
Spreading Dread – new single
25. February 2017
Czech thrash/power metal band Spreading Dread published videoclip for single Manifest, the first song in Czech language.
Links:
http://www.spreadingdread.com/
https://www.facebook.com/spreadingdread/?fref=ts
http://bandzone.cz/spreadingdread
https://spreadingdread.bandcamp.com/
Source of Information: Karel Safarik – Spreading Dread
Signum Regis – lyric video for song from upcoming album
13. February 2017
Slovak melodics Signum Regis published lyric video for song Damnatio Ad Bestias.
This song is from their upcoming album Decennium Primum, which will be release on 17. March.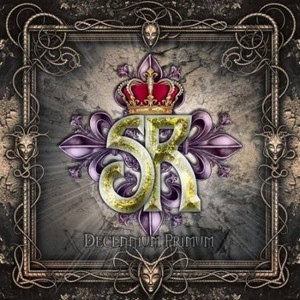 Links:
http://www.signum-regis.com/
https://www.facebook.com/SignumRegis/?fref=ts
Source of Information: https://www.facebook.com/SignumRegis/