Kobra And The Lotus – prvý singel z chystaného albumu
17.3.2017
Sú to už tri roky od doby čo Kobra And The Lotus vydali posledný štúdiový album High Priestess. Ďalší Prevail I bude vydaný 12. mája 2017. Producentský dohľad nad jeho nahrávaním mal Jacob Hansen (Volbeat, Amaranthe, Epica…) a mastering mal na starosti Ted Jensen.
Tento deň mal premiéru prvý singel k nemu – You Don't Know. Vypočuť si ho môžete na tomto linku:
https://www.youtube.com/watch?v=_kBGyUgcOZo
Tracklist:
Gotham
TriggerPulse
You Don't Know
Specimen X (The Mortal Chamber)
Light Me Up
Manifest Destiny
Victim
Check The Phyrg
Hell On Earth
Prevail
Linky:
https://www.facebook.com/KobraAndTheLotus
https://www.kobraandthelotus.com
www.napalmrecords.com
Zdroj: Napalm Records Promotion Team
Vandroya – lyric video k singlu z chystaného albumu
16.3.2017
Brazílsky progresive/power metalisti Vandroya zverejnili lyric video k skladbe "I'm Alive, prvému singlu z ich očakávaného albumu Beyond The Human Mind.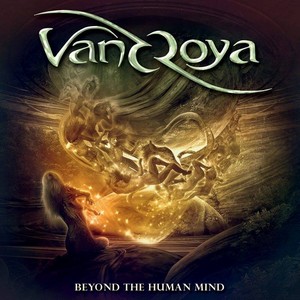 Dátum vydania je stanovený na 28. apríla.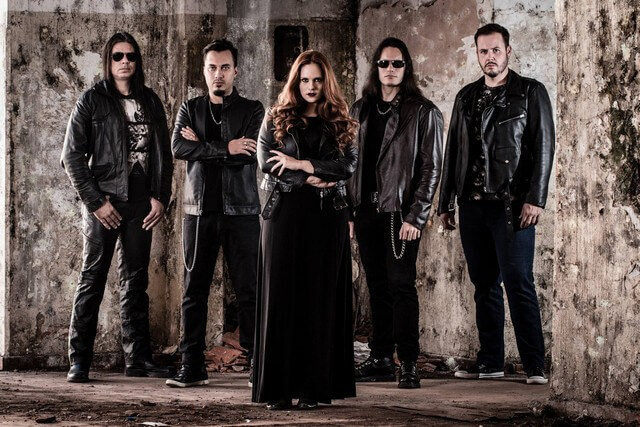 Linky:
http:/www.vandroya.com
http://www.facebook.com/vandroya
Zdroj: Inner Wound Recordings
Superhorror – nový singel a video
15.3.2017
Talianska horor rocková kapela Superhorror zverejnila prvý singel z chystaného albumu Nekro-Nekro Gym a taktiež aj humorne ladené video k nemu:
Linky:
http://www.superhorrorweb.com/
http://www.facebook.com/Superhorrorofficial
Zdroj: Atomic Stuff Promotion
Pyramaze – lyric video k skladbe z chystaného albumu
14.3.2017
Dánski melodici Pyramaze ponúkli prvú ochutnávku z chystaného albumu Contingent – lyric video k skladbe 20 Second Century
Album bude vydaný 28. apríl 2017.
Linky:
https://www.facebook.com/pyramaze
http://www.pyramaze.com
Zdroj: Inner Wound Recordings
SNOVONNE predstavuje prvý videoklip z nového albumu
17.3.2017
Videli ste už klip v posunkovej reči? SNOVONNE mesiac pred vydaním tretieho albumu The Child And The Bitch (2017) z neho zverejnila prvú ochutnávku "Best Days".
Ako je už u Sno zvykom, videoklip sama zrežírovala, postrihala a zeditovala. Vďaka tomu môžeme opäť nahliadnuť do jej umeleckého sveta a získať prvotnú predstavu, ako "bude chutiť" nový album.
"K natáčaniu pristupujem rovnakým spôsobom ako ku maľovaniu a písaniu hudby. Všetko je to o idei a o tom, ako ju pretavím do atmosféry, ktorá ju dokáže doslova oživiť. Páčia sa mi precízne štylizované scény, ak sú umelecké a vizuálne stimulujúce, často surrealistické až prehnané. Podobne ako maľby. V takom umení vidím zmysel. Nefandím super HD kvalite a podobným veciam, ktoré sterilizujú výpoveď, prvoradá je umelecká hodnota diela," hovorí Sno o novom videu.
Nový album The Child And The Bitch sa nesie v duchu toho, že sme sa narodili ako nevinné deti a spoločnosť z nás robí mrchy. A o tom je aj "Best Days". Krváca melanchóliou z každého póru. V klipe uvidíte, ako sa Sno rozdelí na seba a svoje dvojča. Jedno z nich je slepé a môže len spievať. Druhé je nemé a dorozumieva sa len pomocou posunkovej reči. "Best Days" zobrazuje snahu vyjadriť sa za akýchkoľvek podmienok a tiež zdôrazňuje, že dvojičky nemôžu bez seba existovať napriek tomu, že si nerozumejú.
Sno vysvetľuje: "Tento nápad som mala v hlave už dlhšiu dobu. Umelecky spracovať potrebu vyjadriť sa za akýchkoľvek okolností. Navyše, vždy som obdivovala znakovú reč a chcela som ju použiť ako prostriedok na vyjadrenie umenia. Keďže znakovú reč neovládam, musela som sa potrebné časti naučiť s lektorkou Anou Šmehilovou a naozaj som si to užila." V kuloároch sa šepká, že ďalšie video vyjde v deň vydania albumu, čo bude 17. apríla. Európske turné je už naplánované na máj a jún, na Slovensku SNOVONNE odohrá koncerty v dvoch mestách. Čoskoro oznámime termíny!
Zdroj: tlačová správa