SUFFOCATION – nový album + nová skladba
13.4.2017
Americkí death metloví pionieri SUFFOCATION vydajú dňa 9. júna nový album …Of The Dark Light. Produkciu bude mať na starosti Joe Cincotta (OBITUARY) a mix a mastering bude prebiehať pod dohľadom producenta Zeussa (HATEBREED, ARSIS, SUICIDE SILENCE). Cover vytvoril Colin Marks (ORIGIN, FLESHGOD APOCALYPSE, KATAKLYSM).
Tracklist:
Clarity Through Deprivation
The Warmth Within The Dark
Your Last Breaths
Return To The Abyss
The Violation
Of The Dark Light
Some Things Should Be Left Alone
Caught Between Two Worlds. Epitaph Of The Credulous
Kapela zverejnila video k skinglu Your Last Breaths:
www.youtube.com/watch?v=56jDbL6dzLw&feature=youtu.be
Linky:
https://www.suffocationofficial.com/
https://www.facebook.com/suffocation/
Zdroj: https://www.facebook.com/nuclearblasteurope/
Mallevs Maleficarvm – track by track trailer k chystanému albumu
13.4.2017
Nemeckí melodickí blackoši MALLEVS MALEFICARCM vydajú debutový album Homo Homini Lupus 21. apríla.
Dnes zverejnili track by track trailer:
https://www.youtube.com/watch?v=NBD6rrsKdKw&feature=youtu.be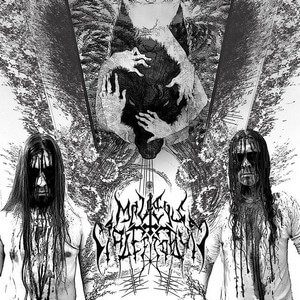 Lyric video k digitálnemu singlu He Shall Bring No Light z minulého týždňa:
Lyric video k prvému singlu Under The Red Skies:
https://www.youtube.com/watch?v=Rptc-9bPiEU
Link na predobjednanie:
http://homohominilupus.noiseart.eu/
Lineup:
Robert "Robse" Martin Dahn – spev
Dennis "Blaze "Baron – gitary
Nico Neth – gitary
Alexander Rueting – basa
Marius Berendsen – bicie
Linky:
https://www.facebook.com/mallevsmaleficarvmbm
https://www.noiseart.eu
Zdroj: NoiseArt Records
Pigeon Lake – zmluva s Wormholedeath
12.4.2017
Nórska hard rock/heavy metalová kapela Pigeon Lake podpísala zmluvu s vydavateľstvom Wormholedeath, pod ktorým im vyjde nový album Barriers Fall.
Dátumy:
Digitálne vydanie: 12. máj 2017 (Wormholedeath/The Orchard)
Fyzické vydanie: 22. september 2017
Ukážka:
www.youtube.com/watch?v=U-wkebtEVH8
Linky:
www.pigeonlake.no
www.facebook.com/pigeonlakemusic
Zdroj: WormHoledeath Press