GLOOM – nový videoklip
19.4.2017
Prešovskí gothic metalisti GLOOM zverejnili videoklip k skladbe FATAL TRUST, ktorá sa nachádza na ich nedávno vydanom comebackovom albume CATHARSIS.
Linky:
http://www.gloom.sk/
https://www.facebook.com/gloomslovakia/?fref=ts
Zdroj: Radoslav Jussy Priputen
Po zdanlivom tichu prichádzajú novinky z dielne prešovskej Etterny
20.4.2017
Prešov – Apríl 2017
Po piatich mesiacoch ticha vypúšťa Etterna novú skladbu "The Independent Dreamland"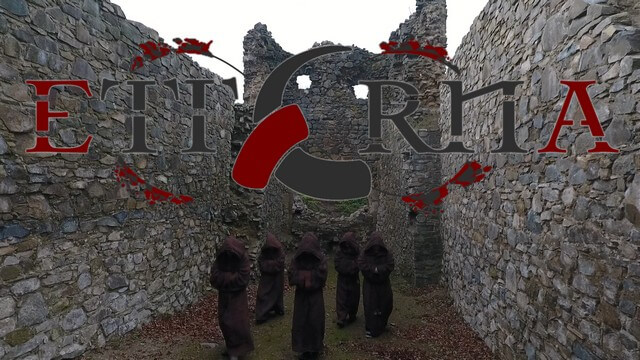 Etterna o sebe dala vedieť naposledy koncom minulého roka, kedy na svojich FB stránkach vypustila, ako vianočný darček pre fanúšikov, videoklip k skladbe "Secreto en Fragopolis".
Secreto en Fragopolis: https://www.youtube.com/watch?v=WGnGgDfbx7M
Po dlhých piatich mesiacoch ticha prichádza zoskupenie s novou skladbou "The Independent Dreamland", ktorá sa opäť nahrávala v Poprade u Martina Barlu. K skladbe si chlapci zostrihali video z prostredia svojej skúšobne, kde sa po prvýkrát predstavil aj nový basgitarista Peter Jakub, ktorý sa ku kvartetu pridal tesne pred natáčaním.
The Independent Dreamland: https://youtu.be/dIifjZ1E_oU
Skupina nahrala v Popradskom štúdiu okrem uvedenej skladby ešte jednu, s názvom "My Guidance Home", ktorá bude rovnako, ako všetky doposiaľ vydané skladby, podporená videom. Keďže kapela prišla počas nahrávania o basgitaristu, do oboch skladieb nahrával basové party tradične gitarista Števo.
Etterna sa už koncertne zaktivizovala prvým vystúpením na domácej pôde, kde si zahrala na pozvanie skupiny "GLOOM", pri príležitosti krstu ich albumu. Je naplánovaných niekoľko ďalších koncertov, napr. v Turni nad Bodvou, kde si Etterna na jednom pódiu zahrá s Maďarskou heavymetalovou legendou "POKOLGÉP", a to už 27. mája.
Okrem týchto aktivít má Etterna pripravený kompletný materiál k debutovému CD, ktorý momentálne nacvičuje a nahráva. Chystaný debut avizujú na koniec leta 2017.
Line-up:
Ady Hnat – spev
Feral Inferis – gitara
Števo Korčák – gitara
Tomáš Višňovský – bicie
Peťo Jakub – basa
web: www.etterna.eu
SNOVONNE prichádza s novým albumom a ďalším videoklipom – Zahrá v Nitre i Bratislave!
17.4.2017
SNOVONNE je známa svojou psychoanalytickou a melancholickou tvorbou s dôrazom na umelecké prevedenie, v ktorej odhaľuje všetko to, čo by sme najradšej nevideli. V tomto duchu nahrala aj tretí štúdiový album "The Child And The Bitch (2017)".
"Je to seba psychoanalýza o vnímaní a uhloch pohľadu. Nekonečná hádka medzi dvoma hlasmi, resp. stranami – s čím si sa narodil vs. čo z teba svet spravil. Nie je to o tom, čo je správne a čo nie, obidve stránky majú svoje dôvody a svoje hodnoty, no aj tak sa stále 'bijú'.
Chcela som dať priestor obidvom hlasom," hovorí Sno o novom albume.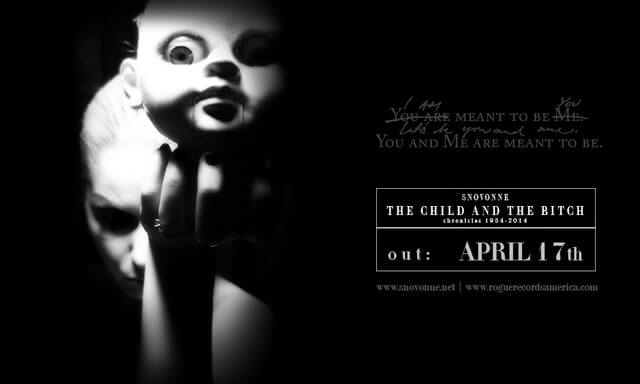 The Child And The Bitch vychádza práve dnes 17. apríla. Pri tejto príležitosti SNOVONNE zverejnila aj druhý videoklip z nového albumu – tentokrát ku skladbe Home. Zamysleli ste sa niekedy nad tým, čo je pre vás domov? Konkrétna budova, blízki ľudia alebo pocit, istý druh
atmosféry?
www.youtube.com/watch?v=PYqoJDk4Xm0
V rámci európskej časti promo turné k novému albumu SNOVONNE vystúpi aj na Slovensku. A to konkrétne 13. mája v Nitre a 17. mája v Bratislave. Nechýbajte!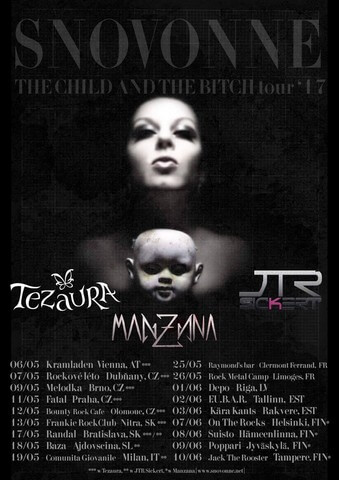 SNOVONNE má na konte dva štúdiové albumy "It's Sno, Baby – Not Sugar (2010)" a "The Nightmare Bride (2012)". Tretia nahrávka "The Child And The Bitch (2017) s podtitulom "Chronicles 1984 – 2014" vychádza 17. apríla 2017. Nájdete na nej desať skladieb a jedenásty orchestrálny bonus. Sno tvorí texty, komponuje hudbu, dokonca aj grafické spracovanie a tvorba videoklipov sú v jej réžii. V týchto sférach predstavuje tretí album výrazný kvalitatívny posun a umelecké vyzrenie autorky. Album vychádza pod záštitou amerického vydavateľstva Rogue Records.
Viac informácií nájdete tu:
https://www.facebook.com/Snovonne/
https://www.instagram.com/snovonne/
http://www.snovonne.net/
Tlačová správa