CELLAR DARLING oznámili názov a dátum vydania debutového albumu 
27.4.2017
CELLAR DARLING, kapela bývalých členov Eluveitie (Anna Murphy, Merlin Sutter a Ivo Henzi), vydá debutový album 30. júna. Spoločne vás odvedú do sveta apokalyptických príbehov a ťažkých riffov, aby prebudili vašu predstavivosť a rozšírili váš hudobný obzor.
Tento veľmi očakávaný debut bude mať názov This Is The Sound a bude obsahovať 14 skladieb.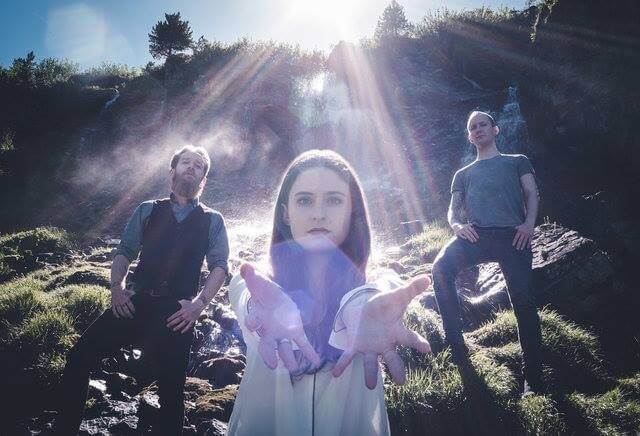 Linky:
http://www.cellardarling.com/
https://www.facebook.com/cellardarlingofficial/
Zdroj: https://www.facebook.com/nuclearblasteurope/
Gianluca Firmo (Room Experience) vydá sólový album
24.4.2017
Taliansky hudobník Gianluca Firmo, známy z AOR projektu Room Experience (ktorého súčasťou bol aj David Readman z Pink Cream 69 a Voodoo Circle) podpísal zmluvu s vydavateľstvom Street Symphonies Records na vydanie debutového, zatiaľ nepomenovaného sólo albumu.
Dátum vydania je zatiaľ stanovený na začiatok budúceho roku.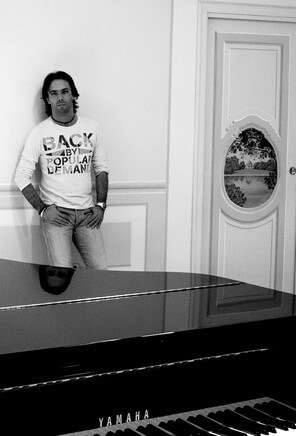 Linky:
http://www.facebook.com/Gianluca-Firmo-111170762259266
http://www.streetsymphonies.com
Zdroj: Atomic Stuff Promotion
Limetal – nový videoklip
27.4.2017
Česi Limetal (bývali členovia kapely Citron + Lukáš Pavlík) zverejnili nový videoklip k skladbe STARÁ GARDA. Skladba pochádza z nedávno vydaného, rovnomenného debutového albumu a v klipe môžete vidieť zábery z krstu spomínaného debutu, na ktorom sa zúčastnila aj kapela Kabát.
Linky:
https://www.limetal.cz/
https://www.facebook.com/limetal
Zdroj: www.youtube.com
Witch Hammer – videoklip k skladbe z chystaného albumu
25.4.2017
Ak máte radi dobrý český hard rock/heavy metal určite Vám neunikla informácia, že WITCH HAMMER z Jablunkova chystajú už 4 album. Jeho názov bude D-GENERACE a vyjde presne 3. mája. Od predošlej tvorby sa bude líšiť tým, že bude tentokrát celý v češtine a ako povedal basák Petr Caputa pre aprílové číslo magazínu Spark, oproti staršej heavy metalovo ladenej tvorbe sa bude niesť v znamení priamočiarejšieho rock ´n´ rollu. Jedným z dôvodov tejto zmeny bol odchod druhého gitaristu Oldu Volného.
Predstavu o ňom si môžete spraviť z nasledovného videoklipu k skladbe Tak mě sjížděj:
V súčasnosti pôsobia Witch Hammer v zostave: Jan Šotkovský – spev, gitara, Petr Caputa – basa, Robert Mišun – bicie.
Linky:
http://www.witchhammer.cz/
https://www.facebook.com/WITCH-HAMMER-329951524255/?fref=ts
Zdroj: http://www.witchhammer.cz/
Alter Ego – lyric video k singlu z chystaného albumu
24.4.2017
S novým albumom sa hlásia aj rockeri z Prešova Alter Ego. Podľa ich slov je debut BACK TO ROCK & ROLL hotový a čoskoro bude k dispozícii vo fyzickej podobe. Tento deň uverejnili lyric video k skladbe Nobody Can Touch My Baby, druhému singlu z neho.
www.youtube.com/watch?v=z032f9tXoUQ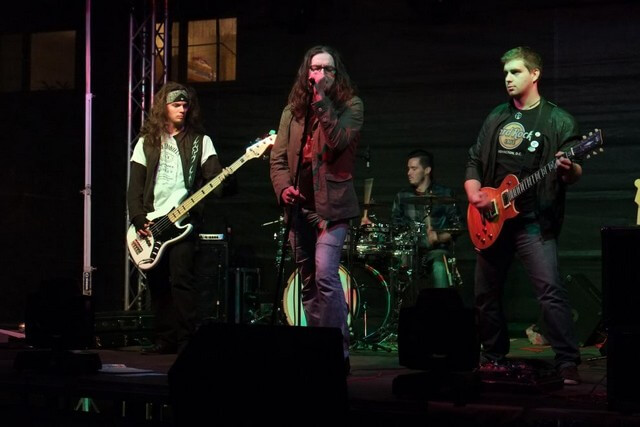 Link na prvý singel: www.youtube.com/watch?v=AwntN4Btxow
Ďalšie linky:
http://www.alteregopresov.sk/sk/novinky/
https://www.facebook.com/alteregopresov/?fref=ts
http://bandzone.cz/alterego
Zdroj: Miroslav Miris Maľcovský