Fogalord – nový album
12.5.2017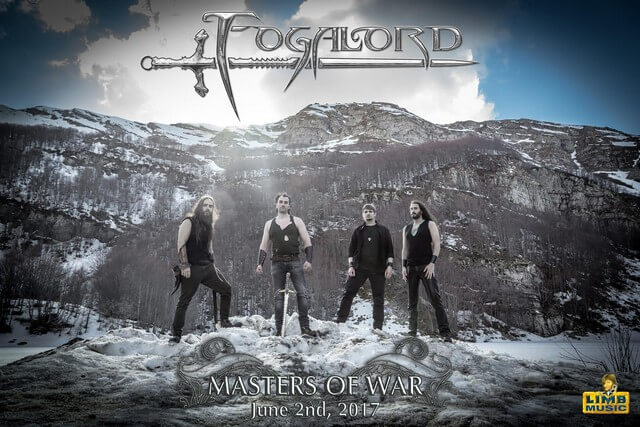 Po 5 rokoch od debutu A Legend to Believe In prichádzajú talianski symfonickí metalisti FOGALORD s jeho nástupcom. Volať sa bude MASTERS OF WAR a vyjde 2. júna. O vydanie sa postará známe vydavateľstvo Limb Music.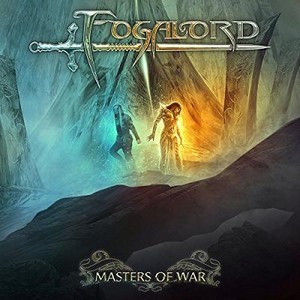 Autor: Felipe Machado Franco
Tracklist:
Il racconto della tempesta
Rising Through the Mist of Time
Daughter of the Morning Light
Masters of War
By the Everspring Tree
The Storm of Steel
Absence of Light
When the Blizzard Awakes
In Everwinter Wait
The Gift of the White Lady
The Sword's Will
Predstavu o ňom si môžete spraviť z nasledujúceho traileru:

Linky:
http://www.fogalord.com/
https://www.facebook.com/Fogalord/?fref=ts
Zdroj: https://www.facebook.com/Fogalord/?fref=ts
The Midnight Ghost Train – nový album
12.5.2017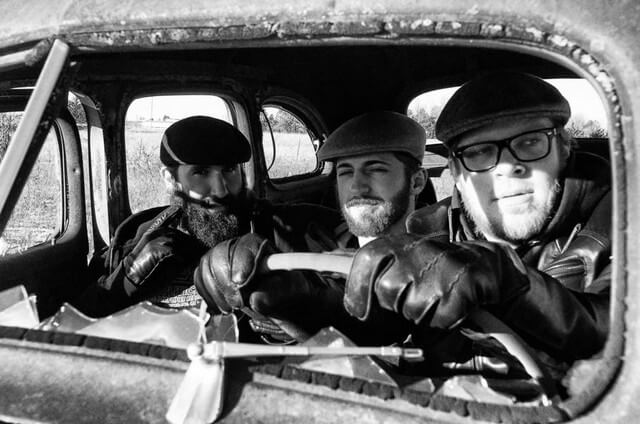 Dňa 28. júla vyjde nový album amerických rockerov The Midnight Ghost Train – Cypress Ave.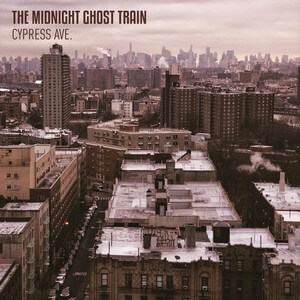 Tracklist:
Tonight
Red Eyed Junkie Queen
Glenn's Promise
Bury Me Deep
The Watchers Nest
Break My Love
Lemon Trees
The Boogie Down [ feat. Sonny Cheeba ]
Black Wave
The Echo
I Can't Let You Go [ Bonus Track ]
Linky:
http://www.facebook.com/themidnightghosttrain
http://www.themidnightghosttrain.com
http://www.napalmrecords.com
http://www.facebook.com/napalmrecords
Zdroj: Napalm Records Promotion Team
TISKOVÁ ZPRÁVA (13. 5. 2017)
DOOMAŘI AFTER RAIN ŽIVĚ A S NOVOU ZPĚVAČKOU NA PALUBĚ!
Jihočeská doomová formace After Rain hlásí změnu zpěvačky. Veroniku Seidlovou, která s kapelou natočila dvě řadové desky, nahradila Andrea Michálková. S After Rain se okamžitě pustila do práce na nové desce. Tu kapela hodlá podpořit i živými koncerty. Vůbec prvními ve své historii.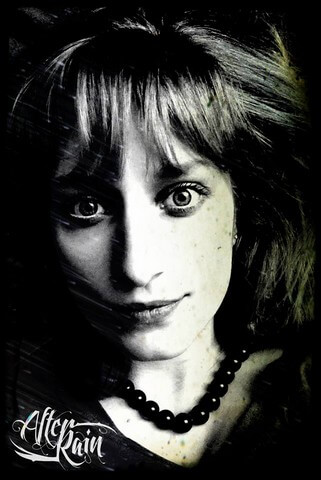 "Začátkem letošního roku jsem dospěl k rozhodnutí, že je třeba After Rain posunout o úroveň dál. Tou úrovní jsou živé koncerty. Jeden pokus tady již v minulosti byl, nezdařil se. Nyní ale nehodláme nic podcenit. Hrát naživo chceme od příštího roku, tudíž máme dostatek času na přípravy," říká kytarista a vůdčí osobnost After Rain Václav Votruba. "Toto rozhodnutí přineslo jednu důležitou změnu. Zpěvačka Veronika Seidlová je časově natolik vytížená, že pro ni živé hraní s After Rain není možné. Rozhodla se proto nepodílet se s námi na dalším vývoji kapely. Samozřejmě to plně respektujeme a přejeme jí plno dalších hudebních úspěchů! Jako první jsme oslovili Andreu Michálkovou a k naší radosti nabídku přijala. Má v sobě plno energie a chuti do tvorby nové desky i živých koncertů, což je dobrý hnací motor."
Nová deska, kterou napsal Václav Votruba s Davidem Hradílkem, bude opět koncepční. Kapela se vrací k tématice třetí řadovky The Sound Of War, tedy do časů 2. světové války. Album by mělo být hotovo v letošním roce.
After Rain doposud fungovali čistě jako studiový projekt. Mají na kontě čtyři desky, přičemž prozatím posledním albem je The Funeral Marches z roku 2015. After Rain jsou stájovou kapelou slovenského labelu Metal Age Productions.
Sestava After Rain je následující: Václav Votruba (kytara, klávesy), Petra Votrubová (klávesy), Radek Popel (zpěv), Andrea Michálková (zpěv), Jan Kapák (bicí), David Hradílek (basa) a Jakub Vondrka (kytara).
FB After Rain: www.facebook.com/afterraincz
YT After Rain: https://www.youtube.com/watch?v=stxE69z4Bcs
Petr Král
TISKOVÁ ZPRÁVA (11. 5. 2017)
Malashnikow vydali novou desku Šok. Hudebně pokračují po své rock/grunge cestě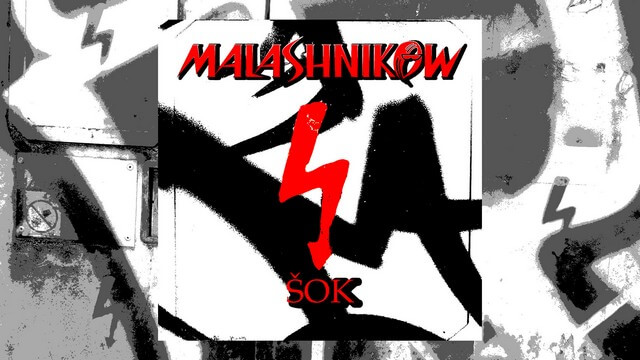 Šok. Takto jednoduše pojmenovali svou pátou řadovku třebíčští Malashnikow. Deska vyšla na CD a také digitální formou – k sehnání je na Supraphononline a dalších distribučních kanálech.
"Šok je album o životě," říká frontman kapely Vojtěch Malach. "Jak o osobním životě, tak o tom, co se děje ve společensko-politické sféře. Tato témata na albu najdete."
Malashnikow nabrali v posledních letech mezinárodní rozměr. Na bicí totiž hraje Lars Jensen z Dánska: "Šok je pro CD dobré jméno. Kdo dnes nezažívá šoky? Malashnikow je elektronický šok. Užijte si s námi pořádnou rockovou muziku."
Baskytaru na desku nahrál převážně Šwarda, v jedné věci figuruje také Marty Mokrý.
Předešlá deska Křídla vyšla v roce 2015. Kapela mezitím vyprodukovala několik singlů a videoklipů, odehrála řadu akcí a zvítězila v hlasování veřejnosti o hraní na Sázavafestu 2016. "Snažíme se pracovat na 100 procent, odvést co nejlepší výkon, fanouškům nabídnout co nejlepší skladby. Snad se jim naše nové album bude líbit," uzavírají Malashnikow.
ODKAZY A KONTAKTY:
E-MAIL – Malashnikow@seznam.cz
BANDZONE – http://bandzone.cz/malashnikow
WEB  – http://www.malashnikow.cz/
Václav Votruba