RAGE – videoklip k prvému singlu z chystaného albumu
26.5.2017
RAGE zverejnili videoklip k prvému singlu BLACKEND KARMA z chystaného albumu SEASONS OF THE BLACK .
Album bude vydaný 28. júla. Dostupný bude vo formátoch ako 2 CD – Digibook, CD, 2 LP (v čiernom vyhotovení) – gatefold.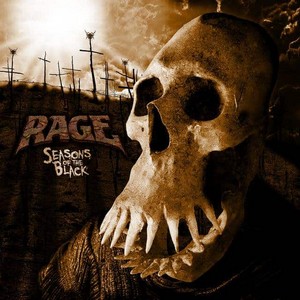 Tracklist:
Season of the Black
Serpents in Disguise
Blackened Karma
Time Will Tell
Septic Bite
Walk Among the Dead
All We Know Is Not
Gaia
Justify
Bloodshed in Paradise
Farewell
Adoration
Southcross Union
Assorted by Satan
Faster than Hell
Sword Made of Steel
Down to the Bone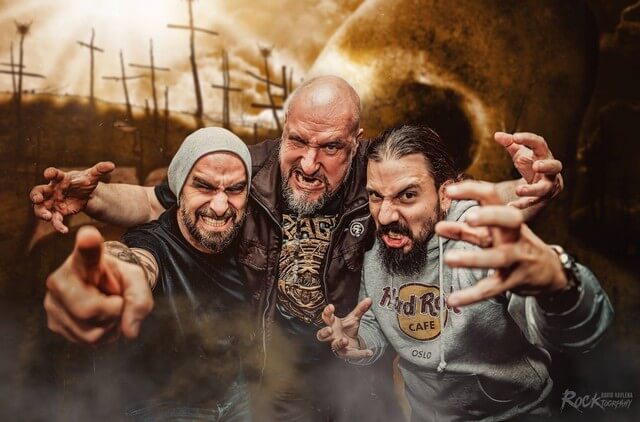 Linky:
http://www.rage-official.com/
https://www.facebook.com/RageOfficialBand/?fref=ts
Zdroj: https://www.facebook.com/nuclearblasteurope/
End of Green – názov, tracklist, artwork a dátum vydania chystaného albumu
24.5.2017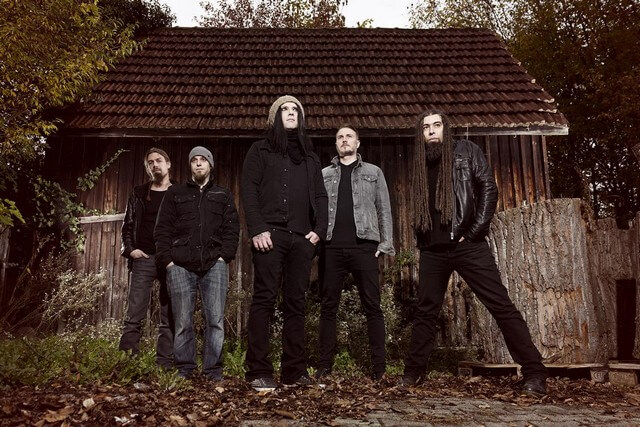 Nemecká dark rocková kapela End of Green vydá 18. augusta nový album Void Estate.
Čo možno očakávať od nového materiálu?
V bludisku gothic/doom metalu, alternatívy a hlboko zakorenenej bolesti zúfalo hľadajú nádej. Michaell Darkness spieva o starnutí, strate a osamelosti. Každá správa je spútaná túžbou a niekde v týchto vznešených melódiách bliká iskra optimizmu. Svetlý lúč nádeje ukrytý v melodických linkách.
Pozrite si prvú ukážku:
https://www.youtube.com/watch?v=lZL-7kQy83c&feature=youtu.be
Tracklist:
Send In The Clowns
Dark Side Of The Sun
The Door
Head Down
Crossroads
The Unseen
Dressed In Black Again
Mollodrome
Worn And Torn
City Of Broken Thoughts
Like A Stranger
Leave This Town (Bonus Track)
Album bude dostupný vo formátoch:
2CD Digipak (CD+DVD)
2LP Gatefold
Digital Album
Súčasťou 2CD Digipacku bude aj DVD s akustickým koncertom kapely v PBHF klube v Berlíne v 2016! Tracklist je nasledovný:
Demons
Hurter
Under The Sway
Let Sleeping Dogs Lie
Slaves
Goodnight Insomnia
Final Resistance
Pain Hates Me
Crossroads (Calvin Russel Cover)
Dying In Moments
Ghostdance
Weakness
Head Down
In Veins
Tragedy Insane
Sunday Mourning
Nice Day To Die
Lineup:
Michelle Darkness (spev, gitara)
Kirk Kerker (gitara)
Sad Sir (gitara)
Rainier Sicone Di Hampez (basa)
Lou Siffer (bicie)
Linky:
http://www.endofgreen.de
http://www.facebook.com/endofgreenofficial
Zdroj: Napalm Records Promotion Team
The Privateer – cover chystaného albumu
25.5.2017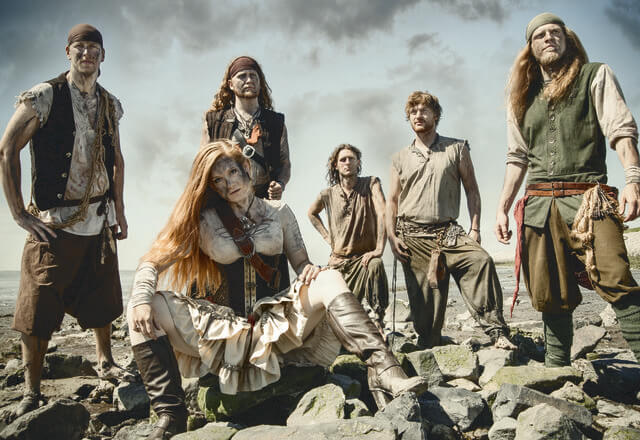 Album nemeckých ,,pirátov" The Privateer – Goldsteen Lay uzrie svetlo sveta 28. júla.
Dnes bol zverejnený cover, ktorý vytvoril Felipe Machade Franco (BLIND GUARDIAN, RAGE, ICED EARTH, KAMBRIUM).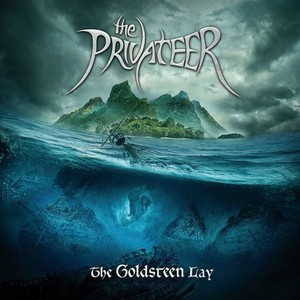 Linky:
http://www.theprivateer.de
http://www.facebook.com/ThePrivateer
http://www.noiseart.eu
Zdroj: NoiseArt Records